Ghostbusters: Afterlife Cereal Is Giving Breakfast One Spooky Crunch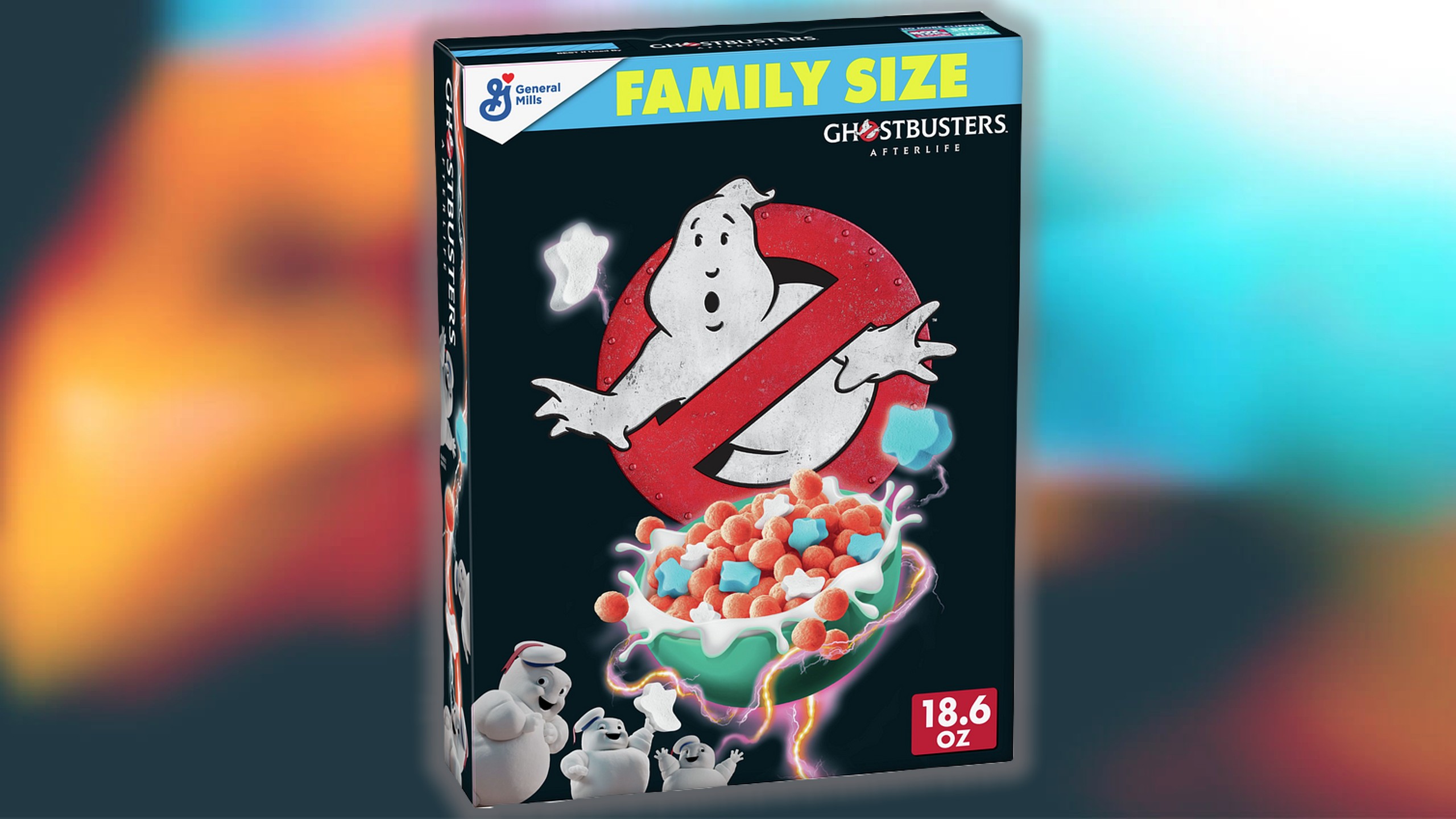 The Ghostbusters franchise has survived, no – thrived, for nearly four decades and counting. The iconic cast combined with the brilliantly executed premise allowed Ghostbusters to remain a fan favorite since the first movie premiered in 1984, so much so that yet another sequel is set to hit theaters later this year.
As many successful franchises do, Ghostbusters cashed in on their fame by releasing a heck of a lot of merch. T-shirts, action figures, costumes, various accessories – even a set of salt shakers come emblazoned with unmistakable homages to the movie. Now, in preparation for Ghostbusters: Afterlife, the franchise teamed up with General Mills to produce one very spooky cereal.
Ok, so as an adult, all it takes for a cereal to be spooky is enough sugar to make your mouth physically hurt. But this colorful cereal also comes packed with red sweetened corn puffs and some actual ghosts (yeah, so they're technically ghost-shaped marshmallows – can't you just believe in the magic for one damn second), giving this snack one creepy crunch.
👻 NEW Ghostbusters Cereal is haunting shelves for a limited time. Catch it before it gets away! 👻 pic.twitter.com/nJzsedp5B5

— General Mills Cereal (@GenMillsCereal) April 19, 2021
The box itself is unmistakable, covered mostly by the iconic Ghostbusters symbol. The placement of the ghost in relation to the cereal itself makes it look almost like he's trying to protect the colorful bowl. Either it's so good he wants it all to himself, or he's trying to give us some kind of dire warning. Only one way to find out!
Ghostbusters: Afterlife cereal is set to haunt shelves for a limited time starting in mid to late April – who ya gonna call? Your local grocery store, you know, to see if they have it in stock. This sweet cereal comes with a hit of nostalgia as well, reminding some of us of The Real Ghostbusters cereal, which we absolutely devoured while watching an episode of The Real Ghostbusters cartoon.
Walmart seems like a good bet if you're looking to score a box of these bad boys, since their website lists the limited-edition cereal as a product in some areas. To those of you thinking that this all looks like a bit much, I have just one thing to say: Back off, man, they're scientists.