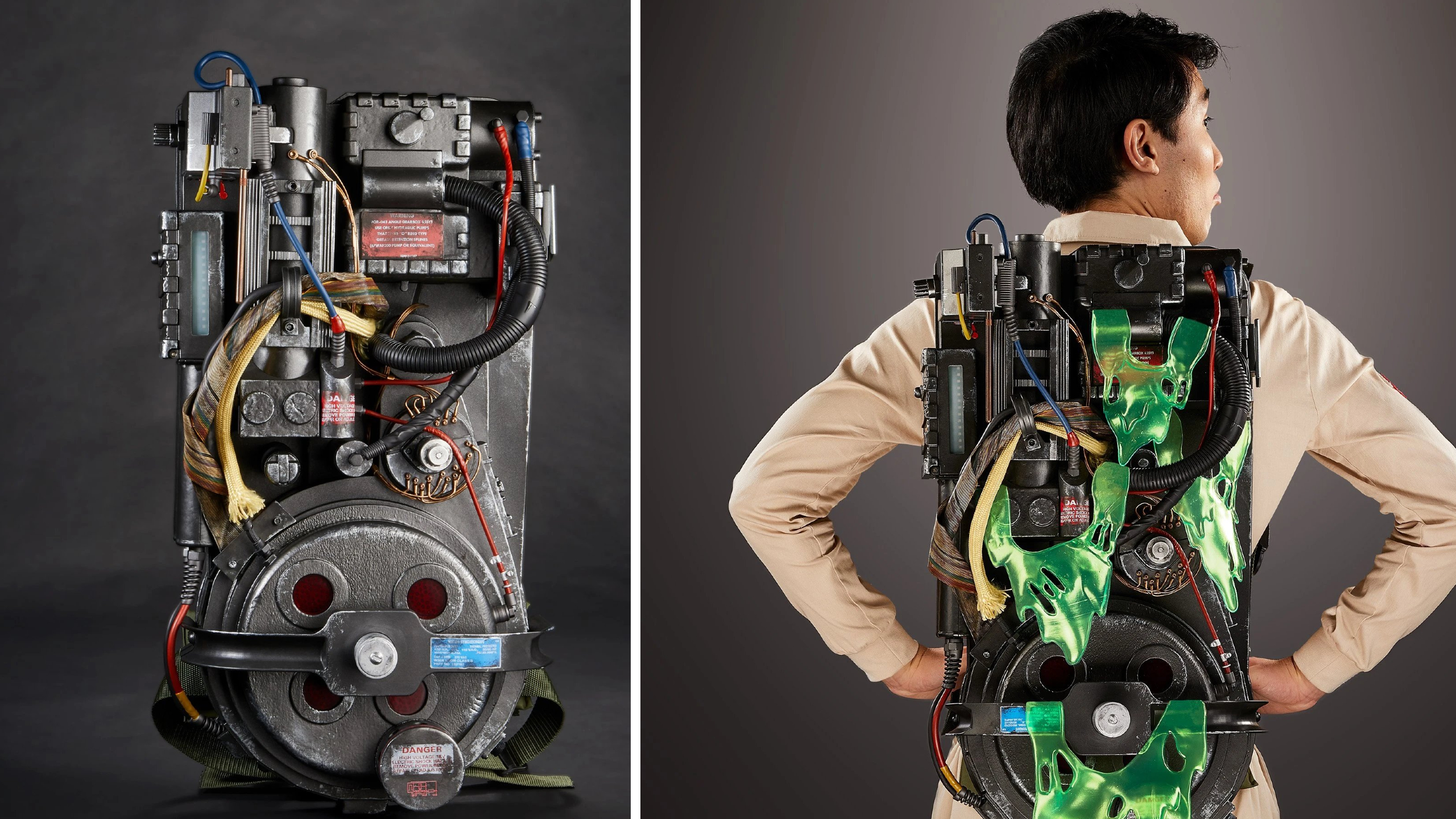 Credit: Hasbro
There is something weird going on in most of our neighborhoods. If you don't agree with that statement, just log on to NextDoor and you'll quickly realize how wrong you are ("what kind of snake is this?"). But now you have a new toy to carry while on ne neighborhood watch duty, the new Ghostbusters replica proton pack from Hasbro. And it looks incredible.
OK, to be more accurate, it is the Ghostbusters Plasma Series Spengler's Proton Pack from Haslab, which is like their specialty Kickstarter for next-level toys. There are toys that are for children, and there are toys that are for adults. If you're dropping $400 on a picture-perfect replica of the infamous proton pack, you aren't letting a toddler wander around in it.
There's nothing strange in Hasbro HasLab's neighborhood. Just an exact replica of Ghostbusters' proton pack. https://t.co/tp32O8Ir5Z

— Nerdist (@nerdist) October 28, 2021
It's a near-exact replica of the prop from the upcoming Ghostbusters: Afterlife and it has working lights, sound effects from both movies (you can flip the switch to get the classic sound effects from 1984), and a motor. For the extra $125, you can get the gun part too (the Neutrona Wand for you nerds).
The toy company needs 7,000 backers to make the premier toy for any Ghostbusters collection, and they already have more than 6,000 in the first week. So this is happening, and there will be a very limited number of them, so if you're a huge Ghostbusters fan, you'll have to jump all over it.
The proton packs won't ship until 2023, so we'll just have to hope that Gozer doesn't try anything before that. And once you have your proton pack and wand in hand, remember, never cross streams.
You can at least get a good idea of the merchandise when you see Ghostbusters: Afterlife, which hits theaters on November 19th.