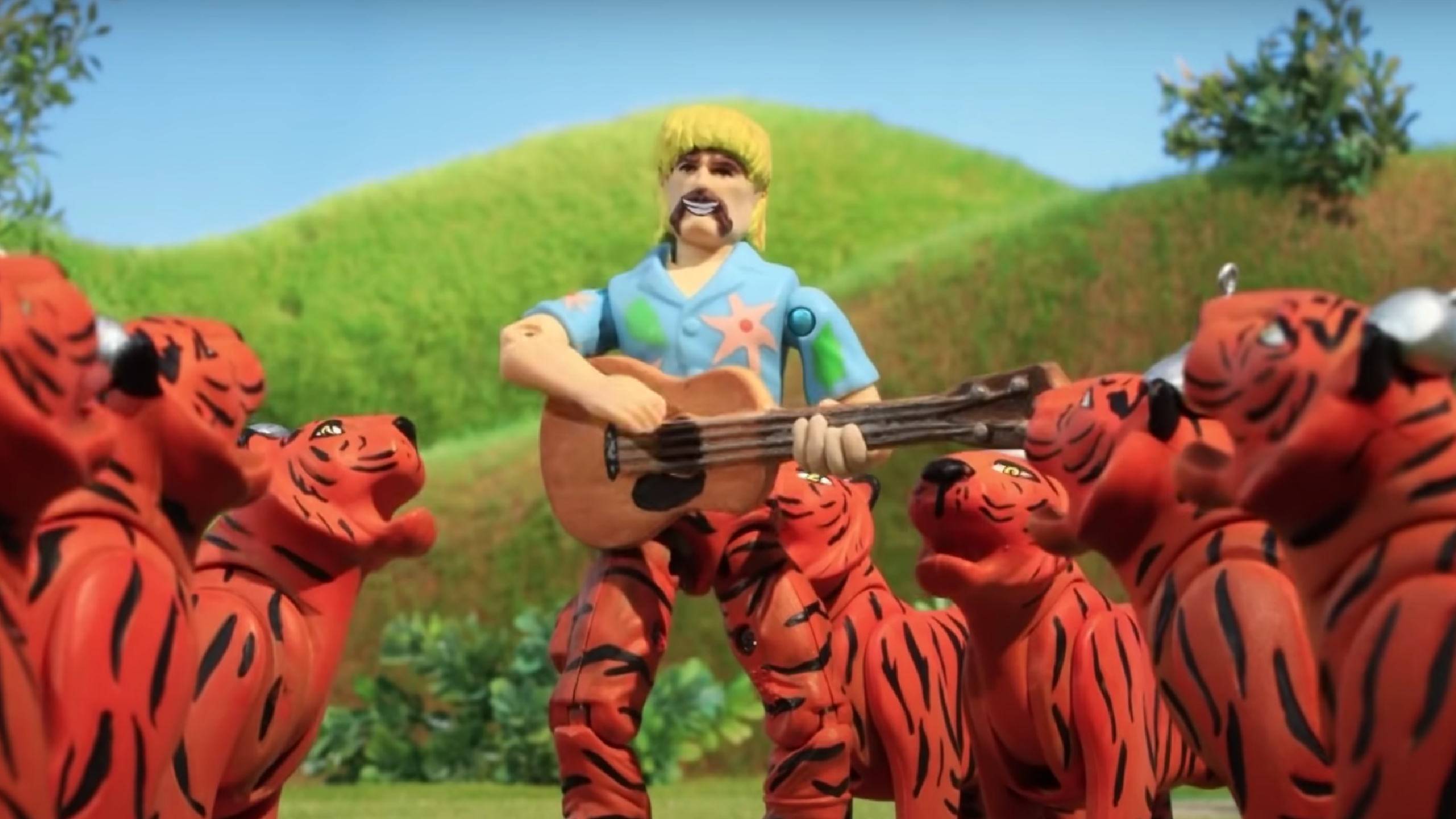 Credit: Youtube/Adult Swim
Before masks, before vaccines, back when "social distancing" wasn't a fully ingrained way of life, we were all stuck in our homes with nothing to do but watch "Tiger King" on Netflix and the legend of Joe Exotic was born. Once the series played out, and Joe ended up behind bars, it looked like we might get a dramatized version starring Nic Cage. Then other ideas were bandied about. They all fizzled out, save one. Robot Chicken's truly excellent "G.I. Joe Exotic" and it's clear that if ANY Tiger King reboot/dramatization was going to get the green light, it should be this one.
The real Joe Exotic isn't the guy we all liked to pretend he could be. He's in jail now, so that should be exhibit A. He also rented a huge stretch limo, since he was seemingly convinced he was getting a presidential pardon. Now that we know his full story, he's a little less fun than people thought at the beginning of the Netflix series.
But Robot Chicken's version is just the best parts of Joe Exotic. In this case, he's coming to save the day and battle his nemesis, Carol Baskin of Dancing With The Stars, and, ya know, Tiger King. G.I. Joe Exotic uses his musical skills to help free some mind-controlled tigers. He keeps Cobra on their heels and everything else about it is pretty much exactly in line with the zaniness you'd expect from Robot Chicken.
We've spent so much time picturing different actors in that role, and getting hyped to see what Nicolas Cage would come up with, that we missed the best and purest iteration of this truly bizarre character. So, if any series in the future *does* move forward, hopefully, it's G.I. Joe Exotic.