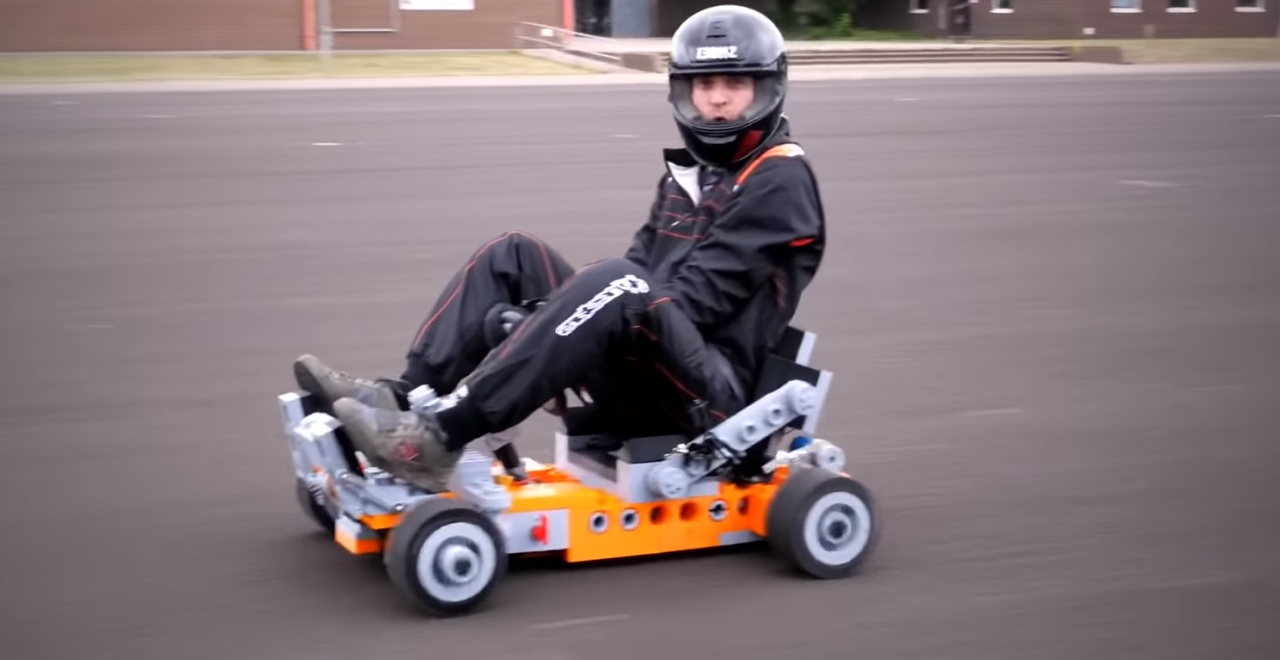 Credit: YouTube/Matt Denton
Since the dawn of toys, LEGOs have been a staple in toy boxes and bottoms of feet around the world. The LEGO brand has done an incredible job both keeping up with the latest trends and partnering with other companies to bring us every LEGO-y thing we could dream of. Well, almost everything. LEGO fans have gone to impressive lengths to create something brand new out of the world's greatest stackable toys, and YouTuber Matt Denton is the latest LEGO innovator to throw his miniature plastic hat in the ring.
Denton is no stranger to using technology creatively. He explains in his YouTube bio, "I've spent 25 years in the UK Film and T.V. industry specializing in Animatronic Control systems. I was one of the creators and operators of the Star Wars droid BB-8. I created the two tonne walking hexapod Mantis Robot. I use my 3D printers to create giant versions of my favorite Lego Technic kits! My interests are Hexapod walking robots, robotics, electronics, hacking, coding, engineering, and 3D printing."
This 3D-printing master has created giant versions of LEGO classics like the tractor, bulldozer, and forklift, but his latest project is next-level. Most of Denton's projects are cool as heck aesthetically, but his new LEGO go-kart is fully-functional. He used his enormous 3D-printed LEGOs to make a go-kart big enough for him to ride and installed an electric motor for the full go-kart experience. Fortunately, he really thought this through – the LEGOs are attached with metal pins so the whole thing doesn't fall apart as soon as he hits a bump.
Denton's videos show the build process in-depth, from crafting an enormous bucket seat to the assembly of the frame itself to speed trials after the first build. In his first speed trial, Denton was able to get this LEGO racer to hit 30 MPH – but he's not done. A couple of months after releasing the video of the go-kart's speed test, Denton released a video showing his first rebuild.
This tech-savvy YouTuber's attempts to constantly one-up himself are both entertaining and educational. Building on his previous designs literally and figuratively to create increasingly amazing things is something most of us don't have the time or 3D printers to do, so going along for the ride is a thoroughly enjoyable experience. Keep an eye on Denton's channel for the latest XXL LEGO news.