Goalie Cat Is the Sports Hero We Need in Our Lives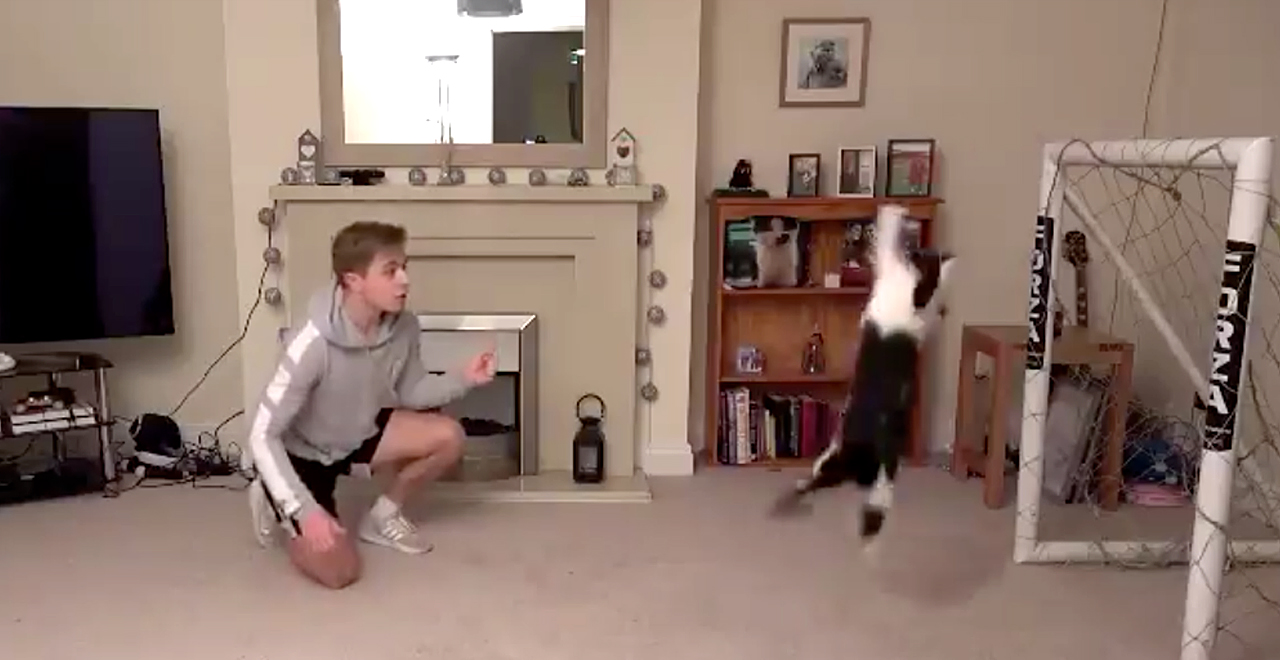 Quarantine has been hard for sports fans stuck inside with nothing to watch. (Come on The OCHO!) OK, even if you're not a sports fan, quarantine sucks, I get it. But the sports world lost the most action-filled quarter of the year, with little relief in sight. NASCAR is back and the UFC is holding fights in empty arenas (and maybe on fight island soon enough), but there's still nothing concrete for the major pro sports.
It's possible the MLB players and owners can reach some sort of agreement on a shortened season (not looking great right now), the NBA is exploring finishing the season at DisneyWorld (because why not?), and the NFL is still pretending like everything will be fine, minus the virtual fans. So sports fans need a hero for these times.
Enter Goalie Cat.
Youtuber Chris Dixon put the video online of his cat, who may be the most gifted soccer goalkeeper of all time.
Knew naming him Meownuel Neuer was a mistake pic.twitter.com/w3MrwH5Opn

— Chris Dixon (@chrismd10) May 18, 2020
The video shows Dixon repeatedly getting shut out by the most skilled cat I've seen in the sport. Each save more difficult than the last, but goalie cat does not falter, he does not fall short. In these sports-starved times, the world has rallied around goalie cat, as the video quickly amassed more than 10 million views.
There has been no official word on if goalie cat will be allowed an Air Bud-esque exemption to play professional soccer, but should it happen, I'm not even sure it would be the craziest thing to happen in 2020.