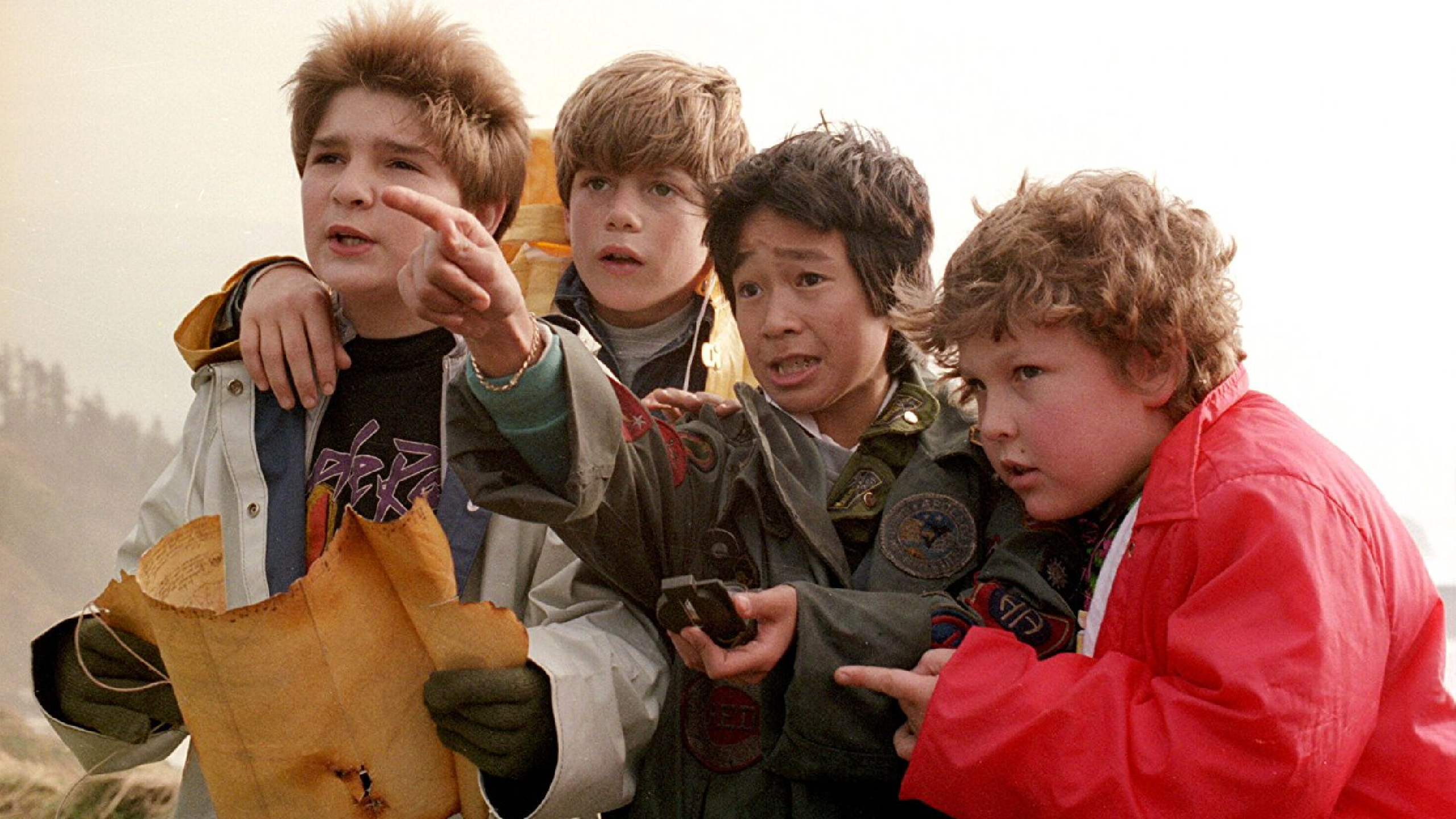 Credit: Warner Bros
Goonies never say die, and in this age of reboots, you should also never say never to a new twist on an old classic. That is why we're getting a Goonies TV show on Disney+, inspired by the beloved 1980s classic.
News broke this week that the new show for the Disney streaming service, Our Time, would be focusing on a teacher who helps her students re-create the cult classic shot-for-shot. It was originally developed for Fox, but skewed a little young for their target demo. And then it found a home with Disney.
A Warner Bros executive working on the project said it's been an "example of being able to carve a pathway where there wasn't one by virtue of a great story, a great pilot, a great series…we're really excited to be moving forward."
THE GOONIES TV Show Coming to DISNEY+https://t.co/EAJx2nXx5F pic.twitter.com/ocicoZcBCf

— ComicBook NOW! (@ComicBookNOW) December 15, 2021
The premise of the show is pretty straightforward. A young woman returns from NYC to her small town to become a substitute teacher and finds inspiration from a group of students who want to become filmmakers. Their passion project? Remaking their favorite movie, The Goonies, and the overly ambitious project inspires a town "in desperate need of hope." The project is also described as a "love letter to the power of cinema, storytelling and dreams."
It's almost surprising there hasn't been a Goonies project sooner, with the number of reboots and revivals we've seen. Disney has done a good job of repurposing IP and bringing it to life in new ways. They've even done that with other kids classics, including the Home Alone (a fun twist on the reboot) and The Mighty Ducks (at least the first season) franchises.
The Goonies was beloved enough by a certain generation that the project will have plenty of attention when it finally hits Disney+, and that's more than you can say for a lot of new shows in the cutthroat world of streaming.