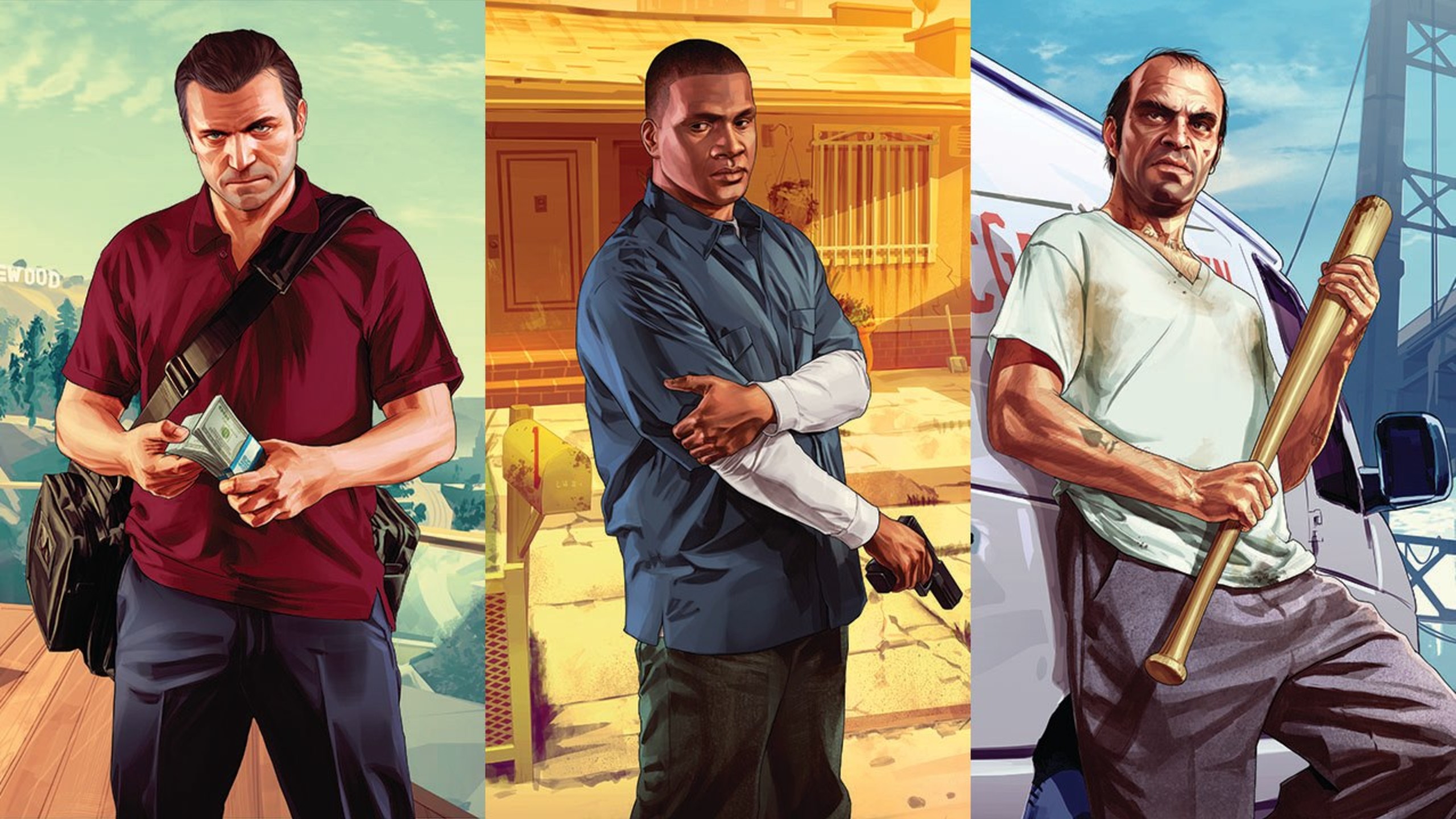 Credit: Rockstar Games
Announced in a press release today by Rockstar Games, the mega-popular Grand Theft Auto 5 will finally be coming to PS5 and Xbox Series X/S with next-gen upgrades on November 11th, 2021.
This next-gen version will be "expanded and enhanced", and come with new features. Updates added to GTA Online this summer will also "include special benefits for players to take advantage of in these expanded and enhanced versions when they drop. Plus, in honor of the upcoming 20th anniversary of the genre-defining Grand Theft Auto III, we'll have even more fun surprises to share — including some specifically for GTA Online players."
What's worth noting is that there's a new "standalone version" of GTA Online available to purchase for both PS5 and Xbox Series X/S players. However, it'll be available for free exclusively to PS5 players for the first three months of its release. No price has been set, but I assume it'll be much cheaper than the regular version, and it's a nice alternative if you have no interest in the story mode. Also, if you have Playstation Plus and GTA 5 on PS4, be sure to log in each month until the launch of GTA Online on PS5. You get $1 million (in GTA money, sorry) just for logging in.
While that all sounds amazing, I think what piques my interest the most is the hint at Grand Theft Auto 3 related surprises coming to GTA Online. GTA 3 will be celebrating its 20th anniversary on October 22nd, so who knows what to expect. I have so many fond memories of that game. Maybe we will take part in missions with characters from GTA 3? Depending on how it turns out, I'd love to see something related to GTA: Vice City at some point.
GTA 5 is awesome, but it has become Skyrim in terms of how many times we can play it on a different console. GTA 5 released back in 2013 which means it will have released on three different console generations. Rockstar has been extremely generous with all the content updates to GTA Online to keep things fresh, but I feel like it's time for GTA 6. We're ready!