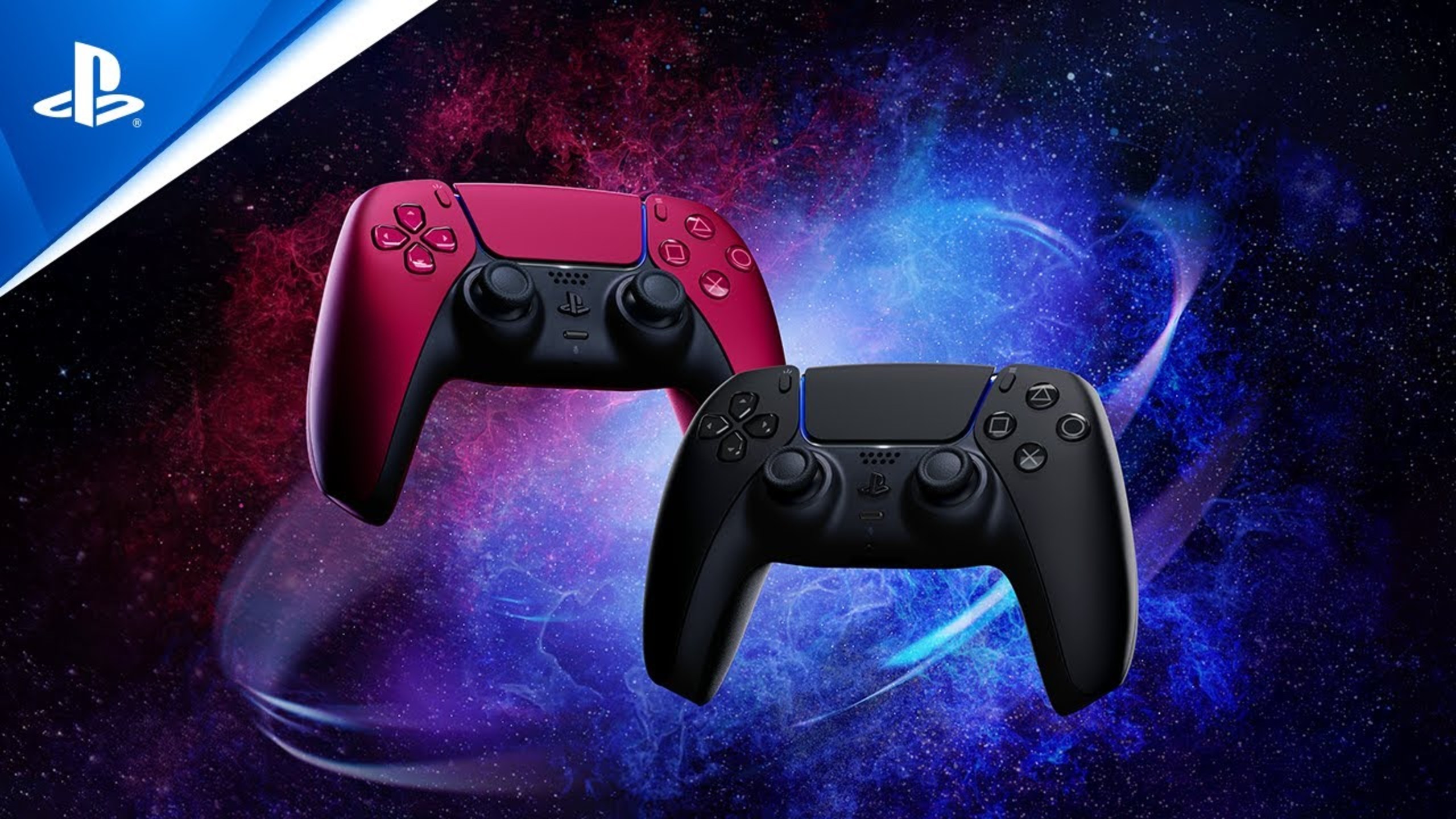 Credit: YouTube/Playstation
In a Playstation Blog announcement, Sony unveiled their brand new PS5 controllers and I have to say, I'm loving that classic black color scheme.
Your first look at Cosmic Red and Midnight Black, two upcoming colors for the DualSense wireless controller: https://t.co/UDw2Uo48EQ pic.twitter.com/WOHtIO4FNl

— PlayStation (@PlayStation) May 13, 2021
"Our goal is to always find designs that will surprise and entice our fans, and these new colors are the result of an extensive selection process," says Leo Cardoso from PlayStation's design team. "We wanted the new controller colors to complement each other, as well as the original DualSense wireless controller and PS5 console, so we designed the colors around the theme of 'galaxy' as it felt like a natural progression from the original PS5 and accessories designs."
I don't mind the white color scheme of the current PS5 controller, but I always feel like I'm staring at one of the Avengers time travel suits from Endgame.  It will be nice to change things up a bit.  If you were lucky enough to snag a PS5 console and need some extra controllers for the family, the Midnight Black DualSense will cost $69.99 US, and the Cosmic Red DualSense will be a bit more at $74.99 US.
The current release date for each of these controllers is set for June 11th, 2021 and you can pre-order from the Playstation website right now.  My birthday is on June 11th, so hopefully, my wife reads this article and takes a hint.