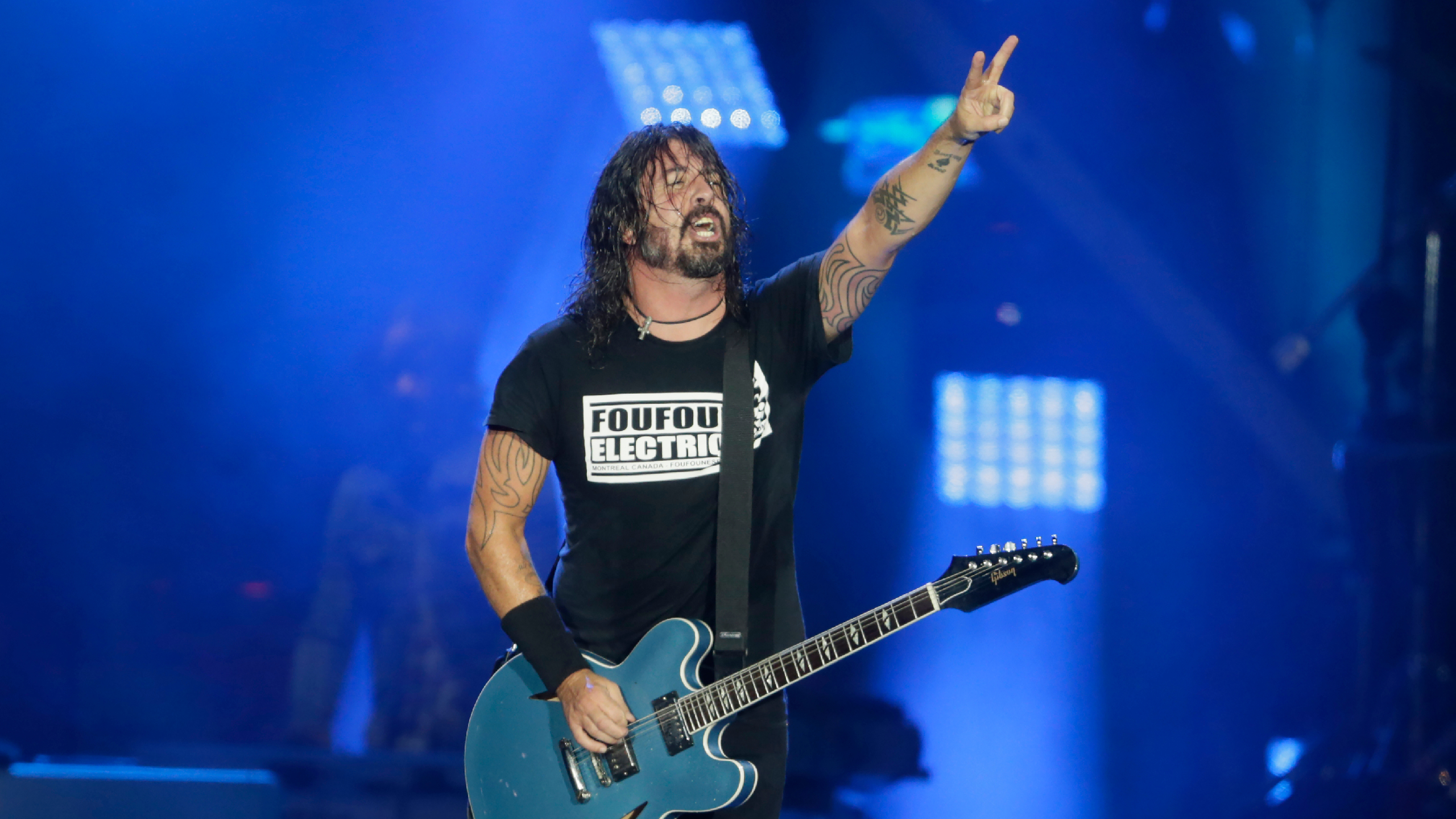 Credit: Shutterstock/Antonio Scorza
Foo Fighters frontman Dave Grohl is just the best. His dad skills are the stuff of legends. As is his pioneering brand of dad rock. But it seems like his career has hit a different level as the pandemic forced him to branch out even more. He wrote a bestselling book, he made some fun viral videos, he even filmed an entire horror-comedy movie with his band. And, after the tragic events at Astroworld, he's being praised and singled out as someone who other musicians should be modeling.
A video of Grohl stopping a concert to help a child has gone viral in wake of the tragic loss of life at the Travis Scott concert in Houston. In the clip, which is from a Before Times concert in 2018, Grohl spots a child who needs a seat. He stops the entire show to alert security to it and had them brought to the side of the stage. "Does that kid need a seat? Let's get that kid a seat," he said and then told security to bring his parents too, calling it a "family occasion."
In light of the tragic Astroworld deaths, here's a clip of Dave Grohl stopping a Foo Fighters show in its tracks to help out an autistic child in the crowd. Take note, performers – you often see things security cannot. Look out for your fans. pic.twitter.com/Fq6CMUDnGN

— SPENCE, TODD (@Todd_Spence) November 7, 2021
The boy, who was also legally blind, even got to play Grohl's guitar a little bit. His mom was overjoyed that he noticed him and went out of his way to make sure they were in a good situation.
The person sharing the clip, which went viral with more than a million views, used it to make a point for all musicians.
"Take note, performers – you often see things security cannot. Look out for your fans."
What happened as AstroWorld was tragic, but also illuminates the fact that keeping everyone safe in those situations falls on EVERYONE involved, not just low-paid security guards.