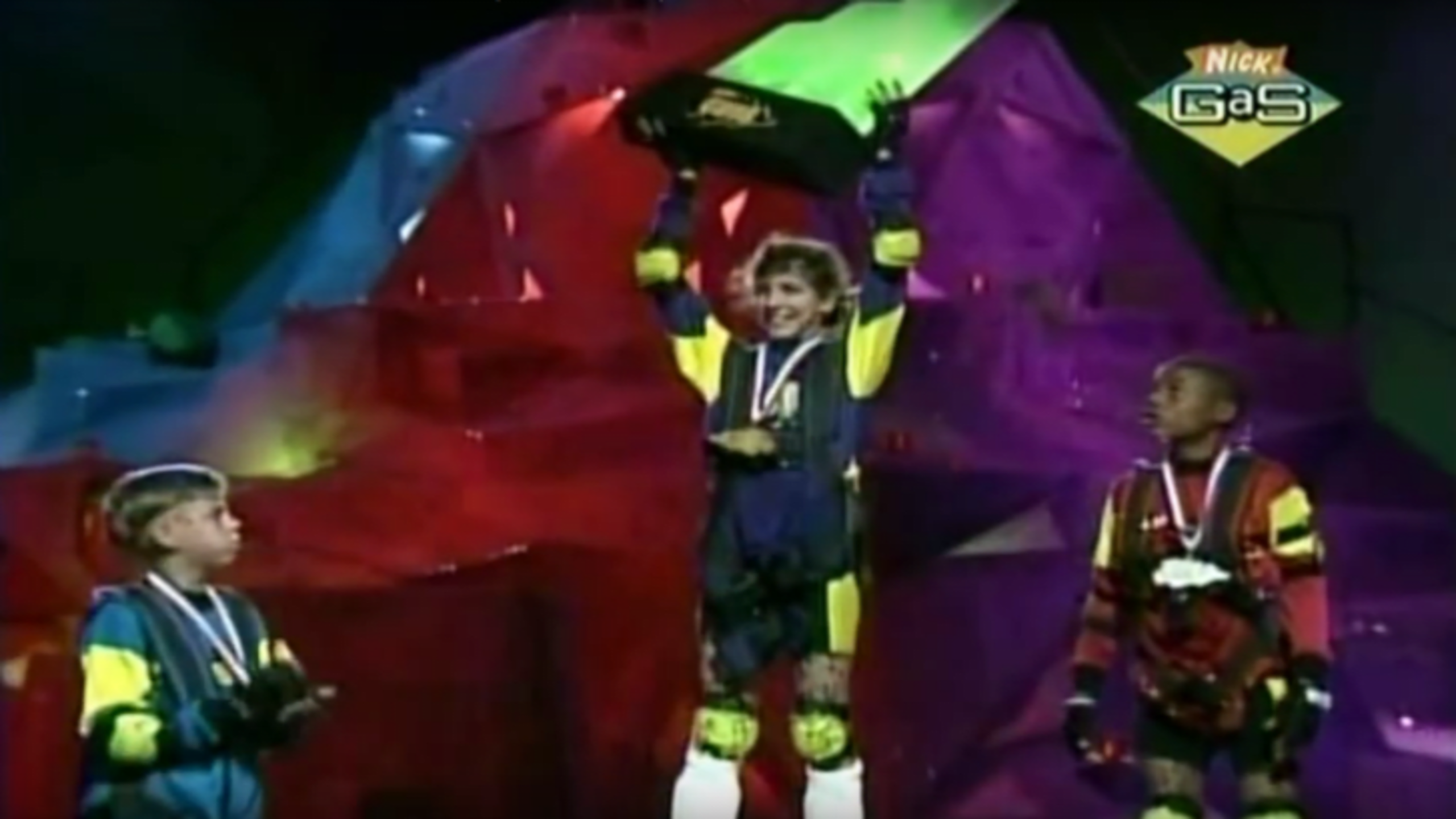 Credit: Nickelodeon
Lately, Like most people my age, I've been creating wish lists on Amazon to share with my wife and family. I update my wish list occasionally throughout the year using The Dad Gift Guides or just random stuff I find on the Internet. For my birthday, Christmas, Father's Day, etc. they purchase stuff off of my list. It takes the stressful guesswork out of the equation for them and ensures I don't get a bunch of stuff I don't need (my closet is at fleece sweater capacity). And yet I still never get the thing my heart most desires. Amazon has a lot of cool shit, but even Bezos (That dude should have really just stayed in space) can't provide the only thing that would fill the hole in my heart. What I want more than anything, is a piece of that Aggro Crag!
DO YOU HAVE IT?!
Inject this shot of nostalgia directly into your system.
NICKELODEON GUTS!
If you grew up in the '90s and had a pulse you desperately wanted a piece of that Aggro Crag! Made famous in Nickelodeon GUTS! hosted by Mark O'Malley. To this day the sound of O'Malley's voice makes me so amped I want to run through a wall Kool-Aid Man style. OH YEAH! As a kid, there was nothing I wanted more than to hear the sound of Moira Quirk in her ultra-British accent announcing me as a contestant on GUTS.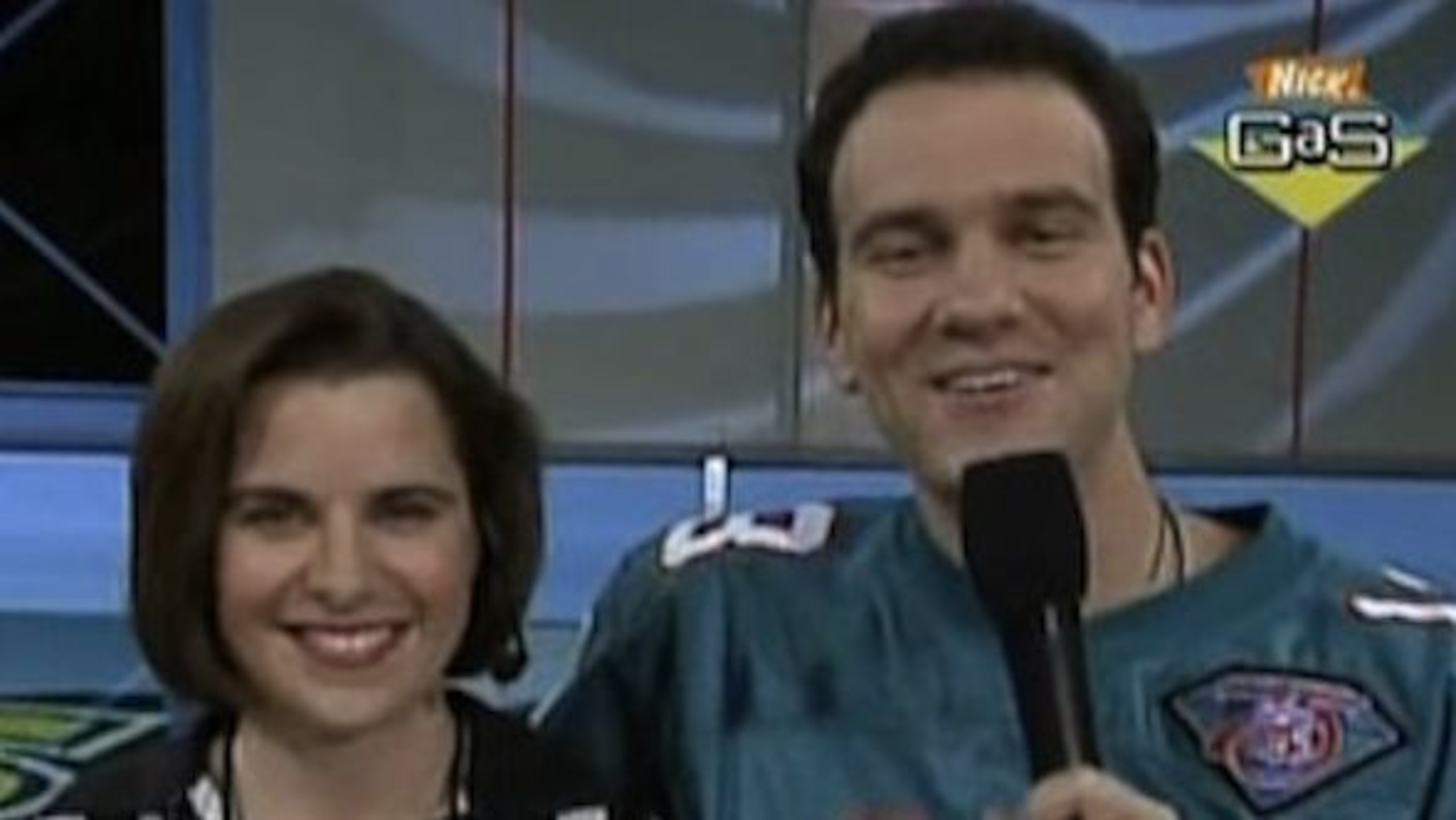 In the 4th and final season of the show, they renamed it Global GUTS and it was basically better than the Olympics. When they would announce those kids from Israel or the Ukraine they might as well have been from another planet to my small town Kentucky mind. The premise of the show is simple. Three kids compete against each other in 4 rounds of competitions and are awarded points for how they finish. The 5th and final challenge requires the kids to scale a 25(ish) foot rock wall called The Super Aggro Crag. They have to dodge obstacles and hit actuator buttons along the way. The kid with the most points at the end is awarded the single greatest prize in the history of game shows, a piece of the Aggro Crag!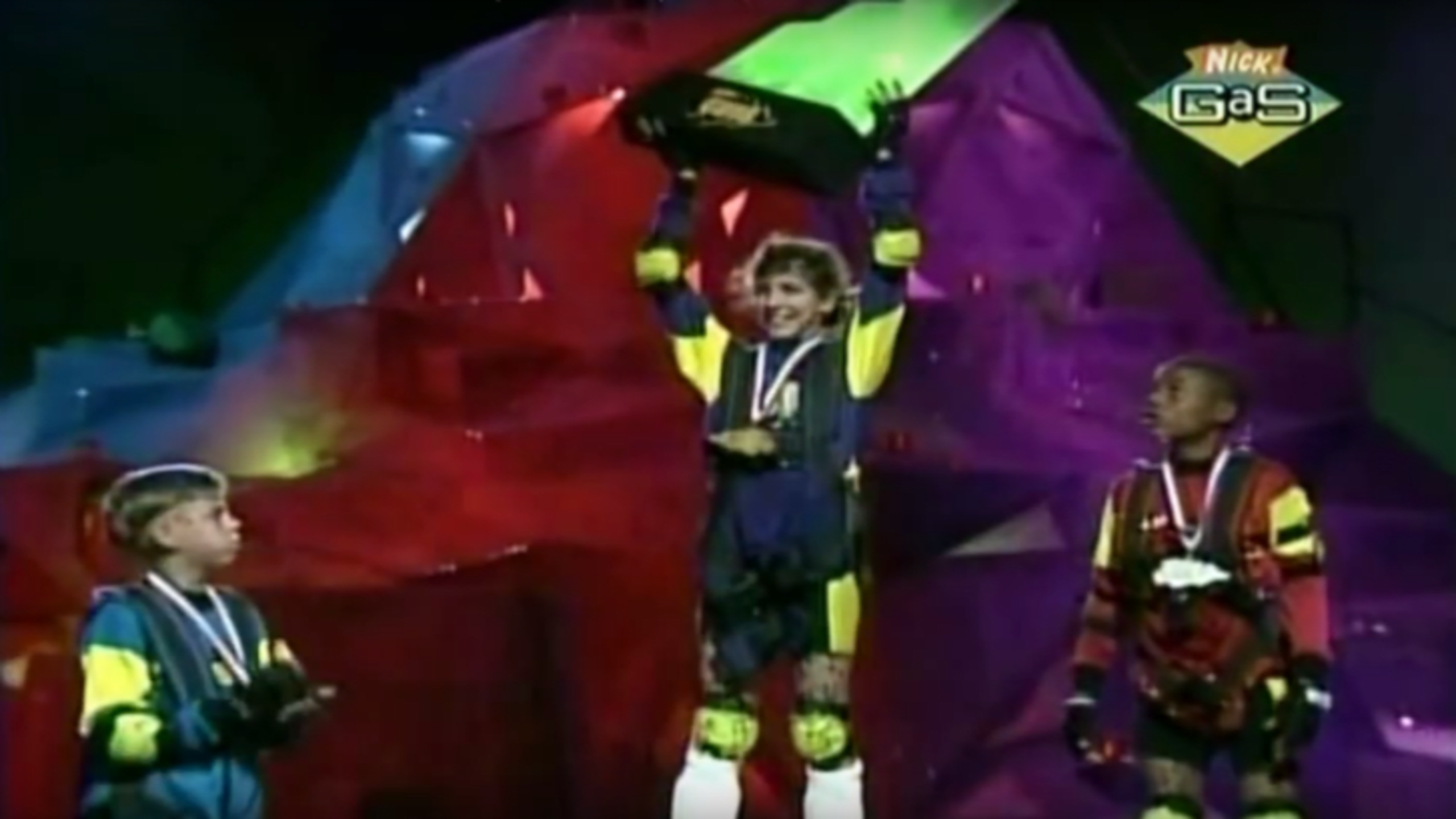 According to the Internet, there are only 126 pieces of the Aggro Crag in existence. One sold back in 2009 for $1,500.  In a Sports Illustrated Interview from 2018, one past winner said he's been offered $3,500 for his. But even if I could buy a piece of the Aggro Crag I wouldn't. Showing off a bought piece of the Aggro Crag is basically stolen valor. No, I want to earn it. Like this kid earned his with a perfect score:
D-D-D-DO YOU (STILL) HAVE IT?!
Look I've got kids so I still watch Nickelodeon. Paw Patrol is a fine show, but you know what's better programming? How about three 30-year-olds trying to not break a hip while they climb up a glowing rock face trying to achieve a childhood dream? This is allegedly the golden age of TV content, where is the adult version of GUTS!? And while I'm at it, let's get that damn adult Legends of the Hidden Temple show on the air already. I'm all caught up on Ted Lasso and the depression is starting to kick back in.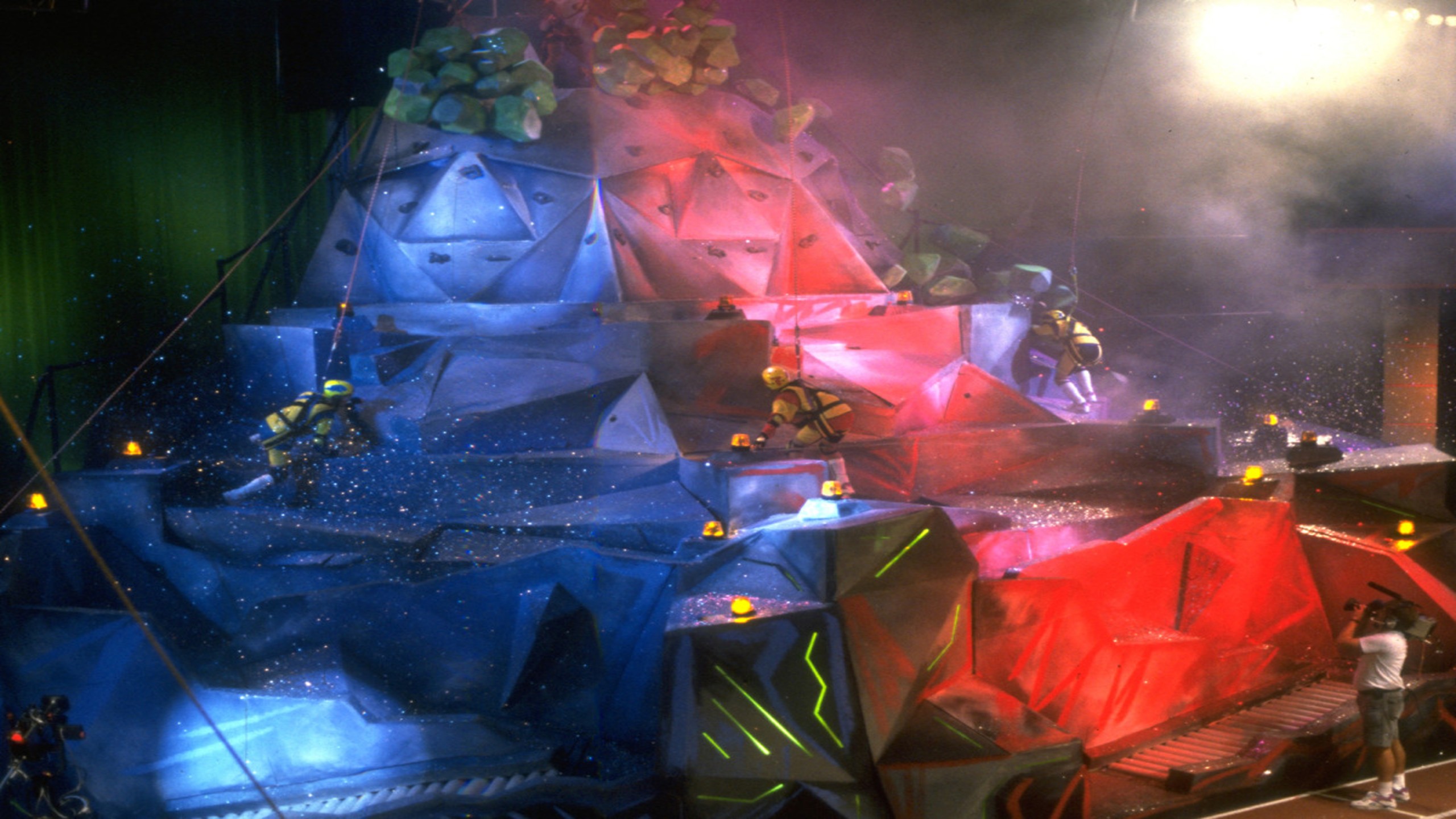 Instead of wasting their money building phallic-shaped rockets to launch themselves into the upper atmosphere, America's billionaires need to dedicate themselves to a more worthy cause, like funding adult GUTS! Talk about improving the quality of life for people. I could totally forget about my crippling student loan debt, global warming, and my own pending mortality if I knew I had a shot at earning a piece of that Aggro Crag.