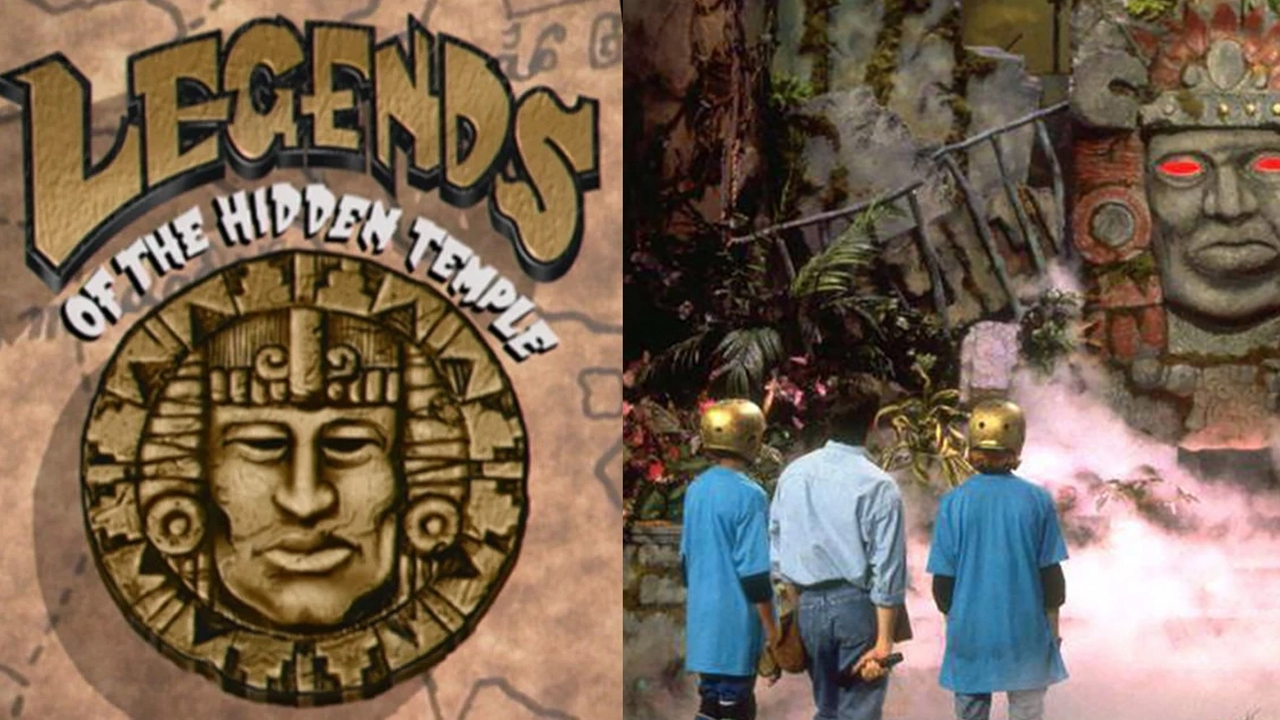 Credit: Nickelodeon
90's kids will remember. I think. I'm an 80s kid so I can't be sure. When was Nickelodeon's Legends of the Hidden Temple on the air?
Let's check Wikipedia.
Yup, Legends of the Hidden Temple is indeed a 90s (93-95, to be precise) adventure game show that Wikipedia describes thusly: the program features a fictitious temple, "filled with lost treasures protected by mysterious Mayan temple guards". A stone head named Olmec "knows the secrets behind each of the treasures in his temple" and six teams (Red Jaguars, Blue Barracudas, Green Monkeys, Orange Iguanas, Purple Parrots, Silver Snakes) of two children (one boy and one girl) compete to retrieve one of the historical artifacts in the temple by performing physical stunts and answering questions based on history, mythology, and geography.
Shit, now I wish I had been a 90s kid, this show sounds awesome! But I'm in luck because Legends of the Hidden Temple is coming back! Only this time it's not going to be on Nickelodeon (or the now-defunct Quibi, where it was once apparently headed), and it's not just for kids!
Alex Zalben, the Managing editor at Decider, tweeted out that the show had been picked up by the CW, and will feature adult contestants. And Olmec, of course.
The adult reboot of Nickelodeon's LEGENDS OF THE HIDDEN TEMPLE, previously headed to Quibi, has been picked up by The CW.

No premiere date at this point, but don't worry, Olmec the giant talking head is still involved. pic.twitter.com/xpoFlOirJm

— Alex Zalben (@azalben) May 11, 2021
According to Deadline, the show will also be a solid half-hour (as opposed to the Quibi-style micro version), will feature the original team names and challenges (including the Moat Crossings, The Steps of Knowledge, and the Temple Run), and will be shot outside of a studio, where the challenges will be more, um, challenging and probably better suited to adults.
In your face, children! (Besides you already have that awesome Jedi gameshow!)
Anyone over the age of 21 who can make their way to Los Angeles when the revived Legends of the Hidden Temple starts filming this July can now recruit a teammate and submit an application to get a spot.
Head over to the Legends casting website here and get your application in.