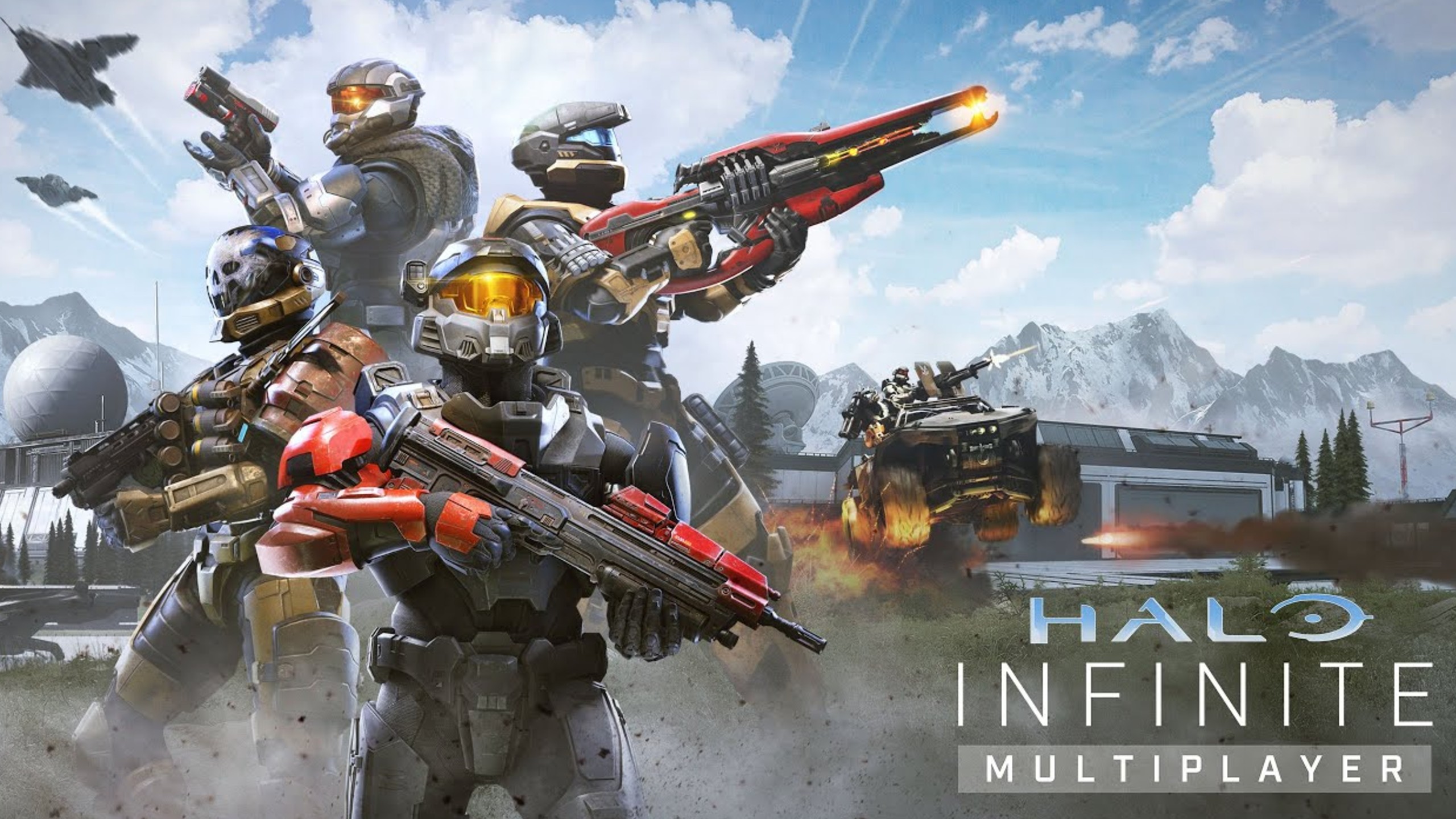 Credit: YouTube/Halo
Halo Infinite had a rough reveal last year, to say the least.  What was supposed to be the Xbox Series S/X killer app, ultimately became a joke.  The infamous Brute "Craig" (he looked like he came from the Xbox 360 era) was born from that first gameplay trailer and became a meme sensation.  Really, that's the only thing people took from the reveal was that the graphics weren't up to snuff.
Microsoft and developer 343 Industries would end up making the painful decision of delaying Halo Infinite a whole year to make sure it was up to the quality fans could expect from a next-gen Halo title.  While we haven't got a really good look at the single-player campaign since then, we did just get our first look at multiplayer, and man, does it look awesome.  It's releasing Holiday 2021 on Xbox One, Xbox Series S/X & PC and it's going to be free-to-play too.
Literally everything from previous Halo games and the kitchen sink are coming to this multiplayer experience.  Energy Swords, Gravity Hammers, Grappling Hooks, you name it.  It looks like it's going to be an absolute riot.
The description on the Youtube trailer reads:
"Whether you're a returning player ready to check out the Master Chief's new campaign or brand new to the franchise, Halo Infinite builds on the legacy foundations of the series' sandbox-driven gameplay, including Big Team Battle and Arena. Offering something that's equal parts fresh and familiar, with a personalized Spartan journey that's only just beginning at launch – Halo Infinite's multiplayer will deliver continuous content releases, finely tuned combat, unique modes, and community-driven content for years to come."
Since it's going to be free, there will be the option to purchase Battle Passes (they gotta pay their staff somehow).  There won't be loot boxes or microtransactions, but as long as Craig is a playable skin, I'll be happy. What's great though is this means we can expect this to be the future for Halo multiplayer, and if the trailer is any indication, that's not going to be a bad thing.  Instead of new Halo multiplayer being implemented with each new game, we'll just play this, and it'll evolve over the years.  The multiplayer has always been the standout feature in each game, and now everyone will have access to it.  It's all cross-platform too, so if your buddy only plays on PC and you're on Xbox, you'll be able to play together.
For the full deep dive into the Halo Infinite Multiplayer experience to get you hyped, you can check out the overview video down below.  I can't wait.