Hanging Clark Griswold Prank Makes Passerby Panic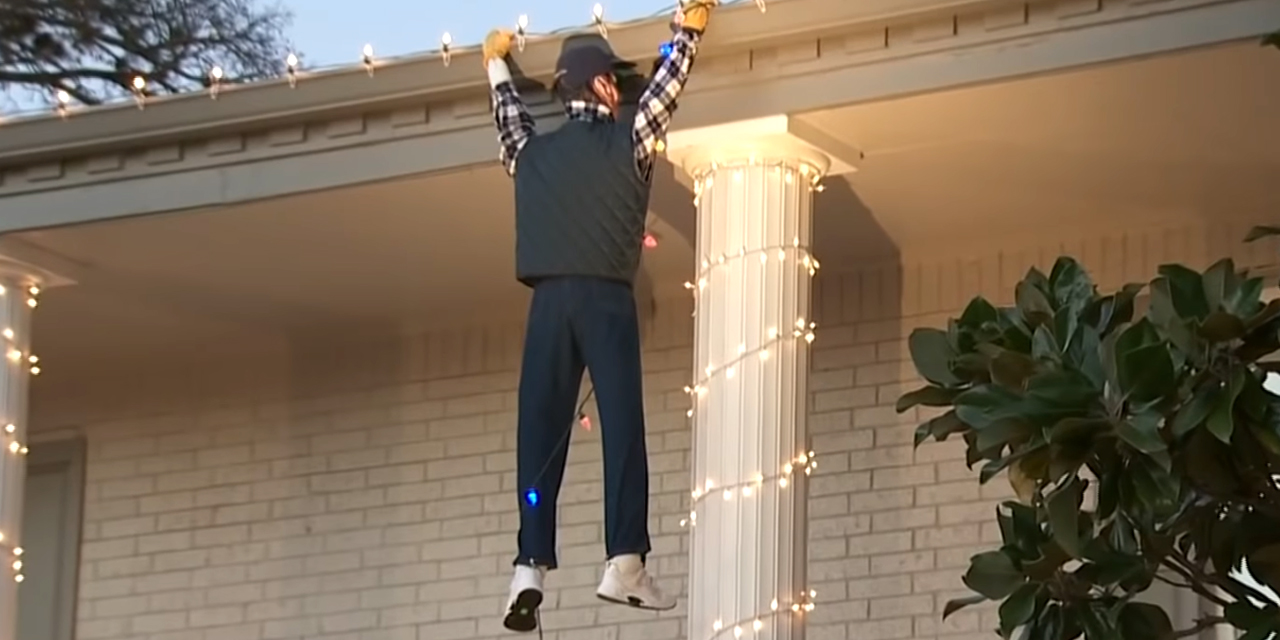 Clark Griswold is just about everyone's favorite holiday dad, so it's no surprise that someone would try to save him if he got into yet another pickle while stringing his epic Christmas light display.
Basing their Christmas decorations on the iconic scene from "National Lampoon's Christmas Vacation," an Austin, TX family created a Clark dummy (lovingly named Clark Griswold Jr.) to hang from their gutters.
Unfortunately, Clark Jr. appeared a little bit too real. So real, in fact, that a panicked passerby mounted a heroic rescue attempt.
To his credit, Alfred Norwood, Jr., a U.S. military veteran, did everything he could to save Clark Jr.
He grabbed the nearby ladder, which was purposefully placed to look like it had fallen, and set it next to the dummy, calling out, "Please hold on!" and "Can you reach it?"
Norwood told ABC News affiliate KVUE that he "was trying to get him down" any way that he could. "Except when I started talking to him, he never said nothing!"
In a final attempt to help poor Clark Jr., the good Samaritan called emergency services.
Fortunately, police responding to the call had already seen the decorations and were quickly able to diffuse the tense rescue operations.
As a thank you for Norwood's heroism, the family graciously gifted Norwood with a gift card.
Also, for good measure, they added a sign to their holiday display reading, "Clark G. is part of our Christmas display. Please don't call 911."
Now that everyone is calm, let's take a moment to enjoy the original scene.