Adam Sandler and Shooter McGavin Want To Make Happy Gilmore 2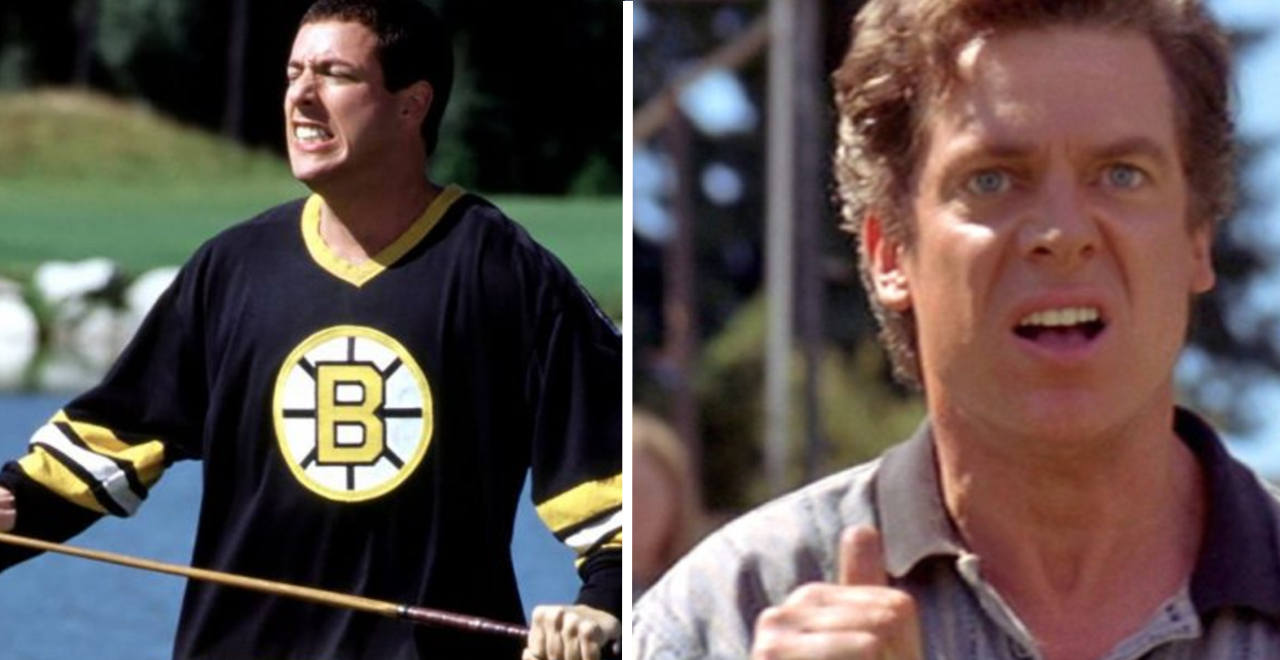 Happy Gilmore is one of Adam Sandler's most memorable films. And now the two stars of the movie are talking sequel, only a short 25 years after the original. Add in the fact that anything that could possibly make any money is being rebooted, and we've never been closer to the reality of a Happy Gilmore 2.
Adam Sandler kicked off the hype for a revival after he recreated the iconic Happy swing on the golf course in honor of the film's 25th anniversary. "That's for your, Shooter!" he yelled. Shooter McGavin himself (in character) didn't take too kindly to it and responded with his own social media post.
Happy loves you all! Thanks for everything! pic.twitter.com/p1aY9JcFWh

— Adam Sandler (@AdamSandler) February 16, 2021
My response @AdamSandler pic.twitter.com/Wa4Y8lh6rJ

— Shooter McGavin (@ShooterMcGavin_) February 16, 2021
The original clip from Sandler was viewed more than 17 million times, and the two stars were on Dan Patrick's show talking about the movie and were asked point-blank if they'd make another. Both Sandler and Chris McDonald (Shooter) straight up said they'd love to do another.
Like for Happy Gilmore 2. RT for @ChampionsTour featuring Happy and Shooter.@AdamSandler and @ShooterMcGavin_ joined the @dpshow today. @Peacocktv pic.twitter.com/2OxL1RPIus

— Golf Channel (@GolfChannel) February 24, 2021
Sandler said there isn't a current discussion about making another, but Netflix will let the guy do whatever he wants, so if both stars are on board, it's an easy sell. Given the amount of social media buzz just off a few clips, it's enough to make any studio salivate, and a sequel wouldn't be hard to pull off.
In this era, everything that's old becomes new again. Disney is pulling The Mighty Ducks playbook back verbatim, it seems. Netflix already rebooted Full House, a beloved (yet boring) sitcom from the 90s, and Peacock brought back Saved By The Bell (this reboot is actually funny).
Put Happy and Shooter on the senior tour, and go crazy with it. If you build it, they will come. It might be the only thing that could get people excited about Subway again.