Buy Those Nerf Darts Now, Hasbro Plans to Hike Toy Prices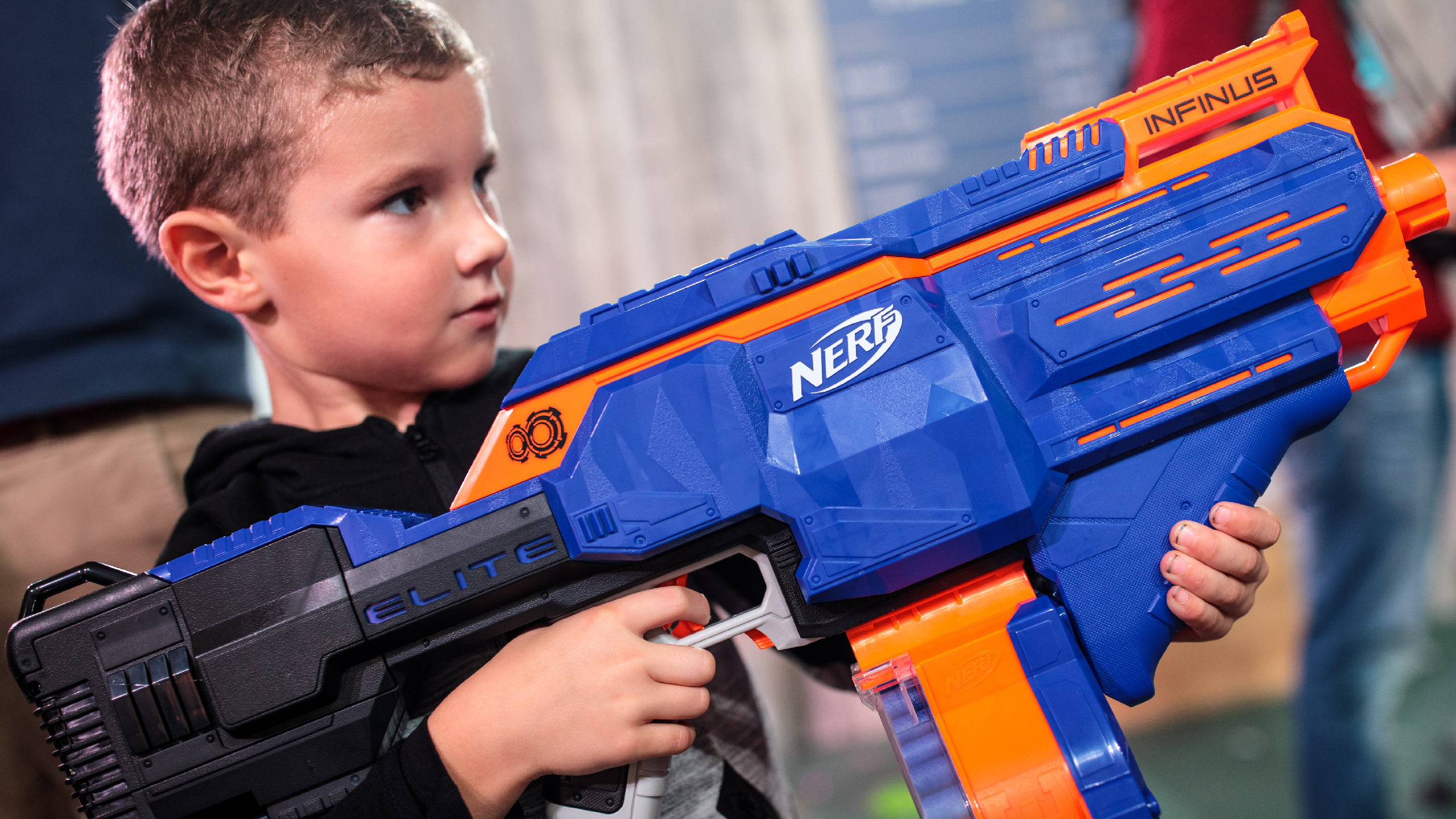 Stock up on those Nerf bullets while you can, because Hasbro just announced plans to increase prices. The popular toymaker said they have to counter a considerable increase in packaging, metal, and resin prices. So if you have a Nerf surplus in your house, get ready for those extra darts to shoot up in value like yellow suction-cupped Bitcoin.
Hasbro has seen its stock price jump as demand for Nerf blasters and accessories is bolstered by the pandemic. The toymaker has also seen a big jump in demand for their board games.
It's not a unique problem for Hasbro, as material prices have thrown a wrench into manufacturing all over (have you tried building a deck lately? Wood is more valuable than gold). And demand doesn't seem to be letting up, because kids gotta have their toys. In addition to the raw materials problem, transportation costs have been skyrocketing, both on the road and by sea (ocean freight charges are high). Add in gas prices that are creeping higher, and soon, a Nerf dart is going to cost more than a steak dinner.
"Freight and input cost increases have become more pronounced over the past several months, and we have plans in place to help mitigate those costs, including price increases for the second half of the year," Hasbro's CFO said.
If your kids have aged out of the Nerf stage (that doesn't happen), you can take those weapons to the Nerf black market. Or maybe you can sell off that Monopoly set to pay for college. As vaccines roll out and restrictions continue to be lifted, life is beginning to have a semblance of normalcy, but COVID-19 will continue to have long-reaching effects on our culture and the economy.
Paying more for Nerf ammo is just one more price to pay.