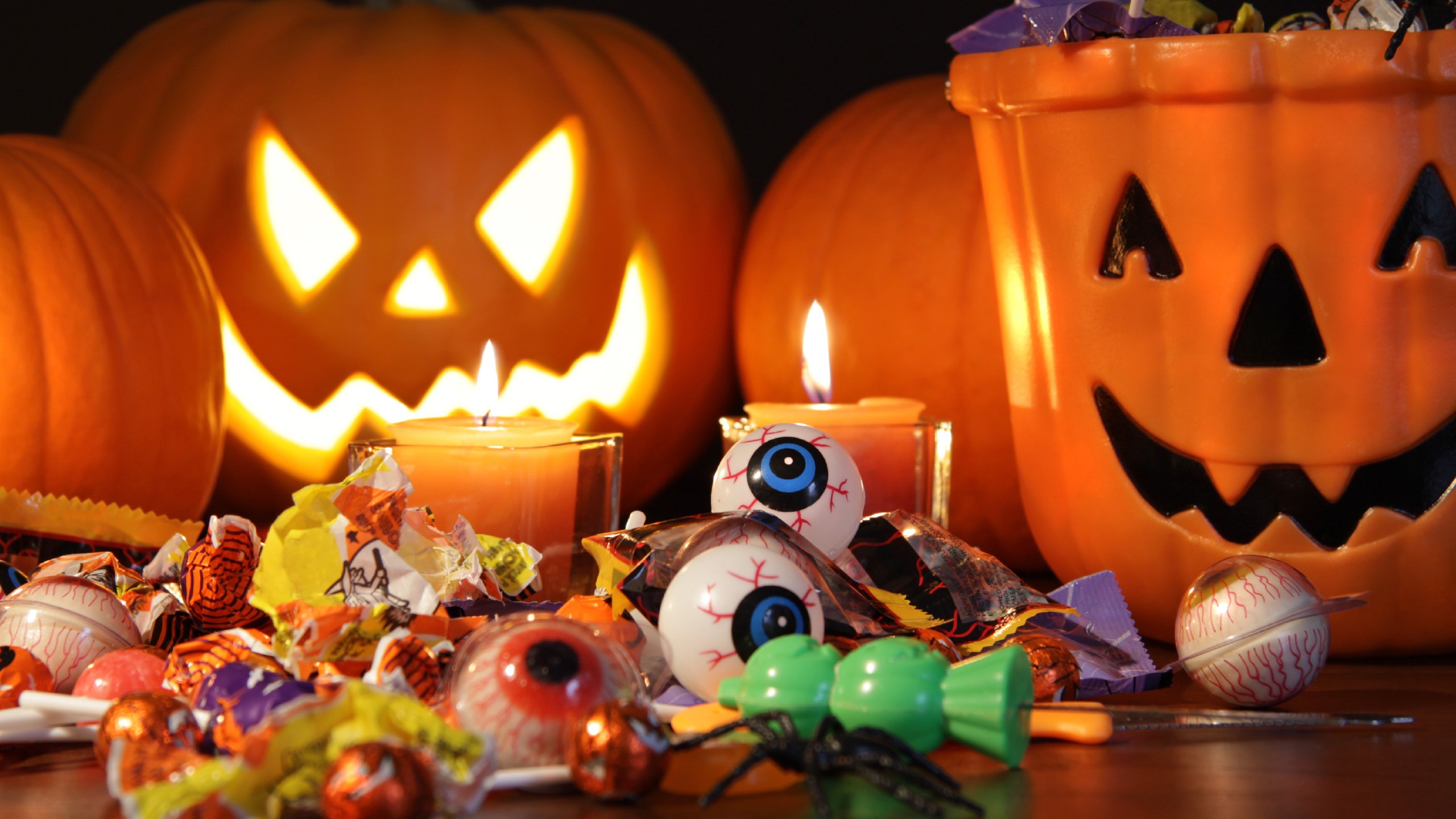 Credit: Sandra Cunningham/Shutterstock
I don't always see eye to eye with nutritionists. They rarely appreciate my mostly-cereal diet, and very few respect the time-honored tradition of midnight lasagna. This Halloween, however, the advice nutritionists are dishing out proves that we may have some common ground after all. While some parents may think they're doing kids a favor by supplying "healthier" Halloween treats, nutritionists (along with the rest of us) beg to differ.
The fixation on so-called "healthy" foods is genuinely out of control. Health foods are trendy, so advertisers do anything in their power to give their products a health halo – basically, everyone's doing their dang best to make foods appear healthy even if they aren't actually healthy. I mean, advertisers? Misleading consumers?? I, for one, am shocked.
But if something is actually healthy, it's better, right?
Eh, not exactly. When we believe things are healthy, we're more likely to over-indulge. Eating a few fun-sized candy bars is undoubtedly better than eating an entire box of low-carb, low-sugar, low-fun fiber "treats." But aside from the fact that "healthy" treats may not actually be healthy at all, nutritionists zeroed in on what happens when kids, or adults for that matter, feel a sense of deprivation.
"You don't want to deprive your little ones of the real deal, or else they may go scrounging around for it without your supervision and eat large quantities of that candy," registered dietitian-nutritionist Tracy Lockwood Beckerman told Huffington Post. "Overeating candy in secrecy can short-term lead to belly woes or worse, potentially create long term disordered eating issues with candy or sweet treats."
When something feels forbidden, it has a whole lot more power than it would otherwise have. Candy shouldn't be an everyday thing, but on special occasions, indulgence helps kids form healthy relationships with food. Sweets can and should be celebrated, and there's really no better time than Halloween.
"If there is a medical need related to blood sugar control like diabetes, prediabetes, gestational diabetes or insulin resistance, it's wise to opt for a low-sugar candy when possible," Beckerman said. "Otherwise, Halloween comes once a year and should be enjoyed as is, without making nutritional modifications, if possible."