Here's the Lowdown on the New Marvel Titles Announced at D23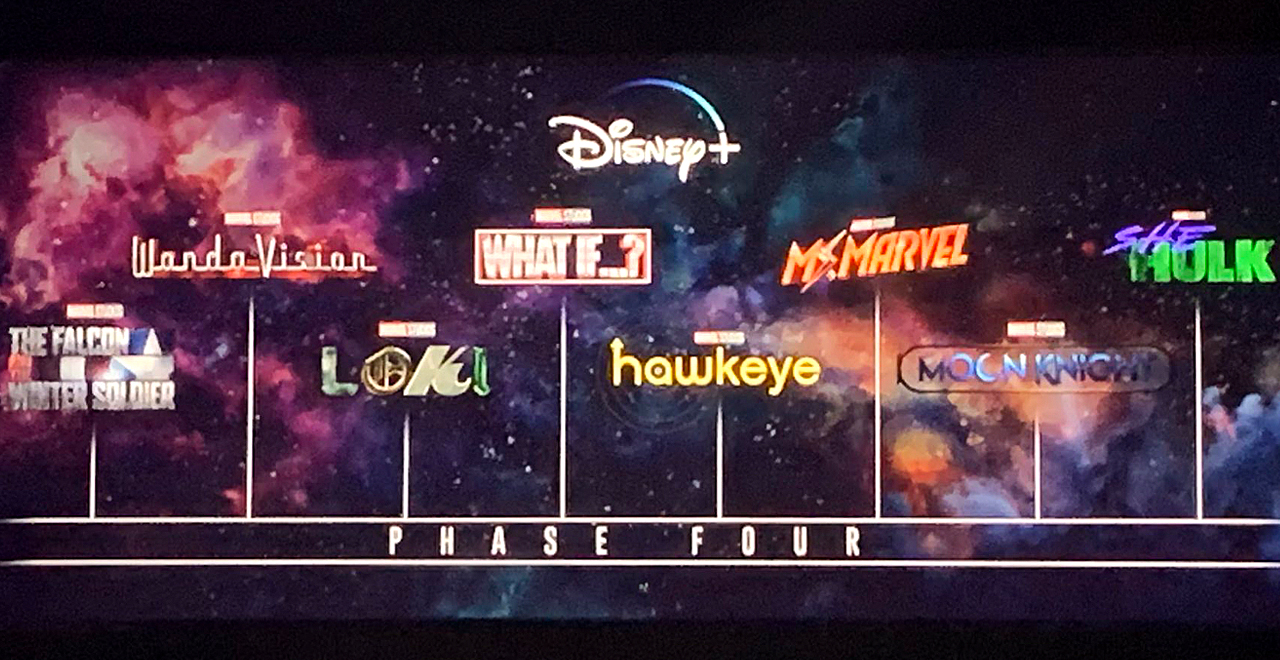 About a month ago, we shared a bunch of Marvel news coming out of San Diego Comic-Con. The big story was what's in store for Marvel's post-Endgame Phase 4, including new sequels for Dr. Strange, Thor, and Black Panther, as well as eventual MCU movies for the X-Men and Fantastic Four, and a handful of MCU TV show to air on Disney+.
Yesterday, Disney's D23 Expo showcased even more that are coming to the Disney+ slate, including highly-anticipated Star Wars live-action series The Mandalorian, and new shows for cult marvel characters Moon Knight and She-Hulk.
Both Moon Knight, a mercenary turned super-powered vigilante, thanks to some mystical Egyptian magic, and She-Hulk, Bruce Banner's cousin Jennifer Walters, who gets gamma'd up thanks to a blood transfusion and uses her newfound powers to… become a lawyer for superheroes (?) are secondary, if not tertiary, Marvel characters who seem better suited to the small screen.
Joining them on Disney's new streaming platform is Ms. Marvel, which will be based around the latest incarnation of the character, aka Kamala Khan, the first Muslim superhero. The show will be run by British writer Bisha K. Ali, who is currently writing on Hulu's Four Weddings and a Funeral series.
Disney+'s previously announced Falcon and Winter Soldier and WandaVision shows have added some cast members. The former will feature Emily Van Camp, niece of Captain America's girlfriend Peggy Carter, and the latter will have Randall Park reprising his Ant-Man and the Wasp role as an FBI agent and showcase Kathryn Hahn as a nosy neighbor. This sounds a little goofy until you hear that the show is planned as something of a sitcom with Dick Van Dyke Show influences which may mean it's based upon Tom King's Vision series, in which Vision tries to go normie with his girlfriend.
Also a little goofy is the Marvel What If? series, which will apparently feature Peggy Carter as Captain Carter, an alternate-reality Captain America, complete with a Union Jack shield and working alongside Steve Rogers in a clunky mechanical outfit not unlike Iron Man. What a world!
Hayley Atwell as Captain Carter in the new alt Disney+ WHAT IF series gets ROARS of applause. Her glistening biceps especially. #D23 pic.twitter.com/ALxH31USN5

— Joanna Robinson (@jowrotethis) August 23, 2019
And what a time to be alive!