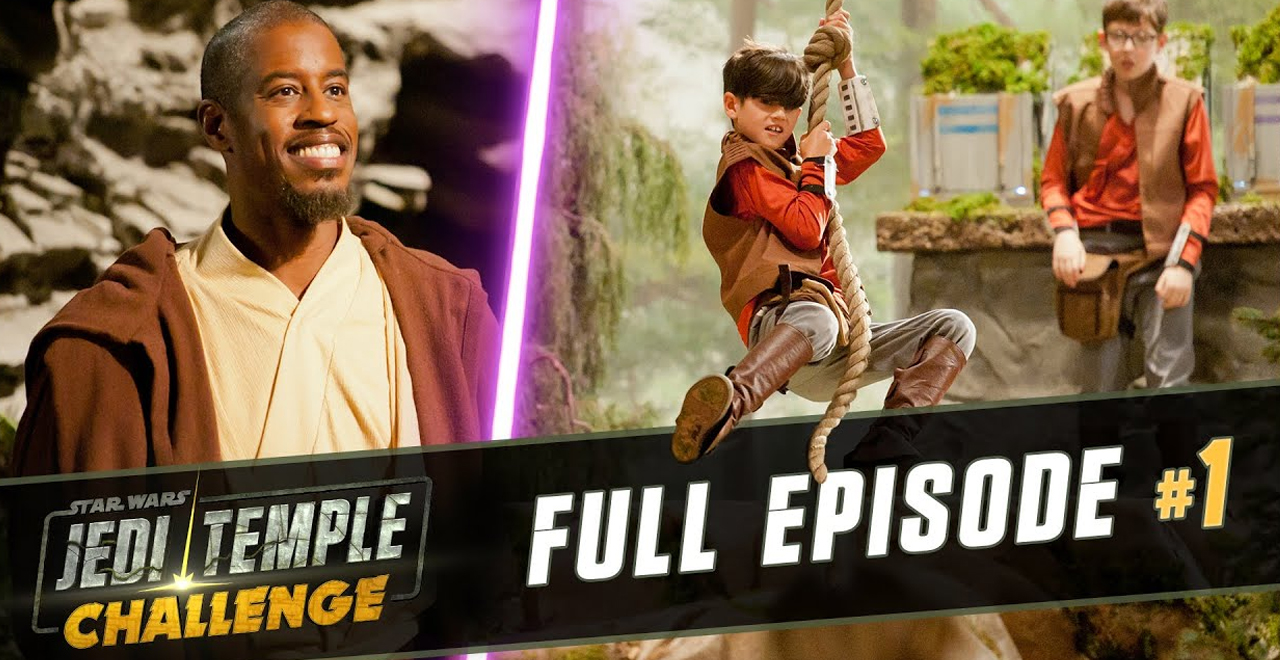 Credit: YouTube/Star Wars Kids
When I was a kid, we didn't play "cowboys and indians" and chase each other around pretending to be in the 1800s. No, we were 80s kids, we played G.I. Joe and pretended to be Snake Eyes, or we played Dukes of Hazard and pretended to be Bo and Luke.
But mostly we played Star Wars and pretended to be Han and Luke. Or I sat in my room with my Endor playset and pretended to be Wicket the Ewok but that's neither here nor there.
Today's kids have it better than we did. Not only can they play with bad-ass replicas of Kylo Ren's lightsaber, or actually play video games and actually play as General Grievous or Lando, now they can compete in an actual Jedi training program.
If they're lucky enough to make it on to the new game show, Star Wars: Jedi Temple Challenge (not to be mistaken for the rebooted Legends of the Hidden Temple)
Imaging American Ninja Warrior, in which contestants traverse an incredibly intense obstacle course to prove their athletic worth, only for kids, and filled with the trappings of George Lucas's beloved franchise. I'm also being told by someone younger than me that it's reminiscent of the 90s Nickelodeon show "Legends of the Hidden Temple".
On the show, which is hosted by Ahmed Best (best known for playing Jar-Jar!), two teams of three kids each, all tweens, compete to see who can conquer physical and mental challenges and graduate as Jedi.
The challenges include a strength rope course that tests your balance, a Trampoline-based challenge, and "Staber Stability," in which contestants stand on a balance beam and attempt to slap floating balls with a stick.
After the physical challenges, there's a story interlude and then the trivia section, where the contestants' knowledge is tested. My 9yo already fancies himself a bit of a Jedi, so I'm sure he'll be dying to get on the show. At the very least, he's gonna make me buy a trampoline so he can recreate some of the challenges.
Check out the first couples of full episodes, now on YouTube: