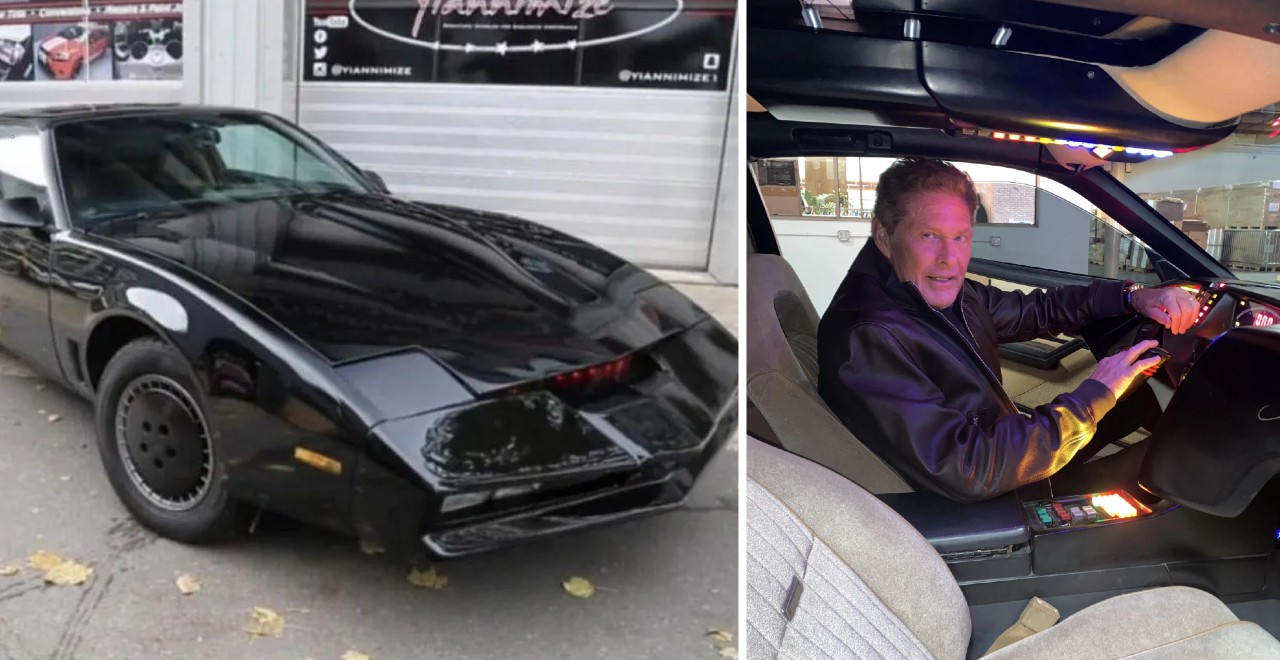 Credit: LiveAuctioneers
There aren't many more iconic car-actor combinations in entertainment than David Hasselhoff and the customized 1982 Pontiac Firebird Trans Am known better as K.I.T.T. from 'Knight Rider.' And now, Hasselhoff's personal version of KITT can be yours, if you've got the cash (you do not).
Hasselhoff is auctioning off a lot of his personal memorabilia as part of The Hoff Auction but the crown jewel is his replica of the infamous car. Knight Rider belongs in the pantheon of classic 1980s shows, and KITT was as badass as it gets when it comes to autonomous, vehicular sidekicks. Michael Knight would be nothing without KITT. The car looks terrific, but it does not come with the weapons system of the car in the show (supposedly…).
Bidding is open now in the Hoff auction, everything goes! Go to https://t.co/i9vRAc2aeM#DavidHasselhoff #TheHoff #TheHoffAuction #Auction #LiveAuction #Bidding #LiveAuctioneers #DiligentEstateSales #SpongeBob #KnightRider #MichaelKnight #KITT #Baywatch #MitchBuchannon pic.twitter.com/DK5OI0cW2Z

— David Hasselhoff (@DavidHasselhoff) January 2, 2021
They say cars lose half their value as soon as they're driven off the lot, but not this one! It won't depreciate until it's actually delivered to you, because Hasselhoff himself will drive the still-working car directly to you if you win the auction. The current high bid is somewhere close to $1 million, so maybe not worth it unless you're Elon Musk.
For the rest of us Knight Rider fans, we can at least take consolation in the fact that a movie reboot is in the works. And if you really want some Hoff collectibles, there's some neat Baywatch memorabilia and other Hoff items available in the auction, available at LiveAuctioneers.com.