Superfan Turns House Into 'Home Alone' Shrine With Realistic Sculptures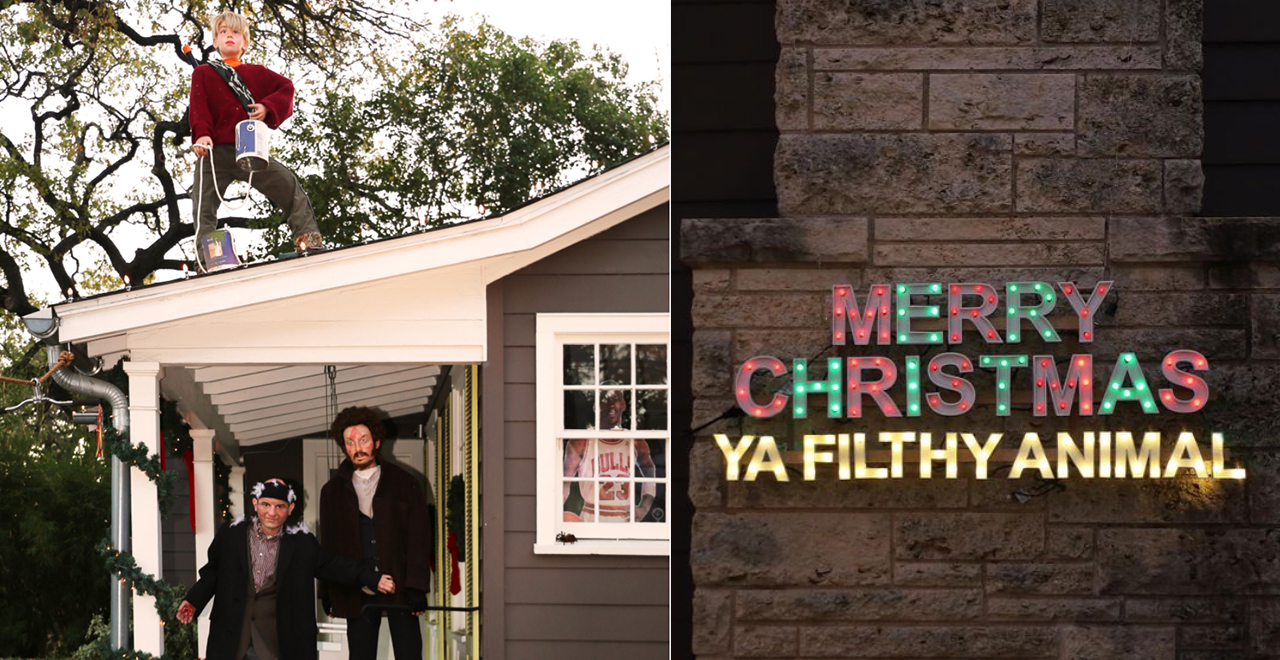 The holiday season is upon us, and in my house, that means one thing: all Christmas movies all the time.
My wife has been forcing me to spend the entire Christmas season watching Christmas movies, from the classics like Miracle on 34th Street and It's a Wonderful Life to the junk they put on Hallmark and Lifetime. Now that we have kids, they've been roped in as well, and thankfully there are a few family-friendly Xmas flicks that actually deliver for adults too. Like Elf, and Home Alone. But mostly Die Hard.
Home Alone doesn't NEED to take place over Christmas (imagine if Kevin got left alone on July 4th, and had to torture the burglars with fireworks? CALL MY AGENT!) , but it's nice that it does, if only because it breaks up the sentimental stuff we watch in December with a fun movie about trying to murder people.
Home Alone has a lot of fans. it was an enormous hit in the 90s, and there have been countless articles and conspiracy theories about it, from speculation on where the McAllisters get their money to why the cops wouldn't just go over to the house and bring Kevin in. But articles are nothing. One guy made sculptures of the Wet Bandits, and their tiny tormentor, in action!
Kevin Urrutia-O'Riley posted pics of his Home Alone sculptures to Reddit stunning the community with how realistic they are.
My wife and I sculpted the Wet Bandits and Kevin McCallister from Home Alone. from r/pics
He explained how he made them: "I digitally sculpted the faces and printed them out of resin. I then made the heads with a combo of construction foam, wood filler and Bondo attached to Styrofoam. I painted them using an airbrush. The hair are wigs and the facial hair is worsted wool."
And he didn't stop at the sculptures either. He printed a Michael Jordan cut-out for one window and recreated the gangster movie scene in another. He created an Instagram account – TheFrenchCallMeLesIncompetents – to showcase his work.
View this post on Instagram
One can't help but be impressed by the craftmanship, and level of detail, that Urrutia-O'Riley put into what amounts to elaborate Christmas decorations. One also can't help but be impressed that his wife let him do all of this to her house. But she did, and we are all better off for having witnessed it.
Now I have to make sure my wife never sees it, lest she adds a new tradition to our Christmas season!