How to Build a DIY Fire Pit for Grilling, Socializing, Destroying Evidence, Etc.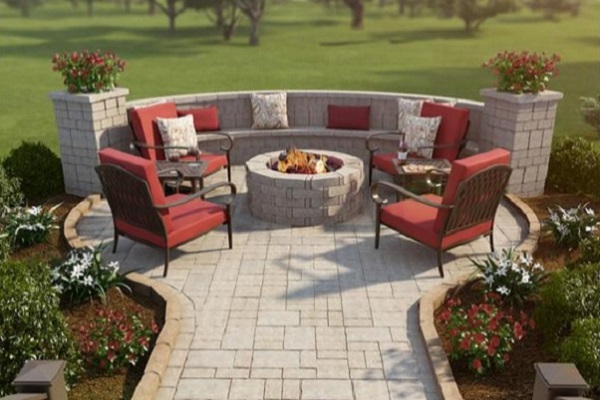 When you seem to have a bit of free time on your hands — which, unfortunately, is more the norm these days — we're guessing your significant other has a list of things for you to do. (You must spend your free time productively, after all.) Some people call it the honey-do list. We call it something else that starts with an F followed by numerous asterisks.
The worst part is, once you think you've finished the list, you are told you're only through Volume 1. You're never told just how many volumes there are, but, then again, you probably don't want to know. It's too depressing.
But with our years of wisdom in these matters, we have come up with an idea. When she starts to pull out the list, act as if you've suddenly had a brilliant idea. Tell her you noticed on one of her HGTV shows how great a house looks when it has a backyard DIY fire pit. (Don't try to give too many specifics about the show, or you'll be busted for sure.)
Then announce that you'll be taking on some DIY projects by building a family fire pit in the yard— then head out the back door. The f***ing honey-do list goes back in its secret hiding place, and you'll be working on a cool project. #win-win
If she starts to object, remind her how many fun times you can have with a fire pit, such as a backyard family camping trip … making s'mores with the kids … romantically cuddling on a cool autumn night while "enjoying" a wine tasting … destroying evidence before that IRS audit starts (did we say that?). So many possibilities.
When building a fire pit, it can be done within several hours, once you have the materials. But if you want to make sure it drags out for several days or weeks, we won't judge.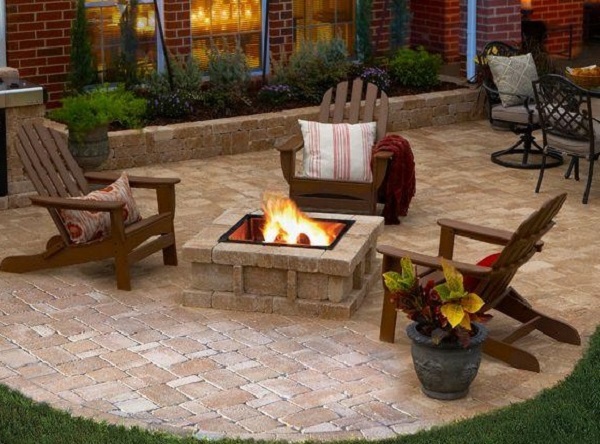 How to Build a Backyard Fire Pit
1-Check Your Regulations
Before starting, it's possible that your local regulations or homeowner's association have some rules about constructing fire pits. You will want to check these rules before starting, or you may have to tear down the fire pit later.
For a those who prefer to watch someone build the fire pit, instead of just reading about it, Home Depot's fire pit building video is a good place to start.
2-Find a Spot
The ideal DIY fire pit will measure three to four feet in diameter (from outer edge to outer edge). You don't want it to be too close to any dead leaves, trees with low hanging branches, or other combustible materials. And, no matter how ugly your neighbor's new wood fence is, don't place your fire pit too close to it with the hope that a stray ember happens to land on it. We hope it goes without saying that it can't be too close to your fence either— or to your house, shed, garage, or other structure.
Pick a relatively flat piece of ground. You don't need to go so far as to test the spot with a level, but the flatter the area, the better.
Some people choose to build it over an existing brick patio, which greatly simplifies the construction process (and eliminates a couple of the following steps, of course).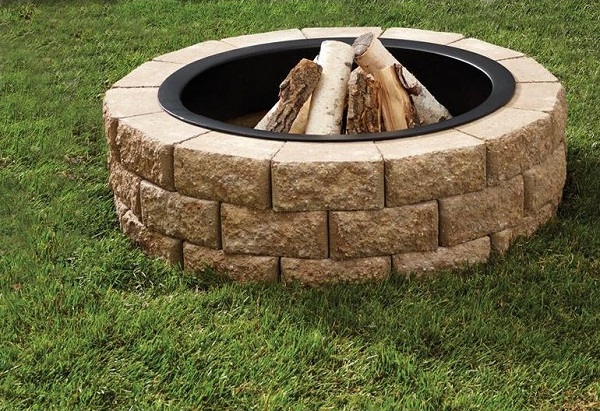 3-Decide on Shape and Color
When building a fire pit, the two easiest shapes will be a circle or a square. Rectangular blocks work to make the square shape, while trapezoidal blocks work for a circular pit.
Then purchase the blocks you need for the pit. Don't worry too much about exact measurements, as you can use spacer blocks to make up the difference if the measurement of the primary blocks come up a bit short. (You may have to cut some of the spacer blocks.)
This is also a good time to discuss color. There are a lot of choices. Find a picture of a fire pit that's wife-approved and go with that color. There are grays, tans, reds and a whole bunch of other ones.
4-Prepare the Ground
The total diameter should be 45 inches. Use spray paint to mark it so there are no giant mistakes later.
Now you need an actual pit. Dig the pit shape about 6 inches deep. You should dig the hole several inches wider than you are planning for the measurement of the pit.
Pack the hole with gravel. Pick a fine type of gravel that will pack tightly into the hole. Use a hand tamper to pack it. Dampen the gravel a few times as you're in the process of tamping it down to ensure you will compact it as tightly as possible.
(This is a step you should skip if putting the fire pit on an existing patio. We can't emphasize this enough: Do not take a jackhammer to your patio.)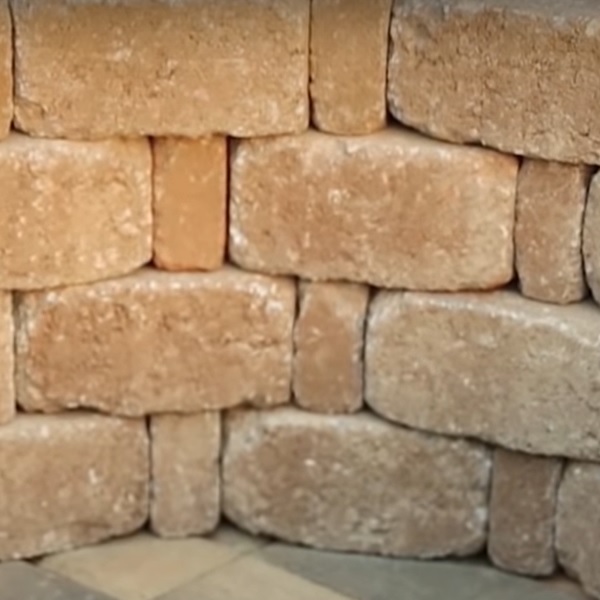 5-Lay Out the Blocks
Place the first layer of blocks on the ground. If you're making a square pit, start at the corners with large blocks. As you move along the edges, you may need to add spacer blocks occasionally. (If you want to be fancy, add the spacers in a regular manner, so it looks symmetrical.)
For a circular DIY fire pit, the math gets a little tricky. (In other words, we don't want to do it here and show off what we've forgotten from sixth grade.) As you lay out the trapezoidal blocks, you'll need spacers (smaller blocks) to achieve the overall curve.
You will want to use a level here. Make sure the first layer is level. Add leveling sand underneath the blocks in the first layer as needed to straighten things out.
6-Create the Wall
Once the first layer is level, you can start adding the second layer. If you used spacer blocks, stagger their location in the second layer, so the spacers are not sitting on top of each other. Additionally, don't allow the seams between layers of blocks to line up.
It's recommended to use a construction adhesive to adhere the layers together. This is the safest idea, reducing the chance of the layers collapsing if your kid crashes his or her bike into the DIY fire pit. Before you stack the second layer, use a good bead of adhesive atop the first layer, and then add the next layer of stones. Just as importantly, make sure the layers are level.
If you're building the fire pit over an existing patio, you should adhere the first layer to the patio.
Ultimately, you'll end up with a wall that's three to five layers high (or 16 to 32 inches).
For easier cleaning, you may want to place a fire pit bowl inside the walls that hold the fire (especially if you're on top of a patio surface). But you also can start the fires directly on top of the gravel inside the walls if it's directly on the dirt.
Best Products for a DIY Fire Pit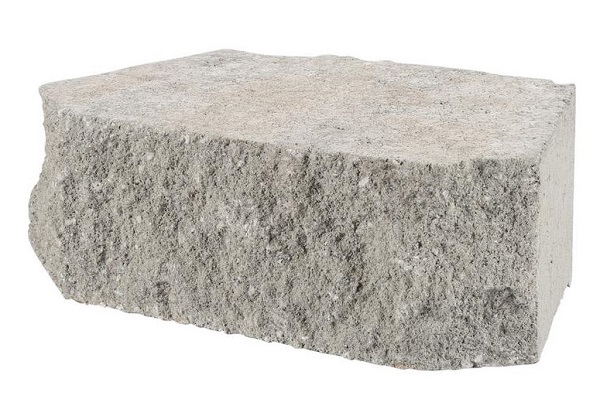 These trapezoidal blocks work nicely when you want a circular fire pit. Each measures 4 inches high and 11.75 inches on the long side. And, yes, each one is heavier than sh*t.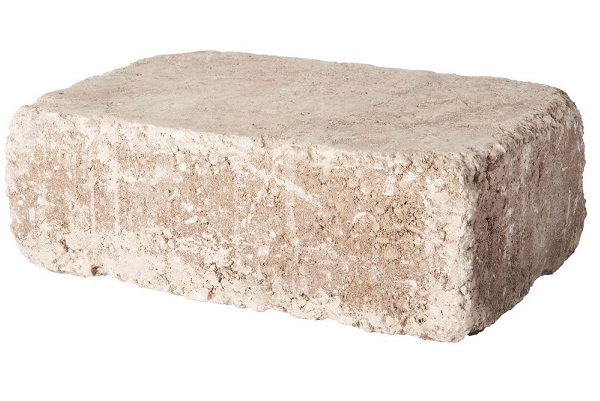 If you want an easier math problem in calculating the size when figuring out how to build a fire pit, stick with rectangular blocks and a square fire pit. Each of these rectangular blocks measures 3.5 inches in height and 10.5 inches in length.

This adhesive is perfect for building a fire pit, as it's made for use on masonry, metal, wood, and other materials. It's also messy, so keep the kids the hell away. (A kid loves nothing more than a fully loaded caulking gun.)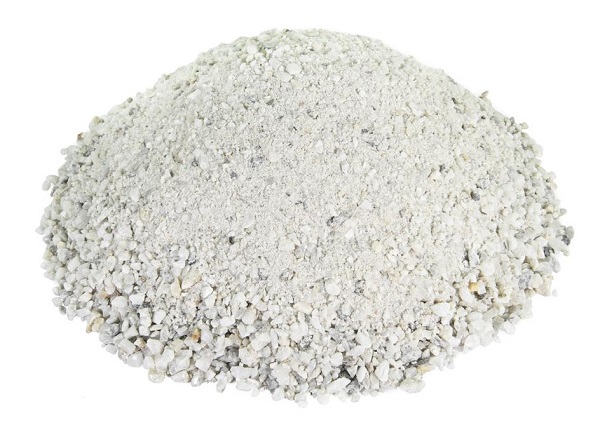 Because crushed rock like this is expensive, you can use this material in the upper one-third of the DIY fire pit and pea gravel in the lower two-thirds to save a bit of money.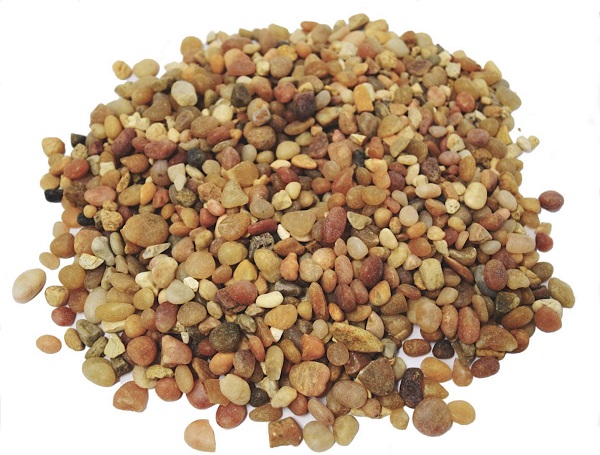 If you will be using a fire pit bowl in your construction, you could save some money by using this pea gravel in the entirety of the base of the fire pit.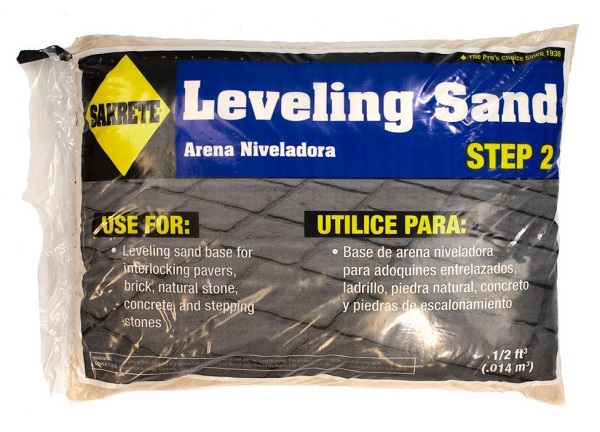 Sure, you could borrow some sand from the kids' sandbox to level out the first layer of your DIY fire pit. But, first, it's not official leveling sand, so it won't work as well. And, second, do you really want the petrified cat sh*t that always seems to be in the sandbox underneath your fire pit?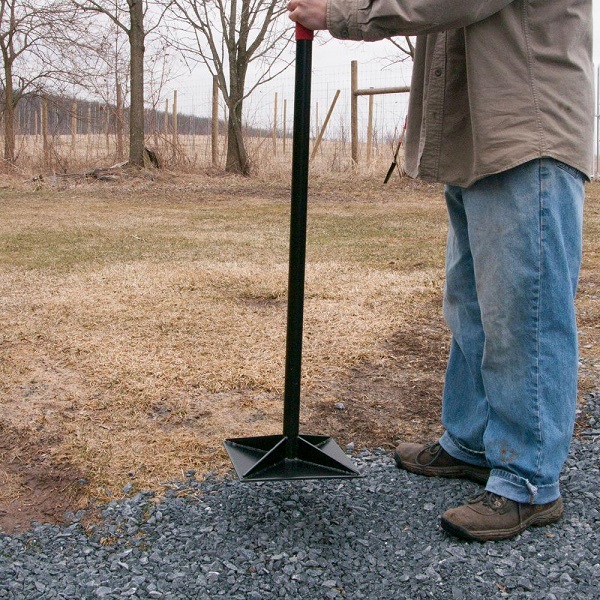 Repeat after us: The tamper is only made for use on compacted dirt or gravel. It is not made to squish the dog sh*t in the yard instead of picking it up with a scooper. Trust us: Squishing the sh*t into the ground does not make it disappear.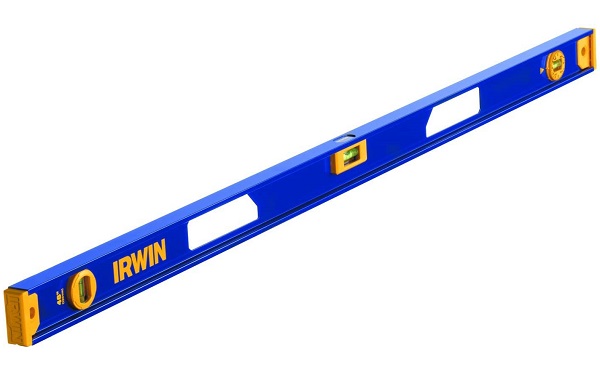 When you're wondering why you need a level when building a fire pit, you can use it to keep the layers of the fire pit properly aligned. Plus, using a level — a big one — makes it look like you know what the hell you're doing on any construction project.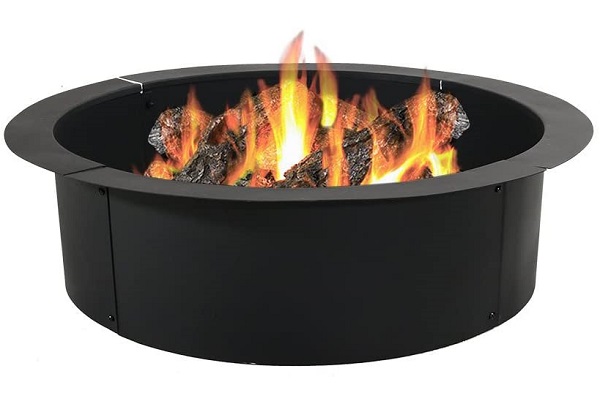 If you are going to want to use an insert in your DIY fire pit, you have to make sure the dimensions of the inner edge of the pit blocks match the size of the insert you want to use, so the lip of the insert rests on the blocks.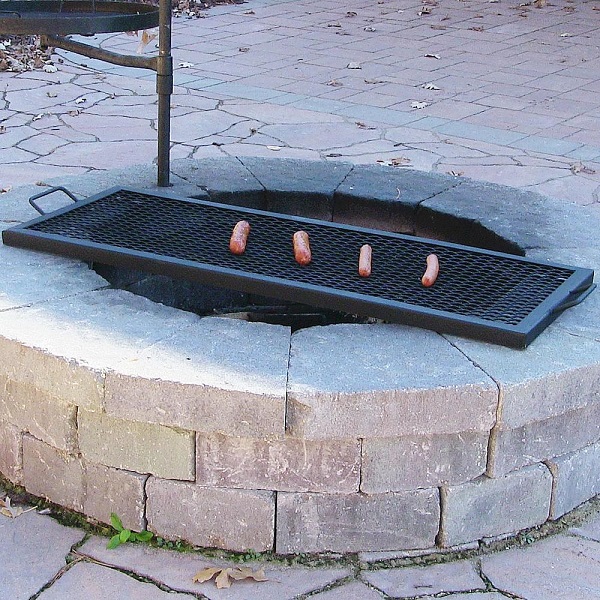 To do some actual grilling after building a fire pit, rather than jamming your food on a stick, you'll need a steel grate.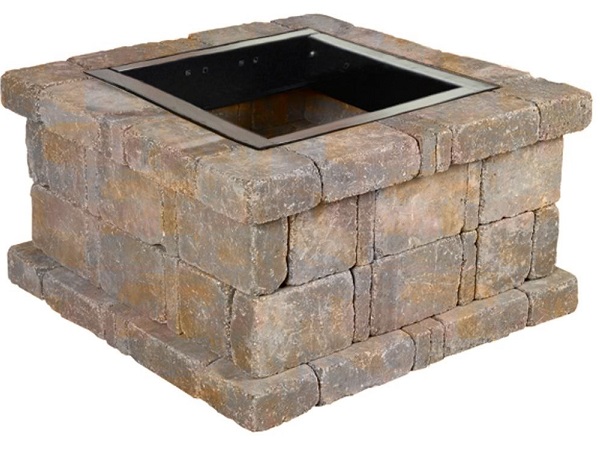 Maybe you originally wanted to know how to build a fire pit from scratch. Now, though, you're not so sure. Can you calculate exactly what you will even need to build one?
This kit looks great, measuring 38.5 inches on all four sides with 21 inches of height. You will pay a little extra for this unit versus a DIY fire pit where you assemble the parts yourself, but having all of the parts ready-made for you in a kit may be worth it.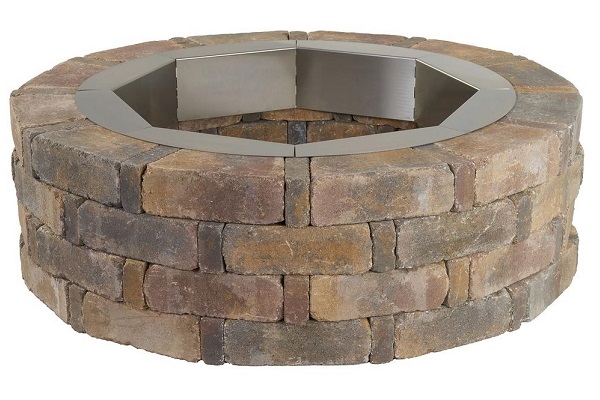 For building a fire pit that's round, having a kit may be the way to go. Calculating the exact amount of items you need on your own can be a challenge.
You will pay more for this kit than for the individual pieces. However, you may save almost as much on gas for the car from not having to make extra trips to the hardware store to pick up items you forgot.
This DIY fire pit measures 46 inches in diameter and 14 inches in height.
Although we only recommend picks we really love, we may earn a commission on purchases made through links from our site.
(All fire pit photos from Home Depot)