How to Install Laminate Flooring…and Look Like a DIY Genius While You Do It
When it's time to install flooring at your home, we're guessing your wife may have an idea or two (or 20). She will want something that looks great, has plenty of durability, is water-resistant, and is easy to clean.
As a dad who will be doing this as a DIY project, you also will want a type of flooring that fills all those needs … while being easy to install. When the floor looks great and is easy to install, you're going to be one of those dads who looks like a genius with a minimal amount of work. (This is information you should keep to yourself; geniuses never show how the sauce is made, even if they mix metaphors occasionally.)
Laminate floats above the subfloor, as it does not need glue or mortar-like other types of flooring. Laminate is available in planks and tiles that snap together. It's not as easy as helping your 2-year-old assemble a 12-piece jigsaw puzzle, but it's close. A laminate floor typically looks like hardwood (or occasionally stone), so it will create a stylish finish.
As an added bonus, laminate is not expensive, at least compared to hardwood or slate flooring.
When you're wondering how to install laminate flooring, it will depend on the style of laminate you select. Laminate floors typically are pretty easy to install, but some models are even easier than others. (Again, keep this information to yourself.)
Installing laminate floor isn't as cool of a DIY project as making a smoke breathing Godzilla Christmas tree or making a virtual Splash Mountain ride, but we're sure your kids will forgive you this time … especially after your wife tells them to because she really wants her damn new floors.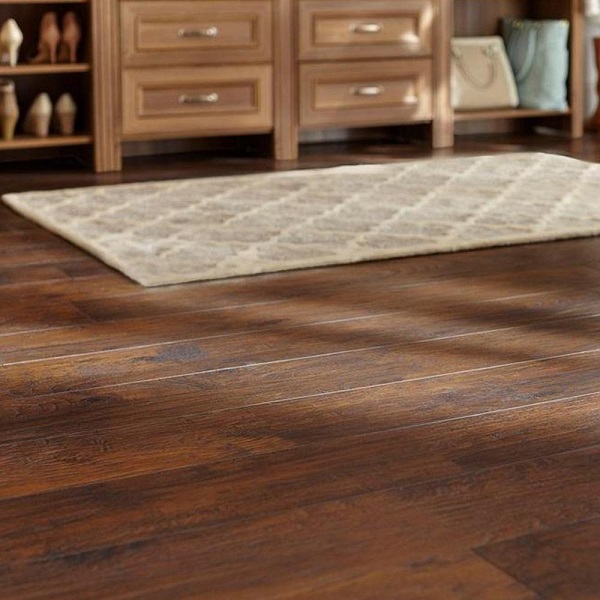 How to Install Laminate Flooring
1-Pick the Flooring You Want
Beyond picking the faux wood or faux stone style that you want in your laminate, you will need to select the format you want to use.
Snap-together planks are common. They have dimensions like real wood planks, so they're easy to handle.
Even easier are laminate tiles. These are square-shaped, connecting through a hidden tab and loop system on the bottom. Because of the shape, they don't look quite as realistic as planks, but they're so f***ing easy to install, you may not care.
If you'd like to see how easy the laminate planks are to install, check out this how to install laminate flooring video from Home Depot. Or if you're more interested in the square tile style, check out a how to install laminate floor video from Greatmats.
2-Measure the Area
Now for the sh*tty step. There will be math. Apologies.
Measure the space that you need to cover, length, and width. Multiply the two, and you'll have the square footage. Any laminate plank or tile product you're considering should tell you how many square feet it will cover per case.
Always purchase 10% to 15% more square footage than you have measured. We're not saying you're going to mis-cut a piece or six, but it never hurts to have a little extra on hand, just in case.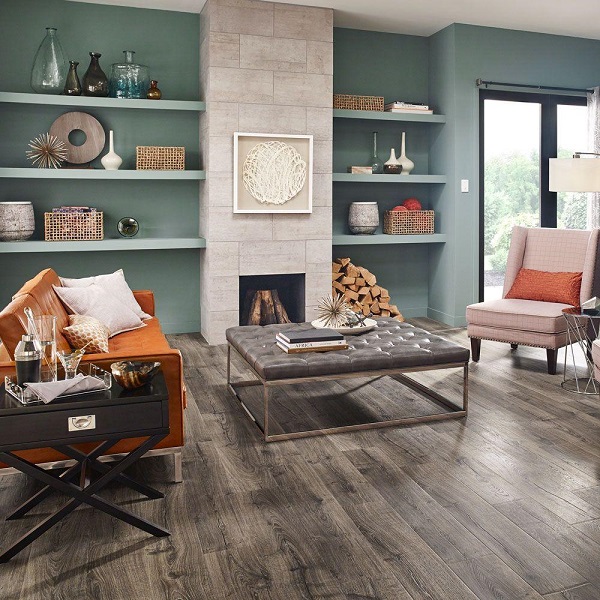 3-Prepare the Area
When wondering how to lay laminate flooring correctly, you should remove all the baseboards and quarter round molding (trim) in the room. Do this carefully, as you will likely reuse most of the pieces.
To work around door jambs and molding at the doorways, you may want to cut the door molding with a jamb saw at the same height as the laminate. Then the laminate can slide underneath, rather than trying to cut the laminate to fit around the door molding's odd shape.
If there is carpet in the room, it will have to come up, along with any glue or tack boards or staples. (Just a heads up: This often is a giant pain in the ass. Why the person who installed your carpeting decided to use 17 gallons of glue to hold it down will always be a mystery, but you get to suffer because of it.)
Once you're down to the cement or hardwood floor, look for holes or other damage. You may need a patching compound. The subfloor doesn't have to be perfectly level, but you don't want major flaws in it. Sweep the subfloor to remove as many stray particles as possible.
Then place the cases of laminate in the room for at least 24 hours. This allows them to adjust to the humidity and temperature of the room. (And if it's that room in your house that your wife is always complaining is too cold, you may want to wait 48 hours.)
4-Install Underlayment
Some laminate has an underlayment attached to the backside, which serves as a vapor barrier. Tiles may have a plastic base that lifts the laminate off the subfloor, allowing airflow underneath in an environment with quite a bit of moisture.
Otherwise, you can purchase your own roll of underlayment to place down before installing the laminate floor on top.
Don't glue down the underlayment. It can just lay on the subfloor or you can use a little bit of vinyl tape. (The next person who tears up this floor will give you silent thanks that you did not use glue.)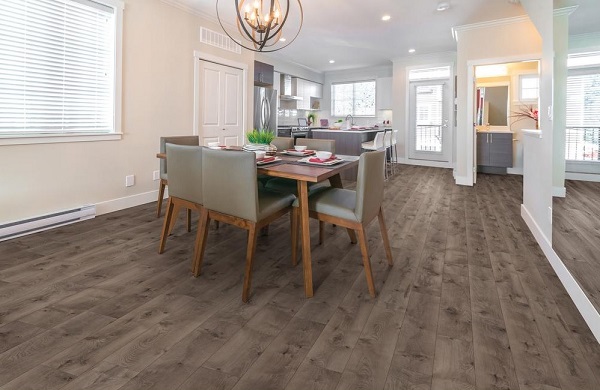 5-Cut the First and Last Rows
OK, more math. Sorry.
You don't want a full-width plank or tile along the first wall, only to end up needing a plank an inch wide on the final wall. So figure out how many rows of planks you'll need by dividing the total width of the room by the width of the planks or tiles. (Just a heads up, the manufacturers of these planks nearly always give them non-standard widths that are tough to calculate, like 7-2/3 inches or 8-1/16 inches. Sigh.)
Figure out how to split the difference between the first and last rows, so the planks look normal. For example, let's say the room is 98 inches wide, and the planks are 8 inches wide. You can make 11 full-width rows in the middle of the room for 88 inches. That leaves 10 inches remaining for the first and last rows. Split the difference, and cut the planks for the first and last rows at 5 inches wide. (Dear laminate flooring manufacturers: See how much easier the math is without fractions?)
Use a circular hand saw or a table saw to cut the planks. You can cut some tiles with a sharp utility knife.
6-Install the Floor
Finally, it's time to install the floor. Place the first row along the wall, popping the tiles or planks together as per the instructions for your particular model.
Leave a gap of 1/4 to 3/8 inches between the edge of the floor and the wall, so the laminate has space to expand with changes in heat and humidity. (You can purchase spacers to help with this process.) Now, if you live in an older home, chances are roughly 0% that the wall will be straight. So do your best to leave some sort of tiny gap between the floor and wall for expansion.
When you reach the end of the room, you'll almost certainly have to cut one of the planks or tiles length-wise. Take the piece that you cut off from the first row and use it to start the second row. (Always start each row along the same wall.)
Continue working across the room, popping the tiles in place. Take care that the seams on the vertical ends of the planks (the short end) do not line up closely from row to row. The vertical seams should be staggered so they're at least 6 inches apart. You may have to cut the first plank in the row a second time to stagger the seams.
Replace the baseboard and the quarter round molding you removed earlier. (If you broke it earlier, it was probably time to buy some new pieces anyway.)
Best Products for How to Lay Laminate Flooring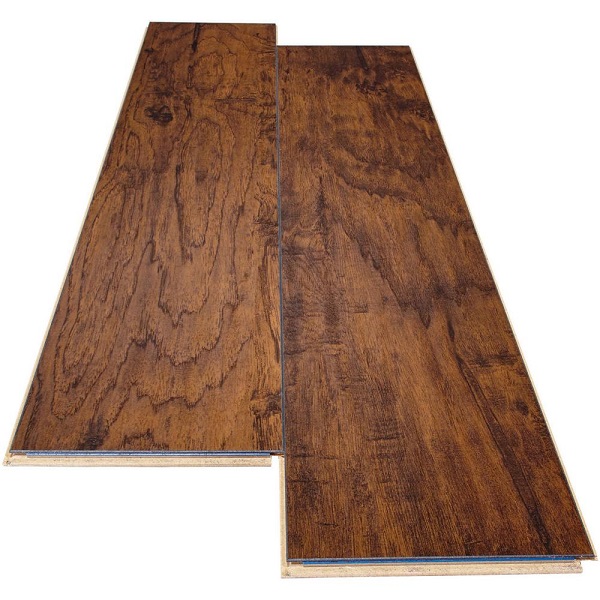 This style of laminate plank costs about 89 cents per square foot of coverage, so it's extremely affordable. It also has multiple faux wood stain colors available. (And hand-scraped means looks worn in, vintage, in a good way. We know you're asking that right now, but trust us, she likes this.)
It's easy to install and looks great, but it does not give you an attached underlayment.
Buy for $22 per case on Home Depot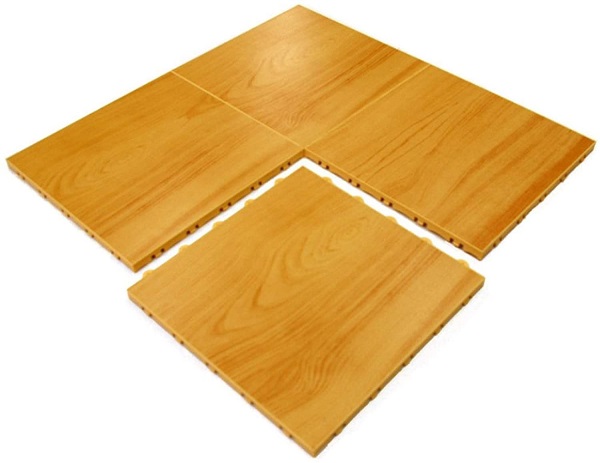 You'll be able to pick from a few different stain colors with Max Tile, and it delivers a highly durable surface that will stand up to kids and pets.
These laminate tiles are ideal in a basement that often has moisture seepage, as the tiles raise slightly away from the floor, allowing air to flow underneath them. You won't need an underlayment.
Buy for $187 per case on Amazon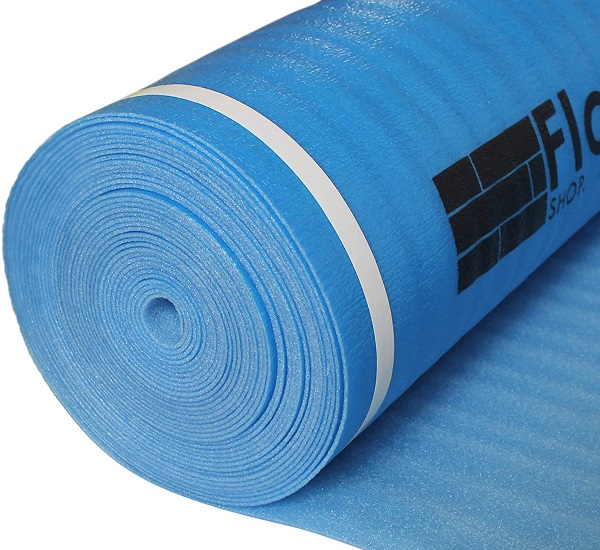 This roll of laminate flooring underlayment gives you a good value, as it also serves as a vapor barrier. This roll is 200 sq ft, so you'll likely need multiple rolls.
Fair warning: If you have little kids in the house, they may want you to stop after putting down the underlayment, saying they love the pretty blue floor.
Don't let a severe crack or hole in the floor ruin your laminate flooring installation. Patch any holes, give this about 8 hours to dry, and you'll be ready to begin laying out the floor.
Hopefully, you won't fix the subfloor so perfectly that you no longer want to install the laminate.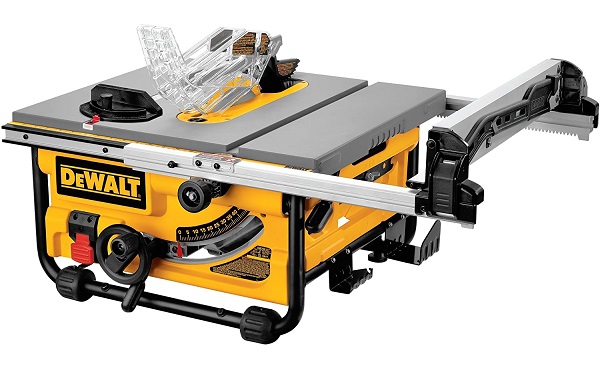 It may be overkill to purchase a table saw just to trim enough laminate for one room, but if you have a few other home improvement jobs that can make use of this table saw, it'll give you a good level of performance. Plus, having a table saw in your collection of power tools is just damn cool.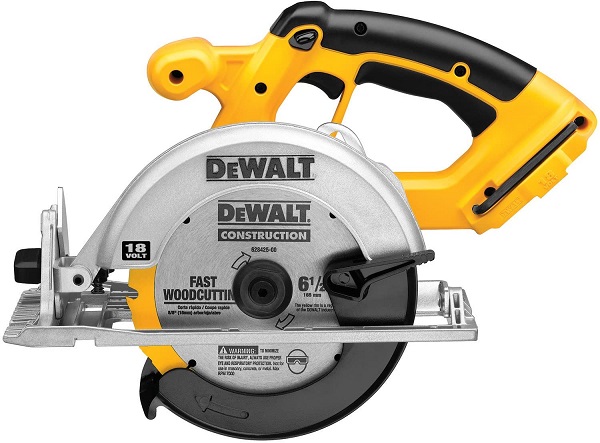 It's not a table saw, but it still works well for cutting your laminate flooring planks. It's smaller and easier to maneuver (and store) if this is the only DIY you're going to get to this year. Wear safety goggles, as it will kick up a lot of dust and shards.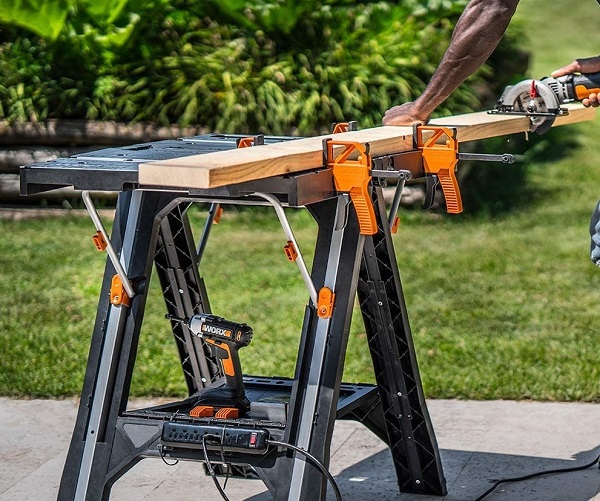 Every dad can use a sturdy work table when laying laminate flooring or for other projects. This WORX table makes it easy to clamp the pieces securely as you're cutting them. And it folds down to a small size for storage, which your wife will love … until the next honey-do list project is ready to start.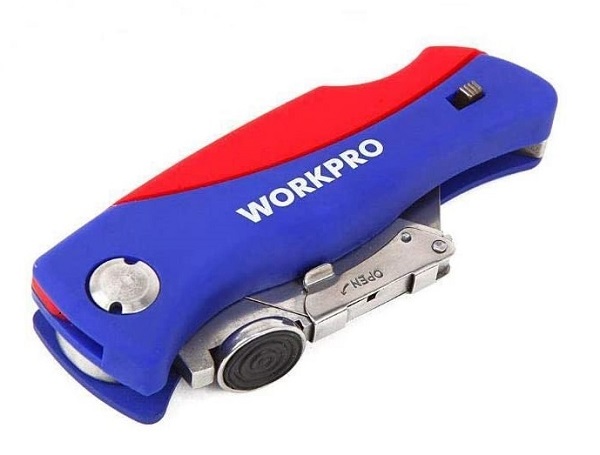 With extremely thin laminate planks or tiles, you can use the utility knife and a straight edge to create a precise cut. And because it's a folding knife, it's a lot safer to have around the house. You just know the kids are going to try to grab it.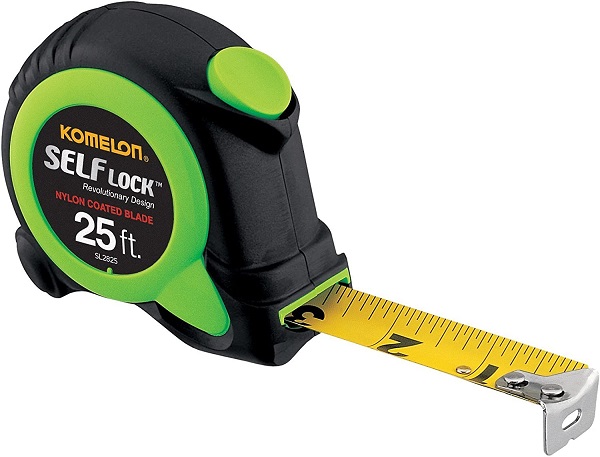 To figure out how to install laminate flooring correctly, you will need to do math, and you will need to take measurements. Ugh. Maybe your 8-year-old could help you with some new math.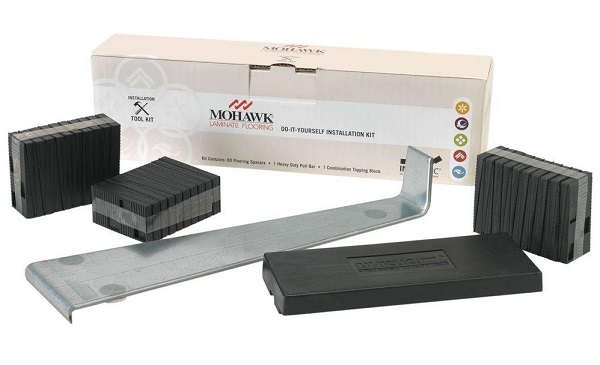 Sure, you could just eyeball the expansion gap you should have with your install laminate floor project. Or you could purchase this installation kit with its wall spacers and tapping tool and do it correctly. Your choice, but it does make the project a little bit easier.
Although we only recommend picks we really love, we may earn a commission on purchases made through links from our site.
(All finished flooring photos from Home Depot)