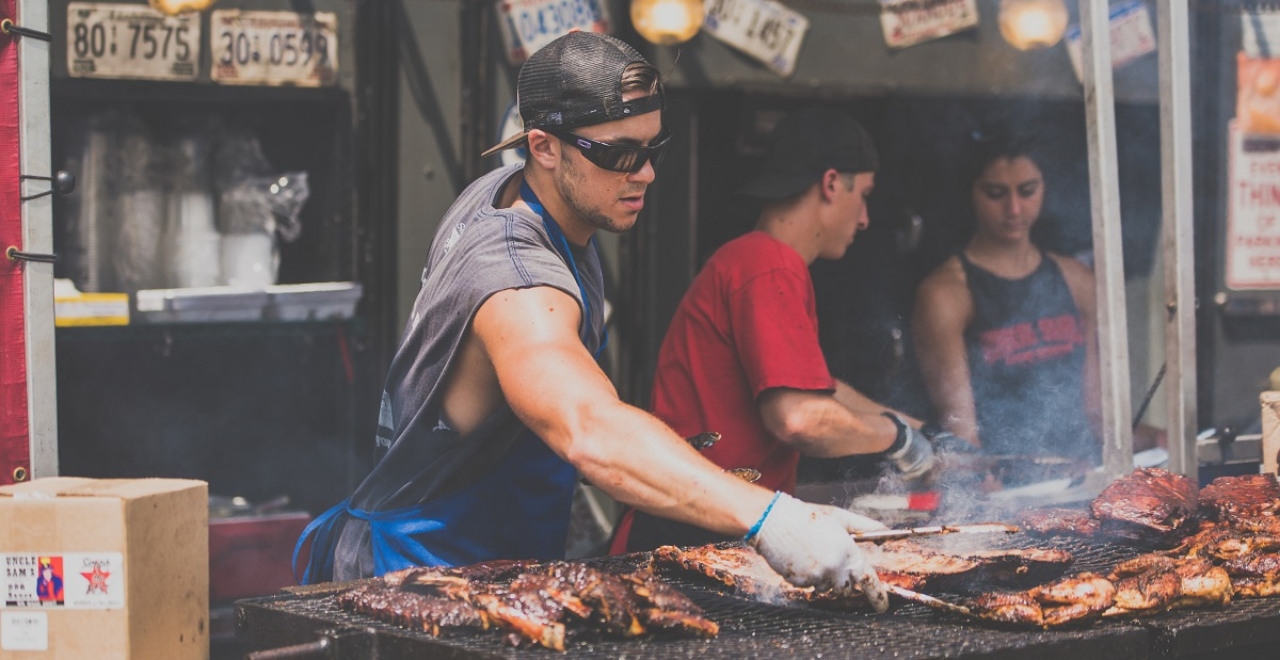 Is there a food that is more satisfying than some decent BBQ ribs? The entire process is enjoyable, from going to the grocery or the butcher and picking out that perfect rack to hearing the sizzle when you toss 'em on the grill to get those perfect, restaurant-quality grill marks. Plus, you know, that shit's scrumptious, too. Less delicious? Eating ribs the next day. Are you sitting there saying to yourself, "There's just not a good way to reheat them"?
Oh, but friends, there are actually some decent ways to reheat ribs.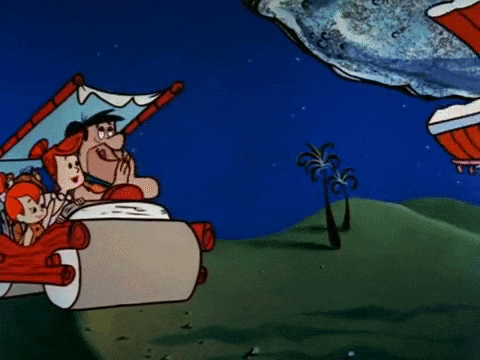 The Less Controversial Ribs
1. Grab A Pyrex Dish
That's the super breakable-looking square or rectangle, oven-safe dish with the clear glass lid. Your partner's Pyrex dishes probably look exactly like your mom's dishes. They're old, heavy, and shatter if dropped. But, they're also perfect for literally anything. Especially heating ribs.
2. Place Your Ribs Curved Side Up
In other words, make a hill with the rack. There should be a tunnel under them formed by the curve of the rack and the bottom of the dish.
3. Add Water
But not too much! There's no exact measurements here because it's based largely on the size of your dish and the number of ribs you're reheating. You really don't even need enough to fill the bottom of the dish. Think of the water like a small river or canal going under that rib tunnel.
4. Wrap In Foil
Make a couple of loops around the dish in both directions to seal it up tight. Use enough that the keeper of the foil will yell at you later.
5. Pop 'Em In The Oven
Low and slow is key here. The idea is to build up steam under the foil so that, as you heat them, they don't lose moisture. Think 250 degrees for 20 to 30 minutes, but time may vary depending on your oven and how many ribs you're reheating.
Grill Them Again
If you don't believe ribs should ever be inside an oven and you're more of a self-dubbed grill master, then you'll be happy to know you can certainly reheat day-old ribs on the grill. All you'll need to do is:
1. Heat your grill on high.
2. Add more sauce to your room-temperature ribs and wrap in foil as your grill heats up.
3. Lower the heat to a medium before adding the wrapped ribs. Turn over a few minutes later.
4. The ribs are ready when the internal temperature reaches 165 Fahrenheit.
Steakhouse Style
Before you get your tighty whities in a twist, know this: Any time you've ever gotten ribs from an Outback or T.G.I. Friday's, they've been served to you almost exactly like this.
Note: The night before, when you're putting away leftovers, wrap your ribs in plastic wrap to seal in the moisture.
1. Follow Steps 1-3 Above
Alright. In restaurants, they don't typically have Pyrex dishes. We'd modified it slightly to accommodate a home kitchen.
2. Wrap in Saran Wrap
This is the controversial part. We know you hate plastic wrap. Fancy chefs will tell you this is an abomination. But a line cook at any of your favorite rib places will tell you this is exactly the right move. As a matter of fact, when your giant platter of ribs comes to your table at a restaurant, we guarantee that they've just been unwrapped from plastic wrap.
3. Microwave
Seriously. 30-120 seconds is all it takes, depending on the microwave and amount of ribs. It's so much faster than the oven and just as effective. The key is the plastic wrap and water, which create a nice little sauna-type situation for your ribs.
Optional: Coat With Fresh Sauce And Add New Grill Lines
Don't believe us? Try these methods with your next leftover rack of ribs and let us know if there's a difference.
The Best Quotes About BBQ
"My best friend is the one who brings out the best barbecue." — Henry Ford
"There are three great friends: an old wife, an old dog, and ready barbecue." — Benjamin Franklin
"No one has friends over to microwave!" — Unknown
"If summer had one defining scent, it'd definitely be the smell of barbecue." — Katie Lee
"Barbecue may not be the road to world peace, but it's a start." — Anthony Bourdain
"Southern barbecue is the closest thing we have in the U.S. to Europe's wines or cheeses; drive a hundred miles and the barbecue changes." — John Shelton Reed
"All of the people took it up and sung it over and over until it was wrung dry, and no further innovations of tone and tempo were conceivable. Then they hushed and ate barbecue." — Zora Neale Hurston
"The first thing I did was eat barbecue. I have always found that barbecue helps the human body work better. The cholesterol lubricates the mental passages." — Sean Dietrich