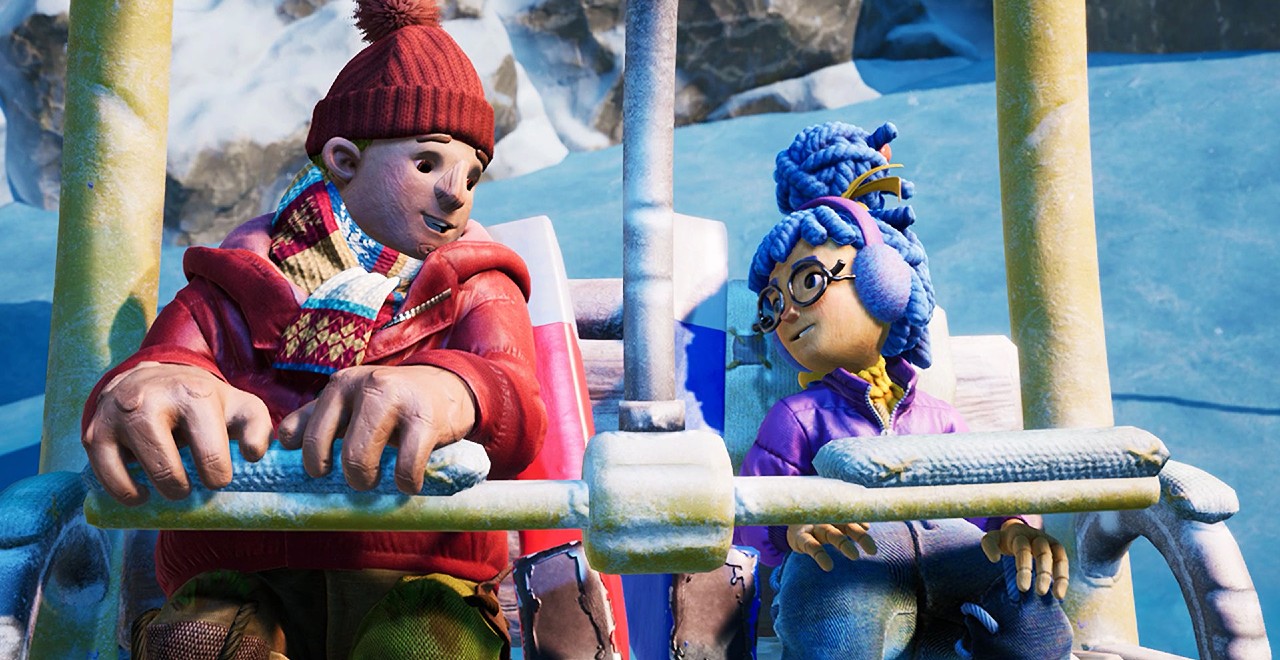 Credit: Electronic Arts/Hazelight Studios
The only video game my wife and I play together is World of Warcraft. I'll play pretty much anything, but she's very particular. Trying to convince her to play something different has always been a challenge… that is until a little game called 'It Takes Two' graced us with its presence.
If you haven't heard of it, It Takes Two is a breath of fresh air and one of the best co-op games you'll ever play. The story features some heavy themes, but it's also really funny, heartwarming, and feels real… even when you're being chased by giant microphones that act like snakes.
It Takes Two begins with Cody and May in the process of getting a divorce. They can't get along like they used to and unfortunately, they have to break the news to their daughter Rose. Rose acts like it's fine, but sneaks off to the tool shed. There, she brings out this "Book of Love" she found, written by Dr. Hakim, the "world-wide bestseller and famous expert on love". She pleads and cries on hand-made dolls that look like her parents, asking for them to stay together. Her tears fall onto the dolls and something magical happens. Cody and May fall asleep, only to reawaken as the dolls. Terrified, confused, and just wanting to get back into their real bodies, The Book of Love (which is now very much alive) explains that they have to fix their relationship to break the spell. This is where the fun begins.
As Cody and May, you make your way through different areas around your home. You'll climb the massive tree in the yard and even go through a giant toy castle that Cody built with his daughter. Working together is everything in this game, and trust me when I say that you'll be working together. It Takes Two is literally built from the ground up for co-op. Everything you do requires two players, making it impossible to beat this game by yourself. Each puzzle is cleverly designed and you'll be talking things out with your partner, constantly trying to figure things out.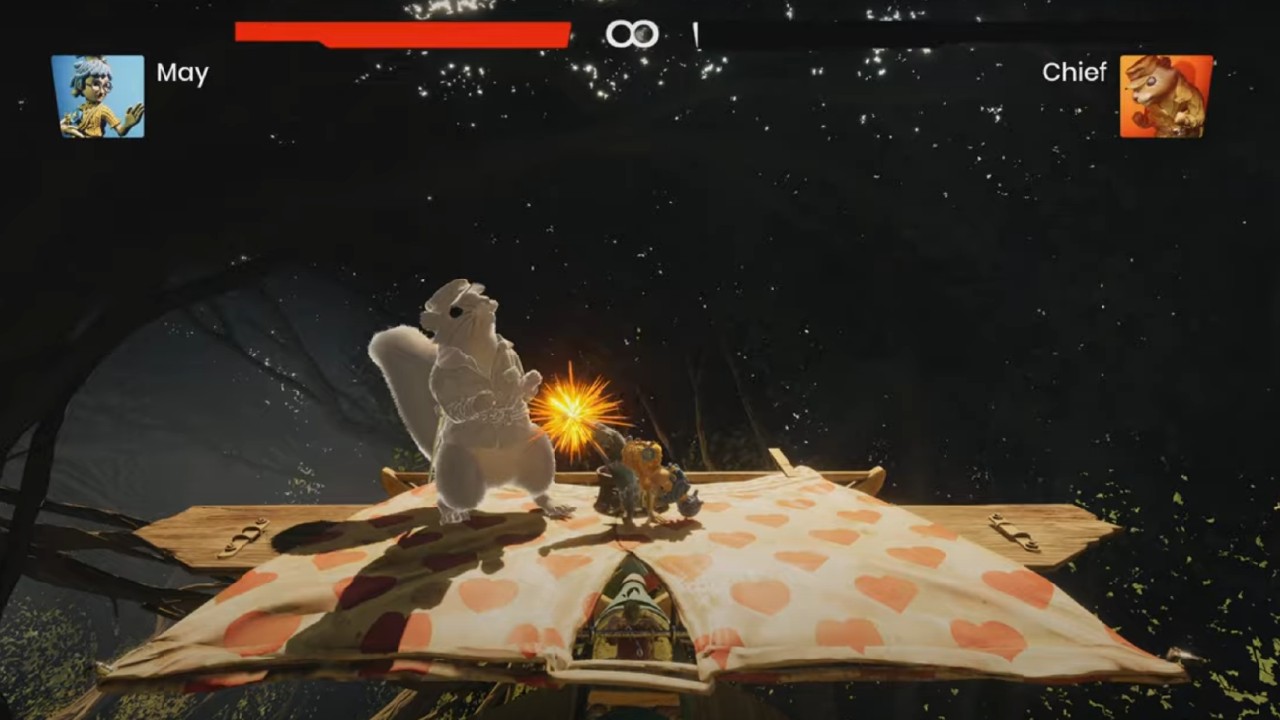 The variety of different gameplay and genres you'll come across is also pretty staggering. It Takes Two features platforming, fighting, flying, swimming, Diablo-style gameplay, and there's even a nod to Mario Kart's Rainbow Road. One minute you're riding on top of frogs across a pond, next, you'll be flying a plane made out of Cody's underpants while May has to battle a squirrel on top in a full-blown Mortal Kombat fight. Seriously, it's as ridiculous as it sounds, and it's one of the best things I've ever had to do in a video game. My wife and I couldn't stop laughing and I was so zoned out watching her fight the squirrel, I crashed the plane the first time it happened.
If you do happen to crash the plane as I did, the nice thing about It Takes Two is there are no "lives". If you happen to lose all your health, you just come back right away. If both of you fall at once though, you'll have to start from the previous checkpoint. The checkpoints are pretty frequent and this really helps take away some of the stress and frustration, allowing you to enjoy the gameplay and story.
The writing is fantastic throughout and the story isn't as cut and dry as you'd expect. It Takes Two deals with real situations and feelings, like losing interest in your favorite hobbies or the stress of raising a family and being happy. Even though Cody and May are working together, they still mention that once it's all over they'll be able to get divorced. You're rooting for them to stay together, but at the same time, maybe it's better if they separate? The game asks questions like this throughout, and even though you are traveling from one magical and crazy set piece to the next, it keeps you engaged with these characters. Trust me when I say you won't want to stop playing until you find out if they really do live happily ever after.
If you're looking for a new game and a fun co-op experience to play with your spouse or whoever you play games with, It Takes Two is the very best of the best.
It Takes Two is now available on PS4, PS5, Xbox One, Xbox Series X/S, & PC