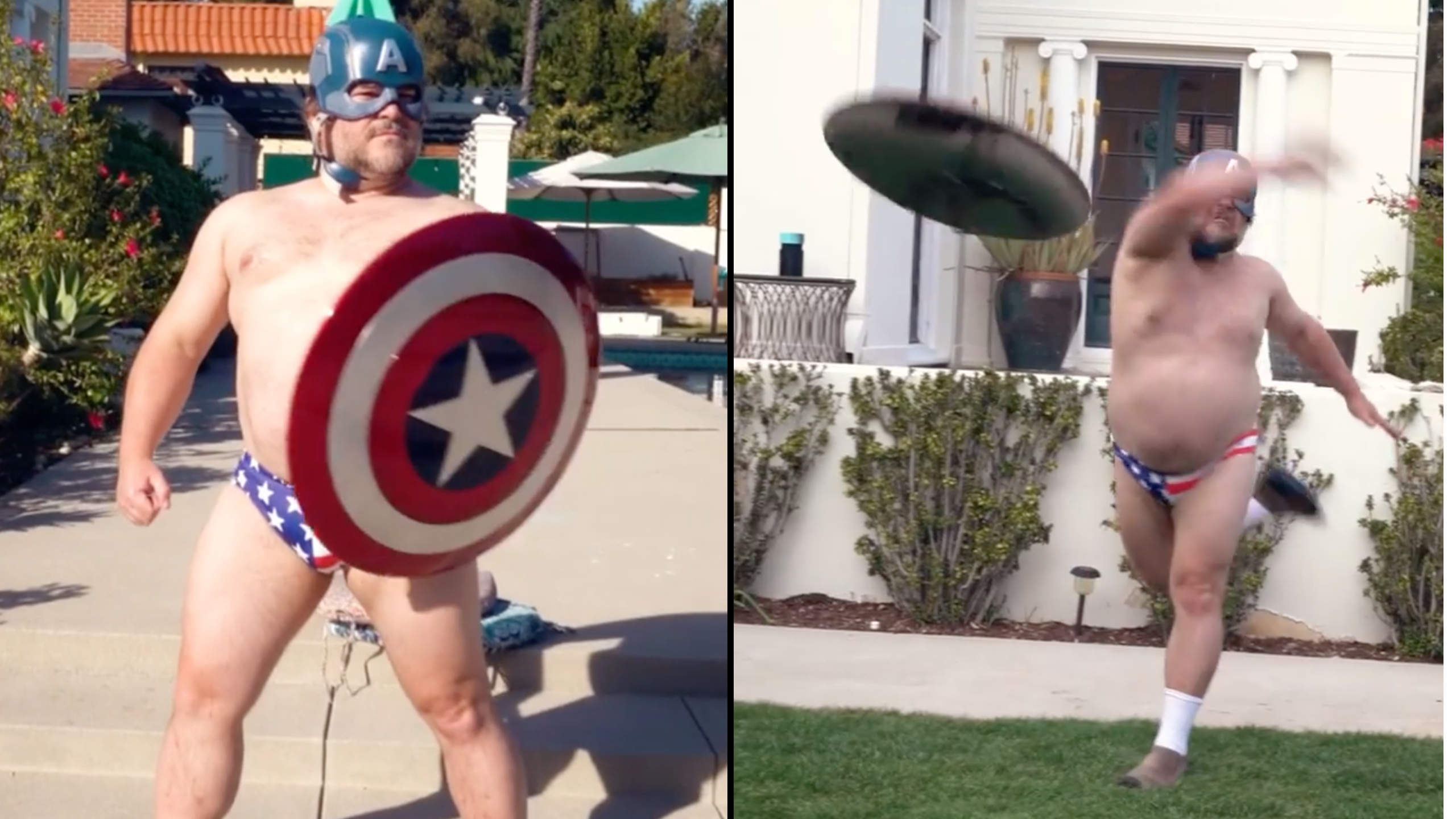 Credit: Instagram/JackBlack
It's been a huge month for Captain America, as we now have our first black Captain America after Anthony Mackie's Falcon picked up the shield at the end of "The Falcon and the Winter Soldier" miniseries. And now we have our first Jack Black Captain America, as the infamous actor picked up the shield in his latest Instagram Avengers series.
We've seen Jack Black as Spider-Man. We've seen him bouncing around as the God of Thunder. He got angry as The Hulk. And now, he is Captain America like you've never seen him before.
View this post on Instagram
This one is definitely a lot easier to pull off than The Hulk, as it requires much less makeup. We still get the minimal costume efforts as Black shows off the full dad bod, much like he did as Thor. We do get plenty of action as he's breaking down brick walls, juggling bricks, tossing the shield and even wielding Thor's hammer (a real spoiler if you haven't seen Endgame—after all, it's only been….two years). And plenty of big time actors are loving it, including Bob Saget, Colin Hanks, Kevin Bacon, Simon Pegg, and more.
Every time Black takes on a new Avenger, fans on Twitter, Tik Tok, and Instagram go CRAZY in dreaming up kickass roles for Black to take on in the real MCU. And as awesome as a Jack Black Marvel appearance would be, I still think we need to aim higher. Give him his own Avengers movie, where he plays ALL the main characters.
There's some precedent, like the Austin Powers movies where Mike Meyers plays all the fun roles.
At this point, it's not enough to have Jack Black popping up in the Marvel World. We need Marvel to pop up in the Jack Black world.