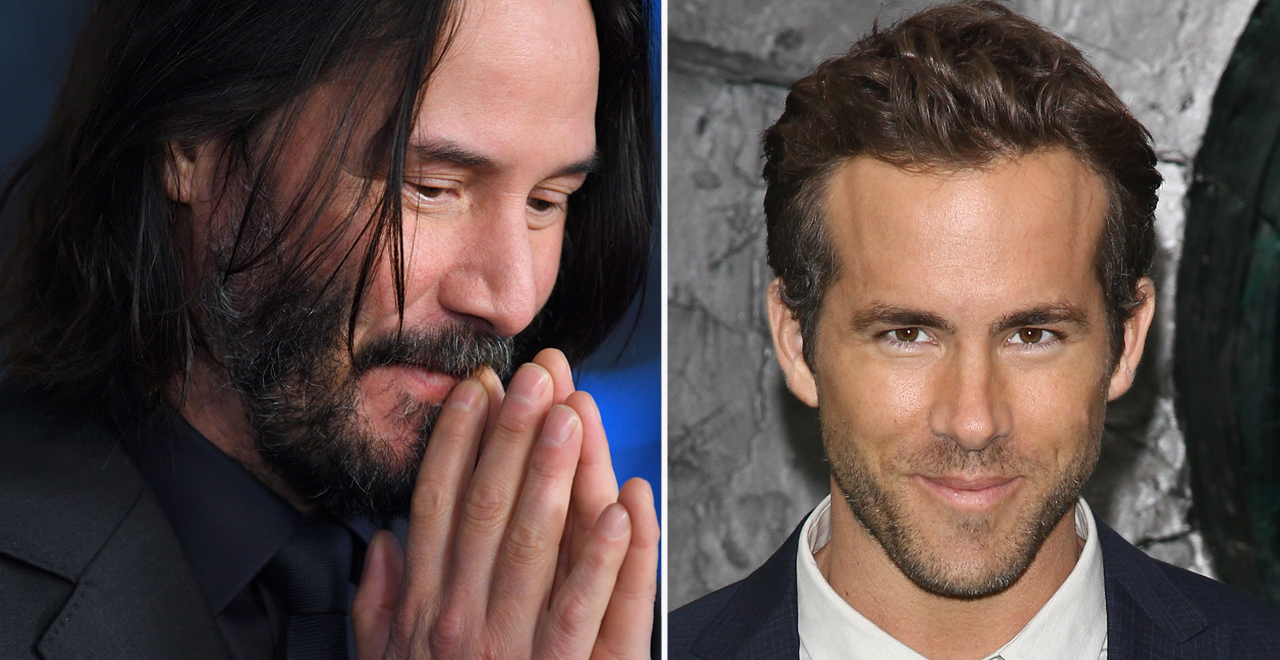 Credit: Getty/Karwai Tang/Andreas Rentz
Keanu Reeves has done just about everything.
He's starred in action movies and comedies, trilogies and reboots, comic book movies, and cartoons. He's currently filming two sequels back-to-back. About the only things he hasn't done are appear in a Star Wars movie and headline an MCU outing.
But that last one may be changing. And he may be bringing another all-around good-guy with him.
Kevin Feige has been angling to get Keanu into a Marvel movie for years, and if the rumors are true, he may be picking up the flaming skull where Nicolas Cage left it.
Rumor has it that the MCU wants Keanu for their Johnny Blaze, aka Ghost Rider, and that Ryan Reynolds may bring Deadpool along for the ride. (I hope he sits in the little sidecar!)
Nothing is final, but We Got This Covered has the scoop, and they've landed some good ones in the past. Keanu has no shortage of projects, from the next Bill and Ted's coming out in a few weeks, to the currently-filming Matrix 4, and the eventual John Wick sequels.
He hasn't played a superhero before unless you count Neo or Constantine, and adding him to their roster would be a big win for Marvel. As would looping Reynolds' Deadpool into the MCU's continuum, which definitely appears to be broadening as they prep to launch the first post-Thanos slate of films.
Or maybe Ghost Rider and Deadpool stand alone, together, in a series of R-rated buddy comedies. Honestly, I might prefer that!
Midnight Run with foul-mouthed superheroes? Sign me up!