Japan Builds 59-Foot Gundam Robot THAT CAN MOVE ON ITS OWN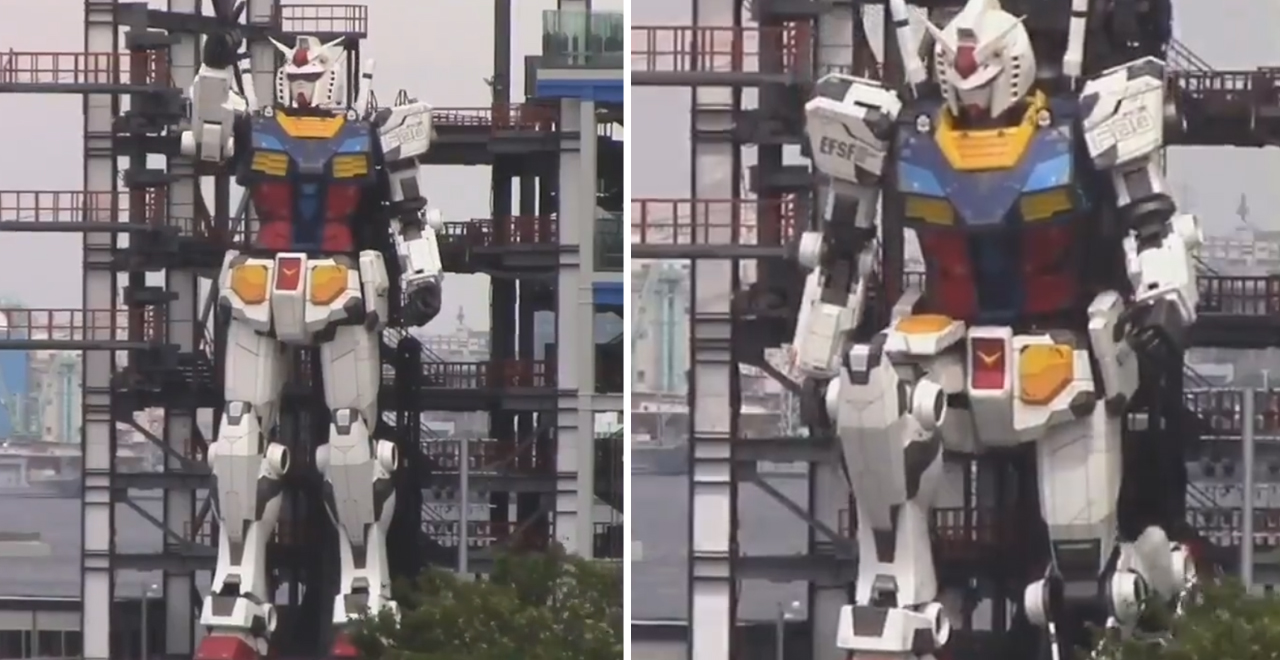 There is big news if you're a fan of either anime or giant robots capable of taking over the world and enslaving mankind. Engineers at the Gundam Factory in Japan have built a life-sized giant Gundam robot, built with a mechanical skeleton so it can move on its own.
If you're an anime fan, you're already aware of the booming popularity. And if you're a fan of robots, well, you know they're going to take over the world. Sure, they start by doing simple chores like mowing the lawn and cleaning your floors, but even after a self-driving car killed an autonomous robot, people still think it's a good idea to start building them this big.
Life-sized Gundam in Yokohama is now in testing mode.pic.twitter.com/51HVoraPb7

— Catsuka (@catsuka) September 21, 2020
If you're a numbers guy, the Yokohama Gundam is 59 feet tall and weighs 55,000 pounds. I'm not sure if I mentioned this but it can MOVE ON ITS OWN. For now, anime fans see the robot at the Gundam factory outside Tokyo. Soon, they will be able to see them stomping all over cities around the world (probably).
The huge robot, based on the wildly popular Gundam robot from the anime series Mobile Suit Gundam from the 70s (thanks, Wikipedia) started earlier this year. And if this is where we're at now, it's not hard to imagine a future where these things are EVERYWHERE.
It's not the only Gundam replica in Japan, but the RX-78-2 Gundam robot is the only one that can move.
Definitely an astonishing engineering feat. But perhaps they were too preoccupied with whether or not they could, instead of asking if they should.