J.K. Rowling Unveils Free Book for Kids, Asks Them to Illustrate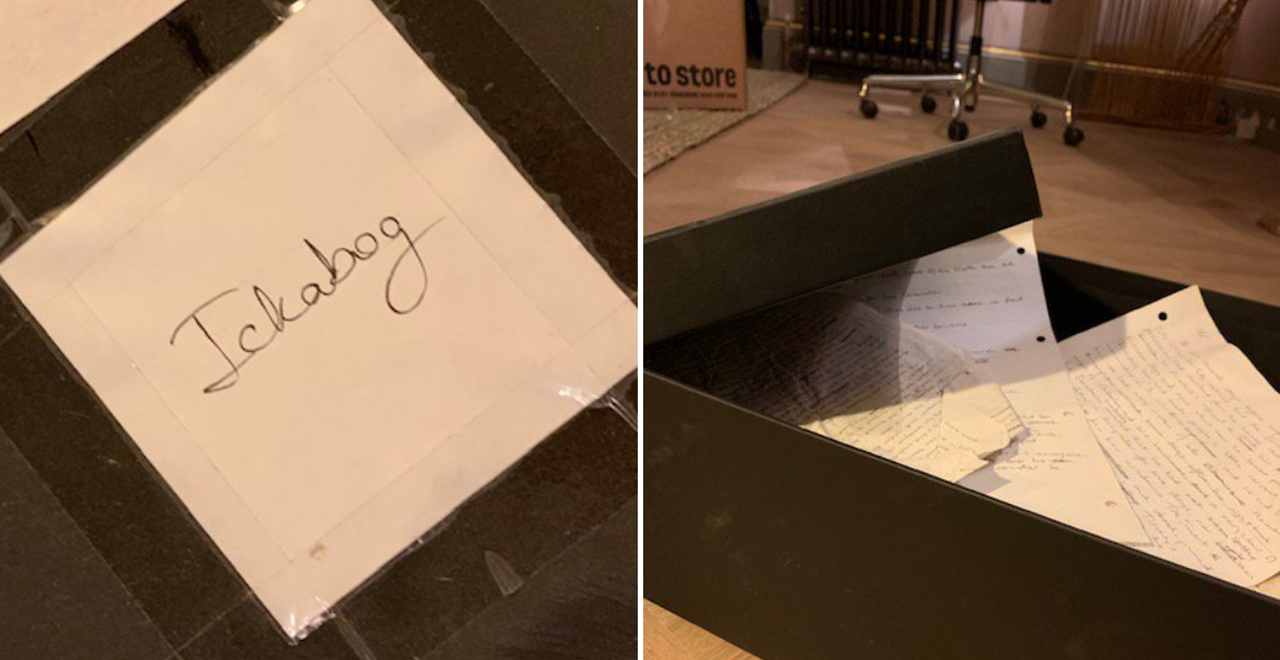 Set your wands and robes aside for now, J.K. Rowling is gracing our computers, tablets, smartphones, and Devices That Shall Not Be Named with something brand new. No, she won't be compiling the ridiculously entertaining predictive text generated chapters of Harry Potter into a standalone book titled, "Hermione Has Forgotten How To Dance" (and yet I hold out hope).
Early on in quarantine, Rowling announced an open license for all seven Harry Potter books so they could be shared by educators over Zoom, or read in weekly videos by stars such as Daniel Radcliffe, the OG Harry Potter. Rowling knows just how much her books have helped children and adults alike cope with quarantine, and as her fans often do, we wanted more.
On May 26th, J.K. Rowling heard our pleas and delivered something to keep our kids entertained (and who are we kidding, it'll keep us entertained too – looking at you, person who sees their Hogwarts house as a central part of their identity) for months to come. Starting today and continuing through July, Rowling will release a chapter of her new book, The Ickabog, on the book's website daily at 3 PM GMT.
Rowling describes the endearing origins of the book on her website, recalling how she read chapters to her children nightly as she wrote them. The time spent immersed in the world of The Ickabog became a time for bonding between Rowling and her two children, and for a while, it would stay that way. After Harry Potter, Rowling decided to step away from writing children's books, and The Ickabog was put aside for the time being.
Over time I came to think of The Ickabog as just for my family. The manuscript went up into the attic, where it remained until a few weeks ago.

This is the very dusty box I got down from the attic.
(It's a Net-A-Porter box and might well have held a premiere dress.)

4/13 pic.twitter.com/vg8F5Qx33M

— J.K. Rowling (@jk_rowling) May 26, 2020
Nearly a decade later, Rowling decided that releasing the book for kids in quarantine was the perfect way to get this beloved story out into the world. Even more special, Rowling is asking kids to submit illustrations that will be published in the print and e-book versions of The Ickabog.
Illustrations have already started pouring in from around the world.
There's King Fred,
I love, love, love this King Fred! #TheIckabog https://t.co/HzX8wekbun

— J.K. Rowling (@jk_rowling) May 26, 2020
A map,
I love this map! #TheIckabog https://t.co/QbPngMVIZD

— J.K. Rowling (@jk_rowling) May 26, 2020
And the Ickabog himself.
This is a fabulous Ickabog #TheIckabog https://t.co/vhN1DIR2ZY

— J.K. Rowling (@jk_rowling) May 26, 2020
Read along each day, and don't forget to submit your kid's illustrations! It's never too early to start building up their resume. The full version of the book, including some submitted illustrations, will be available to purchase in November.
Please share your children's artwork with us using #TheIckabog and tag us in the post. Read our submissions guide at https://t.co/msLWYGDlYF

— The Ickabog (@TheIckabog) May 26, 2020