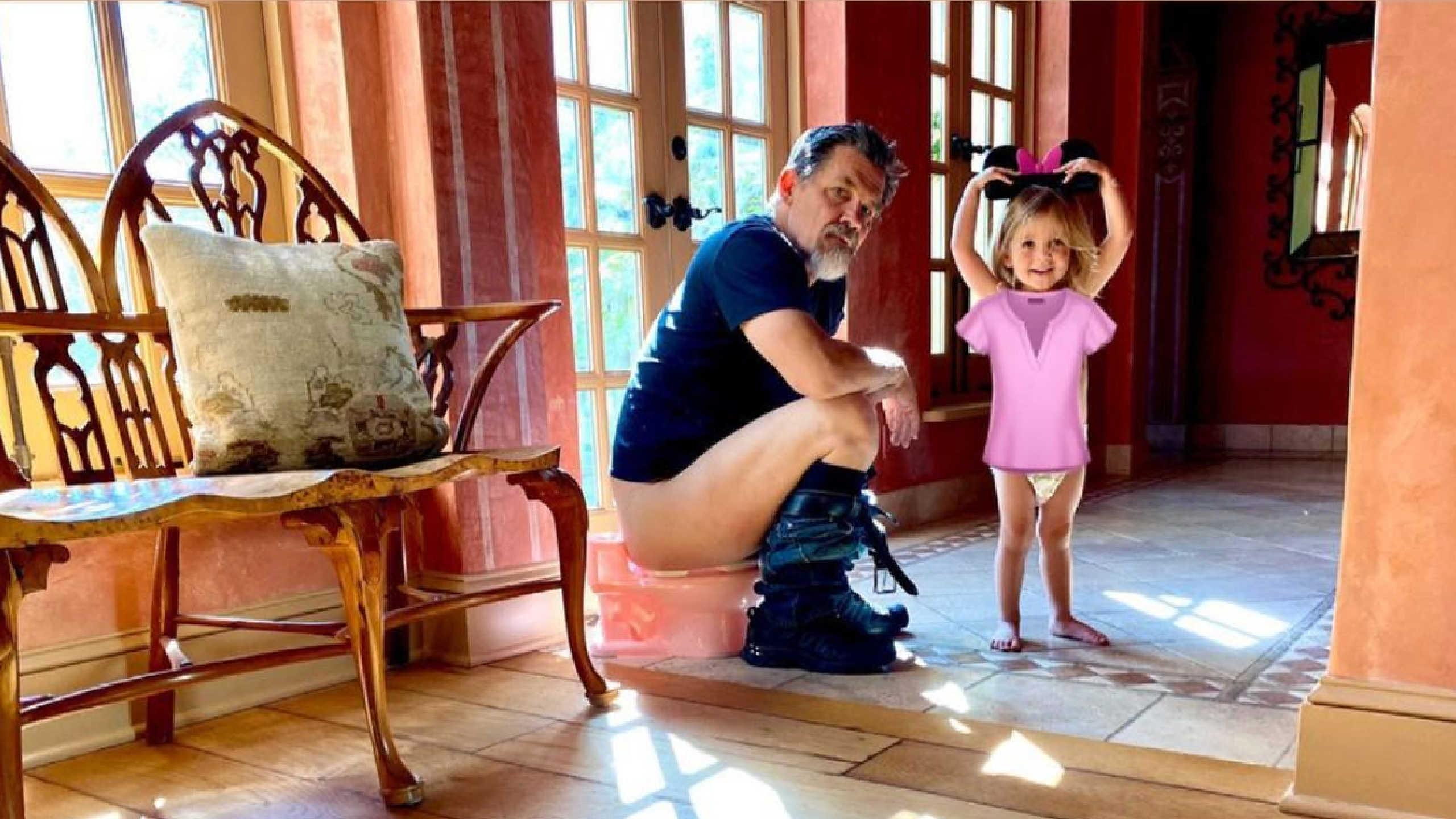 Credit: Instagram/joshbrolin
Few things are more frustrating than potty training a toddler. Every dad has been there, and you have to do whatever it takes to get the job done. No one knows this better than Josh Brolin, aka, Thanos, who recently shared a candid shot on Instagram.
To help his 2-year old daughter get the idea, he pretended to use her potty. And he looks completely thrilled about the whole experience.
View this post on Instagram
He captioned it with "there's nothing like the power of example." Leave it to an actor to go the method route to potty training. Let's face it – the tricks you learn with earlier kids don't always work, so sometimes a pants-off approach is inevitable.
The post was a big hit with Hawkeye and Aquaman, who both dropped some laughing emojis in the comments. Because if there's one thing you can laugh at as a superhero dad, it's Thanos being reduced to a little pink throne.