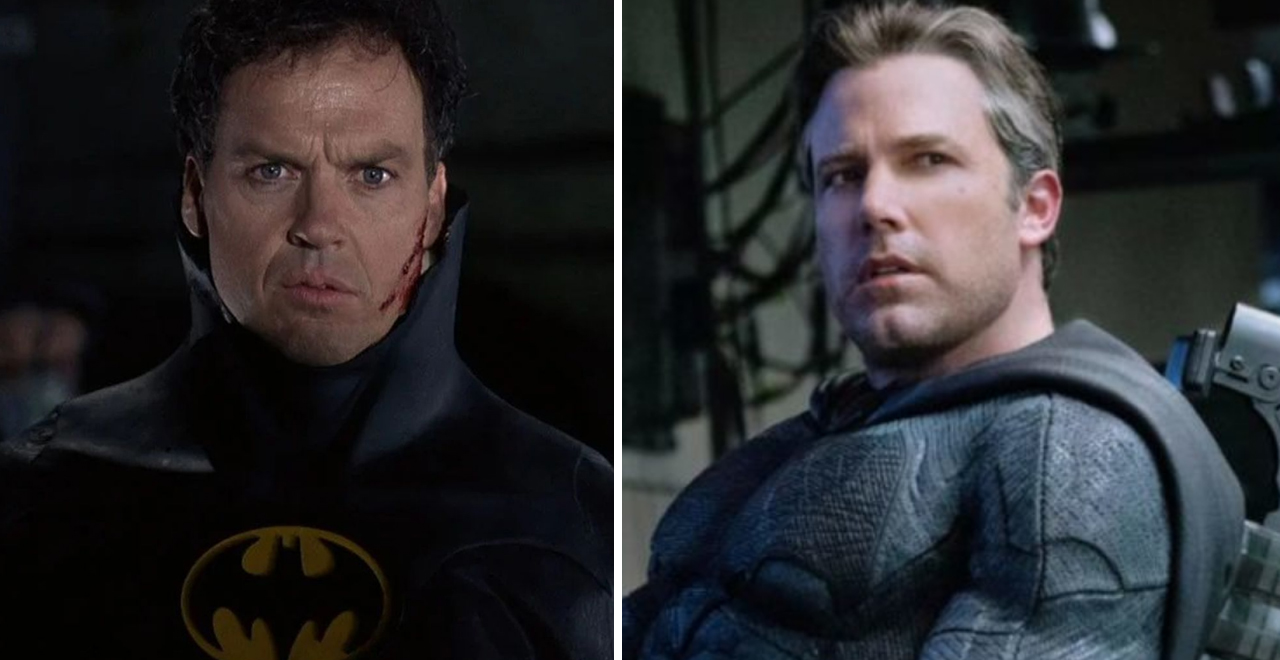 Credit: Warner Bros
Of the big 4 superheroes in DC's Justice League, only The Flash is without his own movie. That is going to change soon, as the long-delayed Flash flick is finally in motion, to hit screens in the summer of 2022. And he won't be alone.
The Flash will be joined by Batmans. That is not a typo. There will be multiple Batmans in the movie, is based on the Flashpoint storyline featuring multiple universes – a Flash multiverse, if you will. We already know that Micheal Keaton will be in the movie, reprising his role as Batman from the Tim Burtonverse, and now we the rumors that Ben Affleck will also be appearing in the movie, reprising his role as Batfleck from the Snyderverse, have been confirmed.
According to Vanity Fair, Flashpoint will see Barry Allen, aka The Flash, "crashing into parallel dimensions," and encountering different versions of Batman within each one. Including Batfleck.
"He's a very substantial part of the emotional impact of the movie. The interaction and relationship between Barry and Affleck's Wayne will bring an emotional level that we haven't seen before," director Andy Muschietti (IT) told the magazine "It's Barry's movie, it's Barry's story, but their characters are more related than we think. They both lost their mothers to murder, and that's one of the emotional vessels of the movie. That's where the Affleck Batman kicks in."
Affleck has thus far appeared in three films as Batman – Batman v. Superman, Justice League, and Suicide Squad – and now he'll be the first actor to play the Bat in four different movies.
Warner Brothers and DC are really doubling down on their multiverse idea, already ponying up some $20 million to let Zack Snyder finish his "vision" of Justice League, and currently working with Matt Reeves and Robert Pattinson on The Batman, currently in production and bringing a young version of Batman back to the screen. Christian Bale had the most celebrated run as the Dark Knight, ending his three-movie run years back with Bruce Wayne riding off into the sunset and leaving the cowl to a potential protege.
Since then, Snyder and Affleck stepped up, and an adolescent Bruce Wayne appeared, briefly, in last year's Joker. It has yet to be seen if and how Joker or The Batman will fit into the timelines/realities of the already existing Snyderverse and Burtonverse movies, or whether or not Christian Bale's Nolanverse Batman will factor in to DC's future plans.
The director seems to hint at the possibility. "This movie is a bit of a hinge in the sense that it presents a story that implies a unified universe where all the cinematic iterations that we've seen before are valid," Muschietti said. "It's inclusive in the sense that it is saying all that you've seen exists, and everything that you will see exists, in the same unified multiverse."
So far, Keaton and Affleck have been successfully roped in, so maybe it's not crazy to expect Bale and Pattinson to appear.
Too bad Adam West passed away.