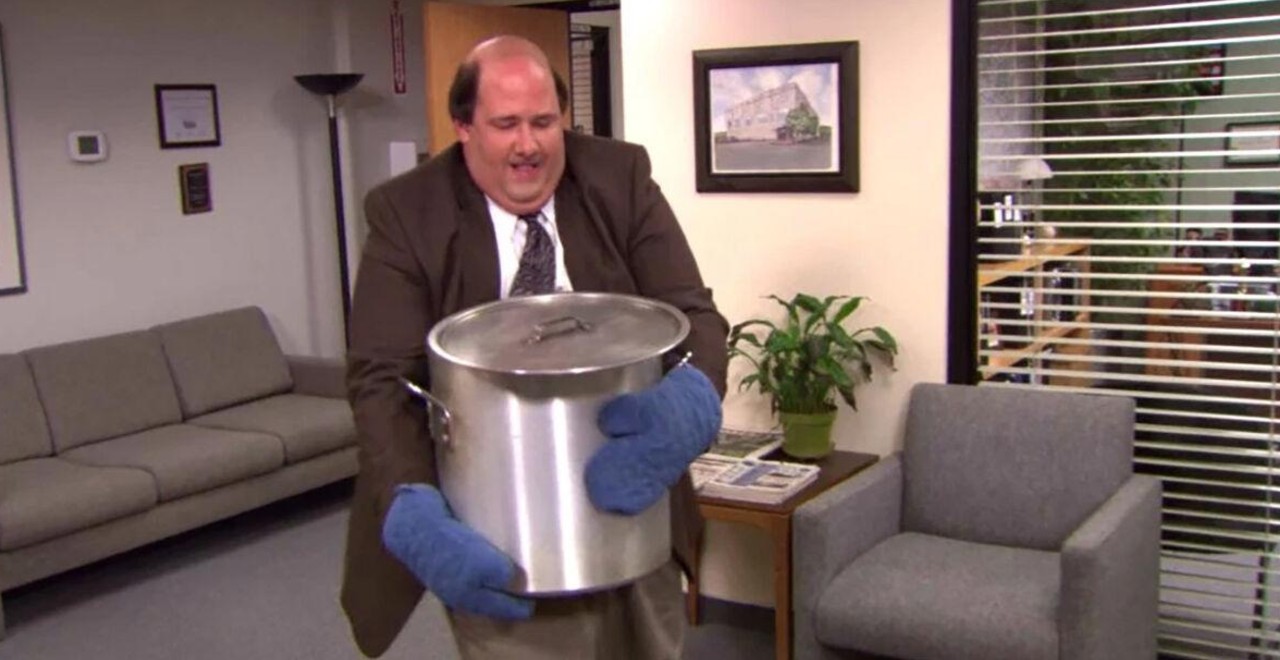 Credit: NBC
"The Office" has a special place in sitcom history after a successful initial run, but the show reached the next stratosphere after becoming a SMASH on Netflix. It's one of the highest viewed shows or, was, given it moved off the platform. And, in a testament to the show's enduring power, Kevin Malone, accountant extraordinaire himself, is the top-earning celebrity on Cameo, the personalized video service.
Cameo's CEO broke the news in an interview with the New York Times that actor Brian Baumgartner is the top-performing personality as he will bring in more than $1 million in bookings. That is a LOT of messages to fans, for everything from congratulatory messages to birthdays and other special greetings.
Cameo is a cool service, and there are a lot of…interesting people on there. But, there are also some legit famous people on there, who are much more well-known than Baumgartner. So what does that tell you? Two things; The Office rules and he was hilarious as Kevin AND it tells you he goes above and beyond to deliver for every video he's paid to make.
Cameo's top earner of 2020 is The Office's Kevin Malone https://t.co/VBrf1dHOPU pic.twitter.com/AprGJpTkbP

— The A.V. Club (@TheAVClub) December 11, 2020
"He really takes a lot of pride in his craftsmanship of the videos," the CEO said. "And I do think the quality of the Cameo is something that is really important to people. And he just is somebody that really takes it seriously and does a great job." He said he's very reliable, very funny, and can turn his videos around really fast.
While he commands a hefty price tag ($195 at the time of publication), he definitely delivers, as he has nearly 2,000 reviews and an incredible 5-star rating. You can check out some of his videos on his page.
If a Cameo isn't up your alley, but you still want more Office content, he also hosts an Office podcast for Spotify. He's had great interviews with Steve Carrell, John Krasinski, Jenna Fischer, Rainn Wilson, Ellie Kemper…the whole dang crew.
If you love The Office, you gotta respect a fan favorite like Kevin who is still going above and beyond for the super fans.