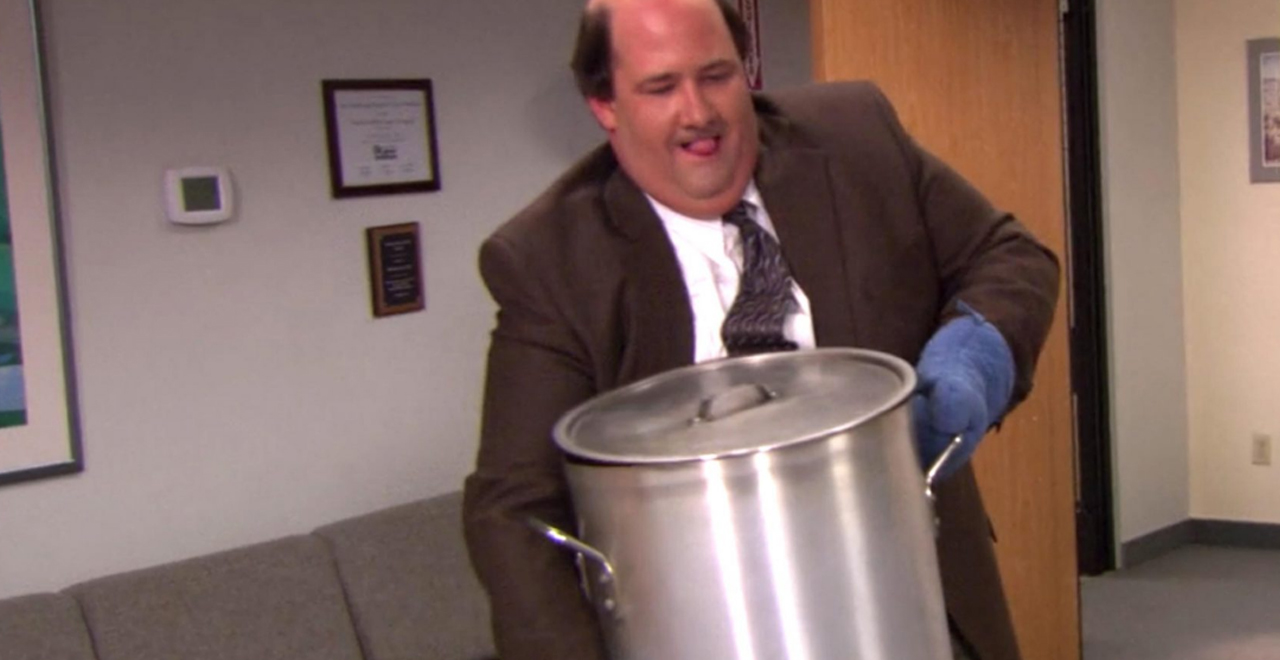 Credit: NBC Universal
People can not get enough of The Office. The show gained a whole new generation of fans on Netflix. A superfan made a LEGO replica and The Office memes are almost as plentiful as angry political tweets.
John Krasinski interviewed Steve Carell and reunited his castmates on his Some Good News YouTube show, and we recently shared the news of a potential Stanley spin-off. Eventually, someone will probably start calling for a movie!
Until then, The Office is branching out into podcasts. Pam and Angela (Jenna Fischer and Angela Kinsey) created a podcast where they discuss the show, and now Brian Baumgartner, who played the hapless chili-cook and wedding band drummer Kevin on the show, has launched his own podcast on which he'll be sharing an oral history of the show.
"An Oral History of The Office" is a 12-episode series on Spotify, and it sounds like it will be pretty comprehensive. The podcasts guests will include Steve Carell (Michael Scott), John Krasinski (Jim Halpert), Rainn Wilson (Dwight Schrute), Jenna Fischer (Pam Beesly), and Angela Kinsey (Angela Martin)
Hosted by Baumgartner, the first three episodes are available now, and future episodes will drop every Tuesday.
The descriptions of the first three:
Episode One: Ok, Here's the Pitch" – "A chance discovery on a trip to London sends a producer on the hunt to secure the rights — and a TV network — to produce a series with the potential to redefine comedy in the US."
Episode Two: Ordinary Looking Losers – "A deep dive into how The Office was cast. It was far from the way that things are typically done in Hollywood…" which is why it uncovered a roster of talent that nobody else was looking for."
Episode Three: Everything That Makes It Harder Makes It Better – "How the WORLD of The Office was created… both at the fictional Dunder Mifflin and at the very real — very small — actual office where the pilot was shot."
Check it out on Spotify!