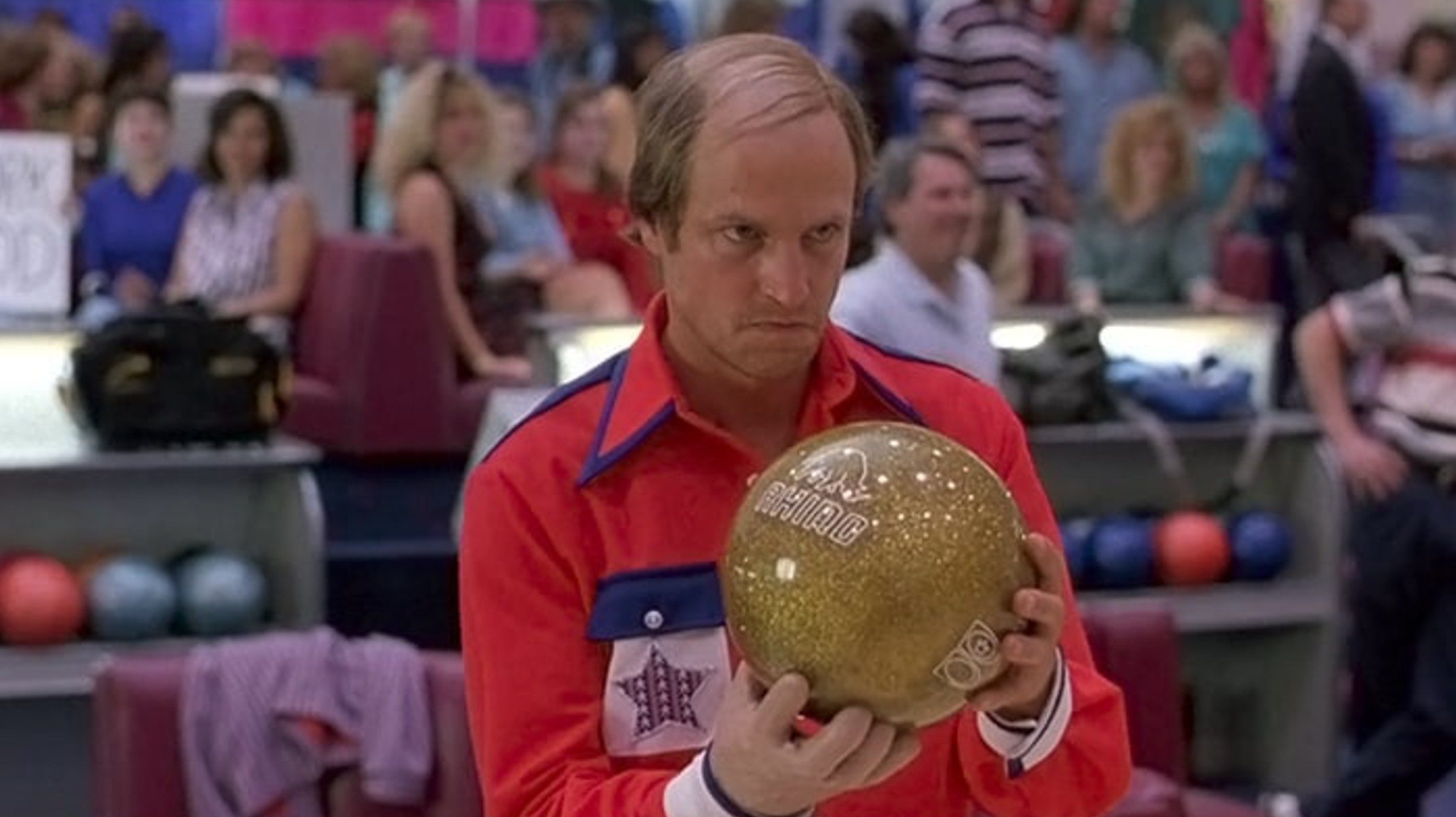 Credit: Metro-Goldwin-Mayer
25 years later, it looks like we're finally getting a sequel to the 1996 comedy classic 'Kingpin'.  Did anyone ask for it?  Probably not, but I'm still crazy excited that it's happening.
According to Collider, Peter and Bobby Farrelly are set to produce the sequel and the project is currently in development at Village Roadshow Pictures.  Plot details are non-existent right now and we don't know if Woody Harrelson, Randy Quaid, or Bill Murray will be coming back.  I think that would be a deal-breaker for most, as they were a huge part of what made the original so hilarious.
When it released, Kingpin made $32 million at the box office with a $25 million budget.  It wasn't as big a hit as The Farrelly Bros. other films like Dumb & Dumber and There's Something About Mary, but it has garnered a cult following in the years since then.  For those who haven't seen the original, the story follows ex-professional bowler Roy Munson (Woody Harrelson) who, after losing his hand, finds a new purpose in managing a talented bowler who happens to be an Amish man (Randy Quaid).  The only thing standing in their way of fame though is villain/bowling superstar Ernie McCracken (Bill Murray).  The film is great, with its share of gross-out moments, but it's Harrelson and Murray's crazy hair in the film that has been burned into my memory so well.  If the original cast does decide to sign up for the sequel, fans will be riding on a gravy train with biscuit wheels.