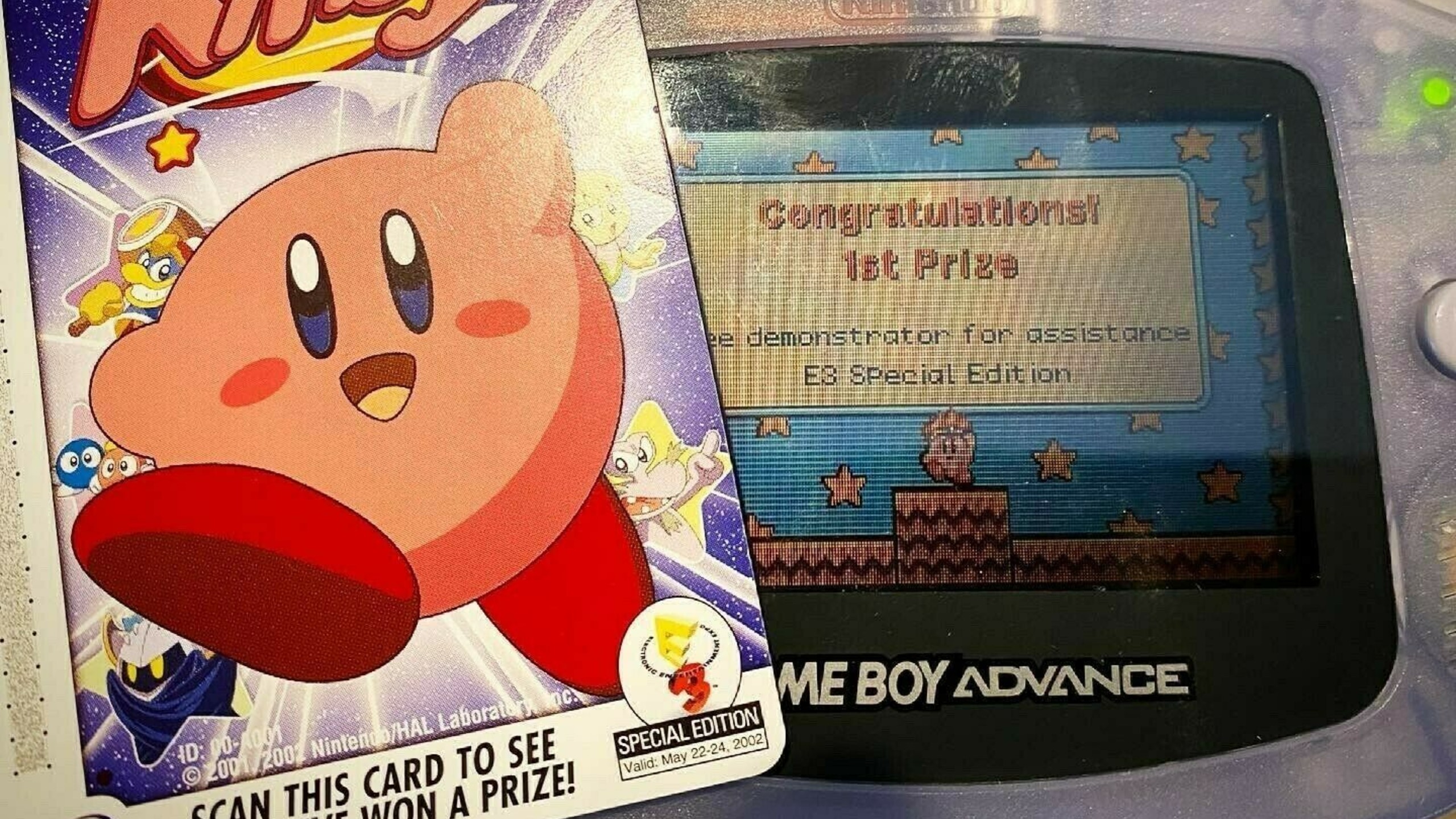 Credit: eBay/andersoncentraal
The amount of Nintendo memorabilia that has been auctioned for exorbitant prices recently has been crazy. A copy of Super Mario 64 sold for $1.5 million and a copy of The Legend of Zelda sold for $870,000. Just when things seemed to calm down, another Mario cart sold for $2 millon, and a thought to be extinct Kirby E3 e-reader card ended up selling on eBay for $10,600.
Originally reported by Kotaku, these extremely rare e-Reader Cards were given out by Nintendo reps at E3 2002 to attendees at the convention. Among the packs of cards were these certain Kirby cards that acted as part of a competition. These Kirby cards were identical in terms of how they looked, but they all offered various results. There were "no prize" results on most of the cards, 100 "second prize" cards, and only 10 "first place" cards.
The Kirby card that was sold by andersoncentraal came from an "opened pack and has been swiped to verify it is a 1st Place Card." For clarification, having the 1st Place Card would win you a Limited Edition Gold Game Boy Advance Pokemon/NYC Store Limited Edition handheld. All the winning cards were destroyed by Nintendo to prevent additional redemptions, but this card was never redeemed, therefore it was not destroyed. Does this mean that since no one redeemed this card, there's a Limited Edition Gold Game Boy Advance just out there in the wild? Is it going to pop up on eBay next?
Honestly, if you own anything Nintendo, hold onto it. I kind of regret selling some of my older stuff. I guess it's like people that trashed their original Archie comics or used to put baseball cards in their bike spokes. You don't realize how valuable some of these things are going to be down the road.