Robert Downey Jr. Wants to Make Kiss Kiss Bang Bang 2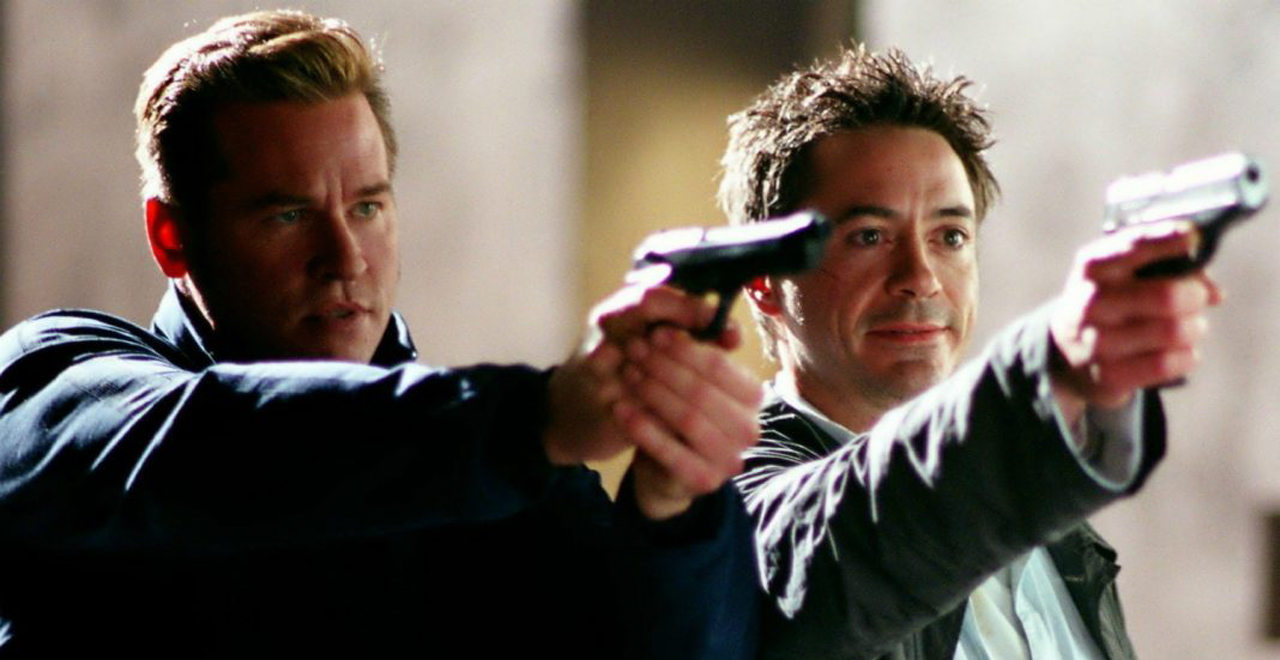 Every December, my wife forces me to watch holiday movies. For real, almost every single day, instead of finally finishing The Queen's Gambit or checking out Soul, we have to watch Elf and Christmas Vacation and Miracle of 34th Street and It's a Wonderful Life. She even fills gaps with those insipid Hallmark channel movies.
In order to keep me from going completely insane, she allows me to jam a few Christmas-adjacent movies into the mix, like Die Hard and Lethal Weapon. I've even gotten her to let us watch Kiss Kiss Bang Bang, the directorial debut of Shane Black (who went on to direct Iron Man 3 and wrote Lethal Weapon, the Last Boy Scout, and more of your favorite action movies). Black loves setting his movies at Christmastime in California, and Kiss Kiss Bang Bang may be his funniest example.
I love the movie, and watched it just the other night! So I was super excited to wake up and discover that there may be a sequel coming!
According to "Hollywood insider" Daniel Richtman's Patreon page, Robert Downey Jr., whose role in KKBB was the beginning of the comeback that led him to Tony Stark, apparently wants to get a sequel made.
Kiss Kiss Bang Bang is a convoluted mystery with hilarious one-liners and fun performances from RDJ and Val Kilmer as mismatched partners trying to solve a murder involving lookalikes, Corbin Bernsen, and a severed finger. The film ends with them solidifying their partnership as private eyes, and it seems ripe for future adventures. But they never came, as KKBB didn't exactly set the box office on fire even if critics loved it and it became a cult hit.
RDJ must have stayed friends with writer/director Shane Black because he brought him in for Iron Man 3 (also set at Christmas!). Black then went on to make The Nice Guys, a film very much in KKBB's mold, and now he's got a Doc Savage movie in development with The Rock, so who knows if his schedule has room.
But if anyone has the clout to make a sequel to a cult hit from 15 years ago, it's Robert Downey Jr. Here's hoping he makes it happen. It's not like he's on the hook for anymore Iron Man movies! And Shane Black kinda owes us an apology for The Predator.