Lawyer Accidentally Shows up To Zoom Court Hearing as a Cat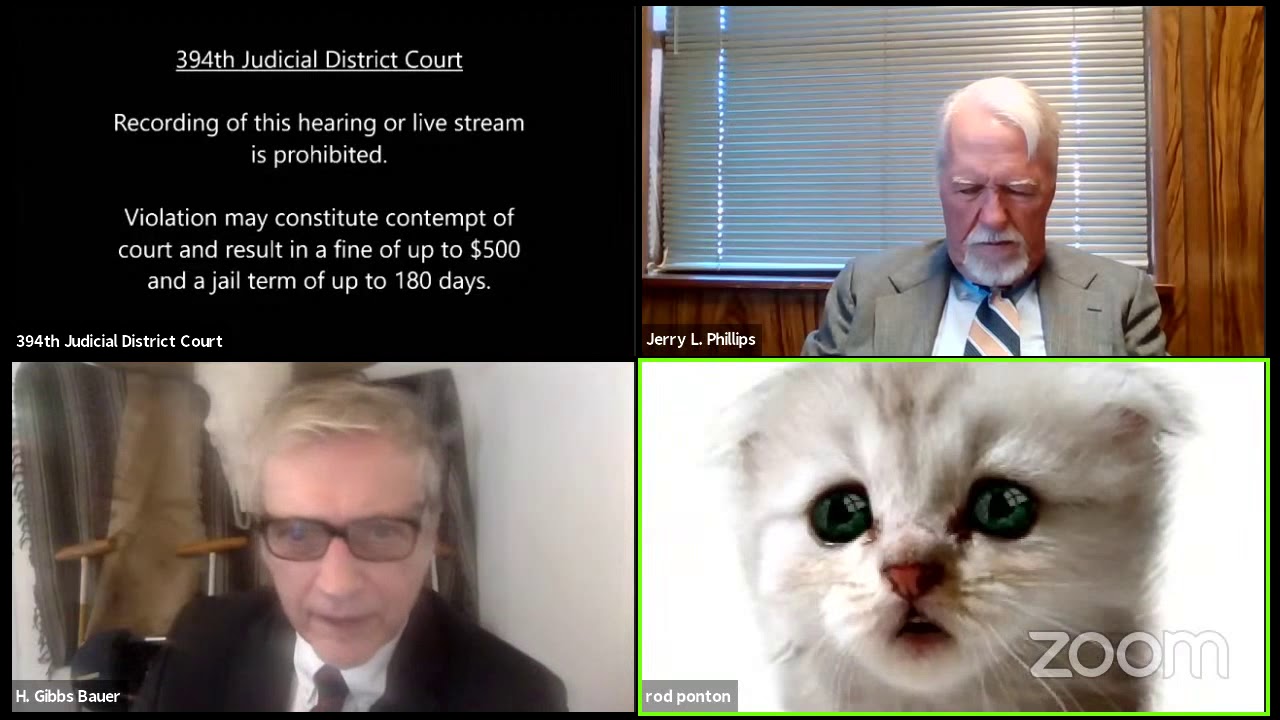 Technology giveth and technology taketh away.
Over the past year or so, technology has been a game saver for parents, professionals, students, and family members all around the world as the pandemic has forced us all to stay inside and communicate via video.
This newfound reliance on our computers and phones to do literally everything – from conference calls and classwork to holiday gatherings and doctor's visits – has been both a convenient lifesaver and a frustrating mess. Especially for those of us who are less than technologically inclined.
One such person had a hit of a mishap with his Zoom filters today, and, unfortunately for him, it was during a court hearing.
Texas attorney Ron Ponton "arrived" at the hearing video via, only to learn that a filter that changes his face into that of a cat had been activated. The judge points it out, but unfortunately, neither Mr. Ponton nor his assistant could manage to remove it. He reassured the judge that, despite appearances, he is not actually a cat.
"I'm here live, I'm not a cat," he can be heard saying.
"I can see that," answered the judge, with the calm of a man who may or may not have been privy to a Zoom mishap or two of his own. After all, who hasn't, these days?
Ponton soldiered on, his big cat eyes darting around as he conducted his business. No word on how the hearing went for him or his client, but it was at least memorable!
Check out the hilarious video below, and don't laugh too hard. But for the grace of God go all of us!