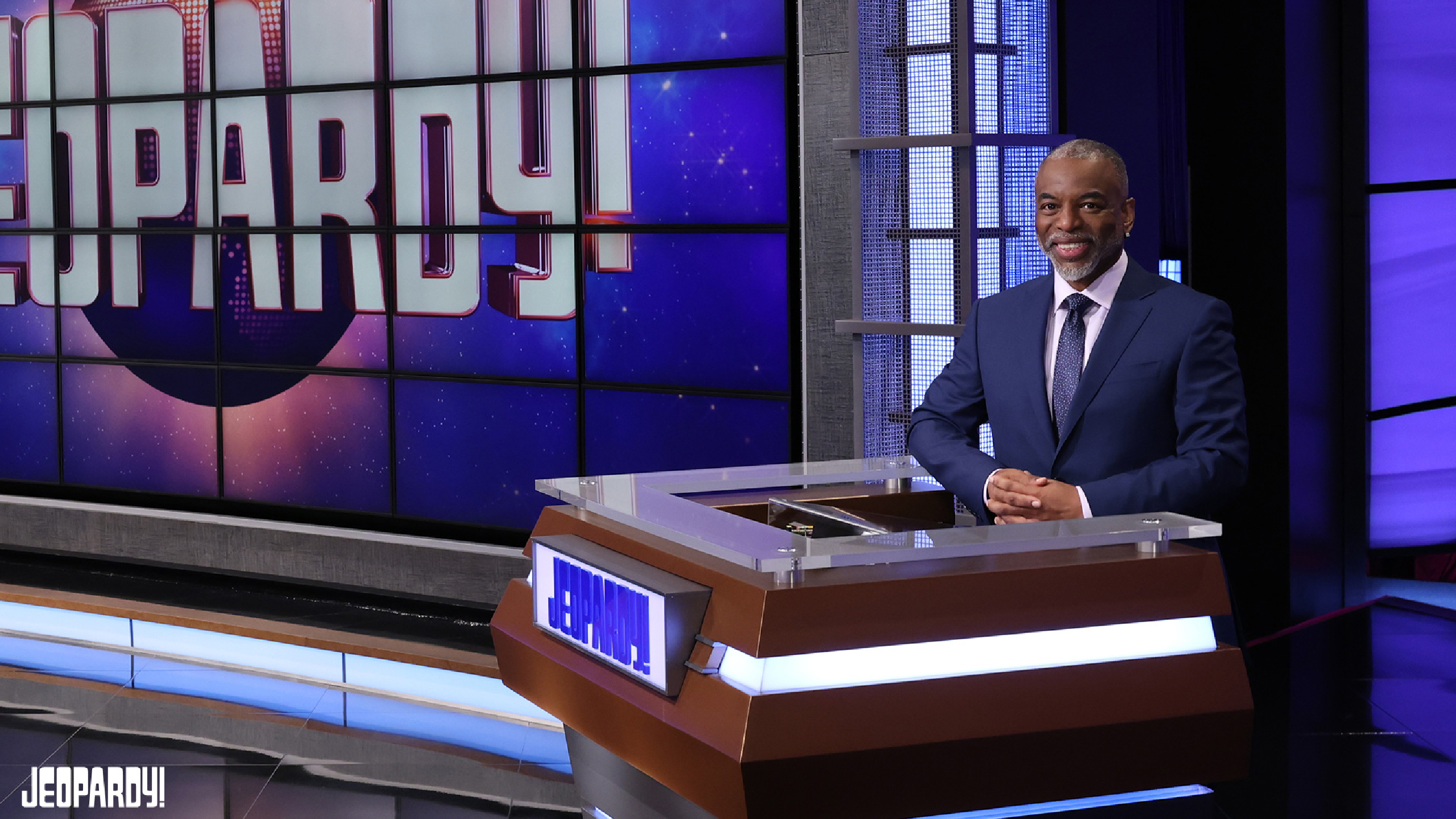 Credit: Twitter/Jeopardy
The moment all "Jeopardy!" fans have been waiting for is finally here! Yes, LeVar Burton begins his stint as the guest host, and you can literally take his word for it. It took a massive fan campaign, Dick Van Dyke advocating for him, and even Ryan Reynolds, but we finally have the people's host where he belongs. And some are hoping he'll be a permanent fixture.
LeVar Burton is the guest host of Jeopardy for the final week of July and he said after 45 years in the entertainment business, the team he worked with at Jeopardy is the 'very best.' He also said his favorite part was meeting the contestants and just marveling at how good they were at the game. And admitted he was nervous about his shot behind the podium.
"I was more than nervous, I was absolutely petrified," Burton said. "And I don't know that that feeling ever went away."
Guest host @levarburton is reading next week's clues and categories!

As part of his appearance, Jeopardy! will donate to his chosen charity, Reading Is Fundamental. @RIFWEB pic.twitter.com/r3GksqjHMX

— Jeopardy! (@Jeopardy) July 25, 2021
As a thank you for his hosting work, Jeopardy is making a donation to his charity of choice, and for Burton, that's Reading is Fundamental, championing children's literacy.
"They provide thousands of books to children every year and in most instances, these kids are getting their own books for the very first time," LeVar said. "The amount of money that we raise here on the show is going to make a huge difference in the life of many, many kids."
The Reading Rainbow and Star Trek star finally got the chance tens of thousands have been clamoring for, and Burton said he could not let the opportunity pass by.
"I have been a fan of Jeopardy all of my life," he said. And for the people who have been fans of Burton all their lives, this is the week they've been waiting for, as the internet campaign bears fruit starting this week. The host with the Mister Rogers vibe who's dedicated himself to making kids excited about reading could be the perfect permanent host, but for now, fans get a full week to see what that world would look like.