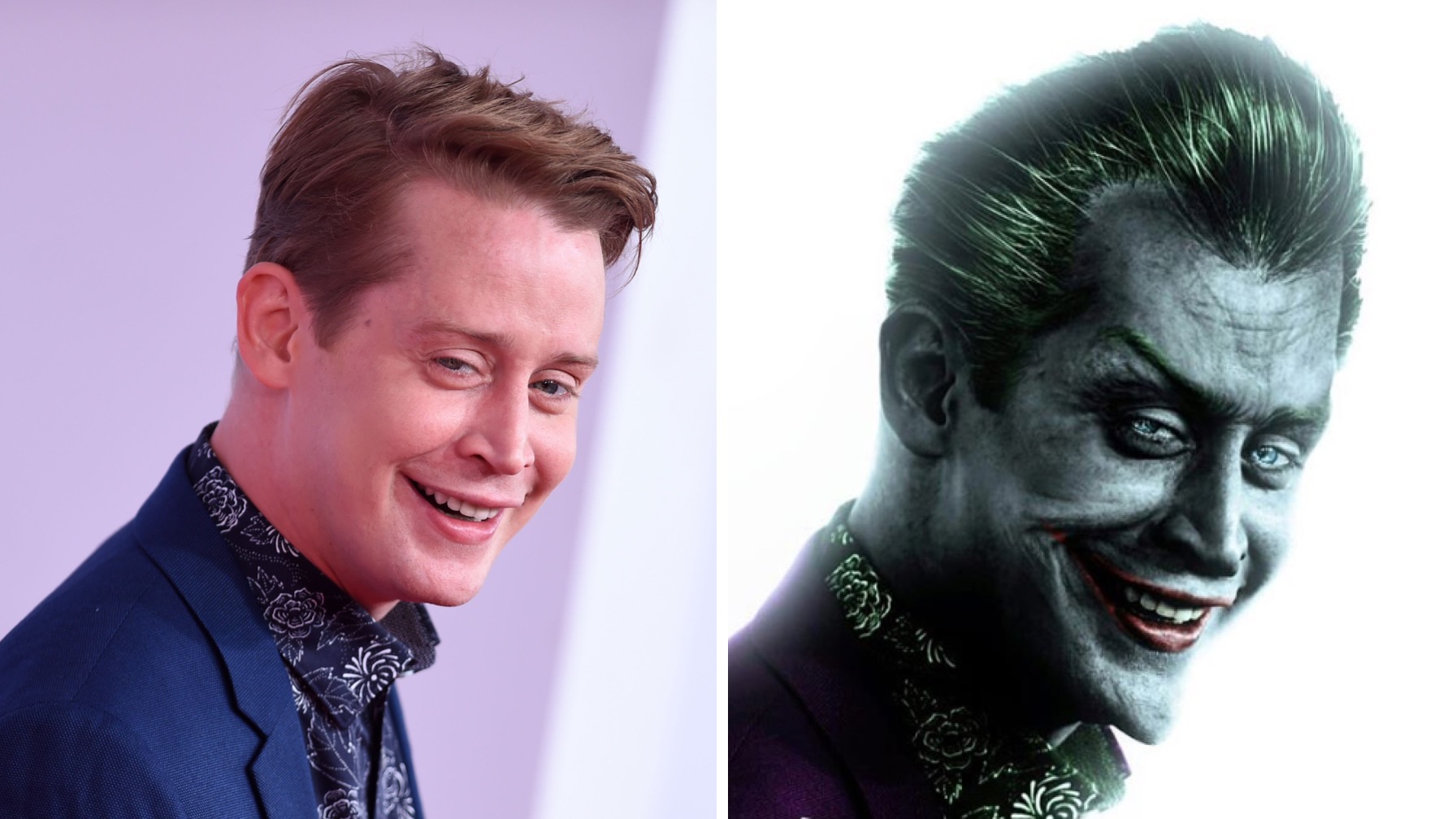 Credit: Getty/Valerie Macon; Instagram/bryanzapp
As Robert Pattinson prepares to suit up as the newest caped crusader, casting details about The Batman are trickling out. We recently learned Colin Farrell will play The Penguin, Paul Dano will be The Riddler and Matthew McConaughey is rumored to be playing Two-Face.
Notably absent from that list, however, is Batman's archnemesis: the Joker.
Of course, with the internet being the internet, people are clamoring about who could possibly don the white makeup and the frontrunner appears to be none other than Macauley Culkin of Home Alone fame. Fanart featuring Culkin as the Clown Prince of Crime has even begun to surface.
Again, at this time, there have not been any conversations about the inclusion of Mr. J in The Batman, but since when have "facts" and "logic" been important when the internet wants something?
Culkin himself even acknowledged his frenzied fans with a nod on his Instagram account, seemingly confirming his interest in the hypothetical role.
View this post on Instagram
Fortunately, Joker fans won't have to wait long to see a version of the sadistic villain on the silver screen with Todd Phillips's Joker starring Joaquin Phoenix hitting theaters on October 4.
Not to make things too confusing, but The Batman will take place in the DCEU while Joker will not, making it entirely possible for two actors to play the infamous character at the same time.
Will Mack join Joaquin in putting smiles on some unfortunate people's faces? Only time will tell.