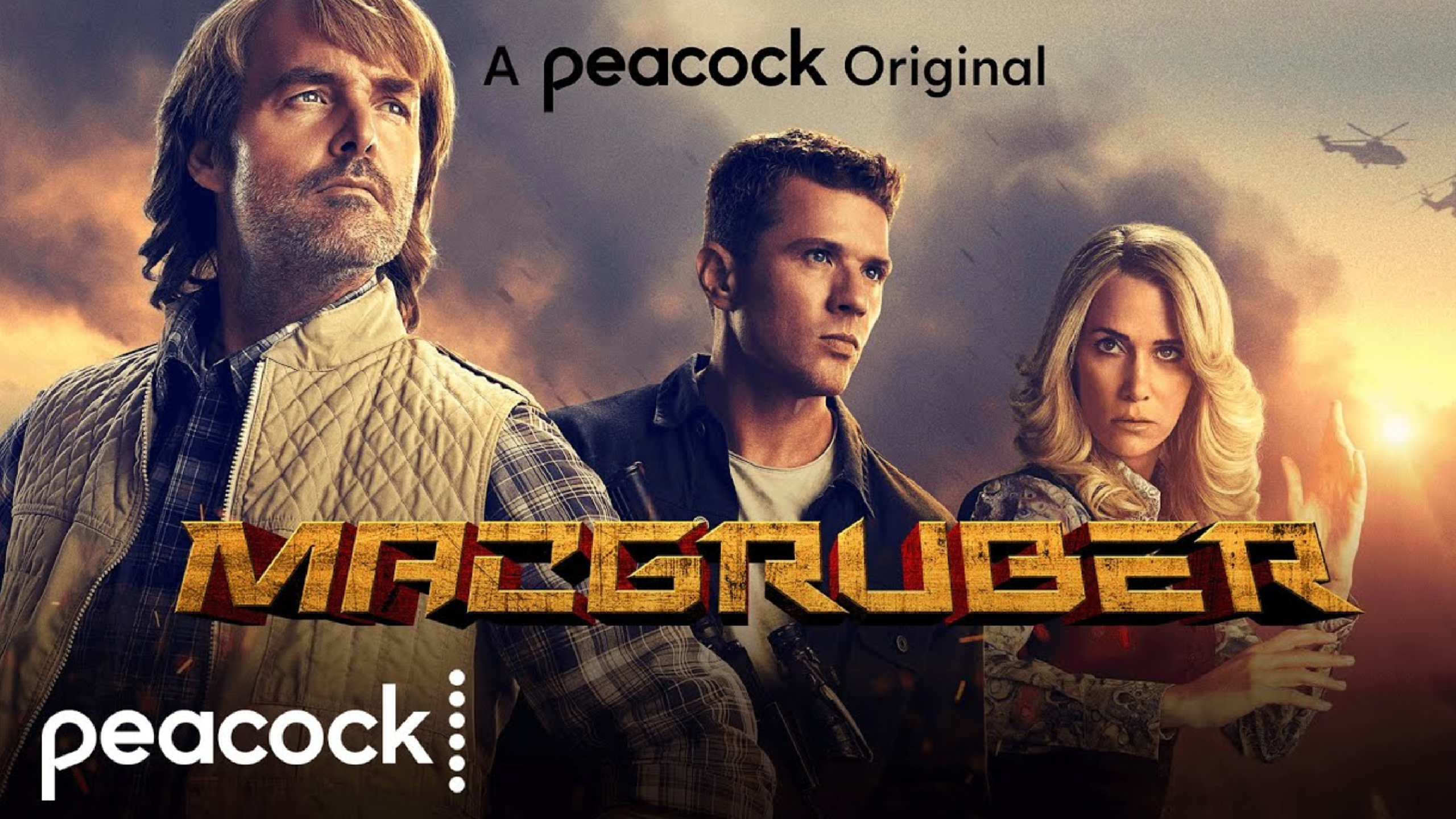 Credit: Peacock
The first teaser for the MacGruber series was hilarious, and the jailhouse interview set the stage for our first full look at what the show is going to be. Peacock released a trailer (made from actual episode footage) and MacGruber is getting the gang back together in a way that only he can.
The miniseries for Peacock picks up a decade after the story from the movie. MacGruber is in prison for killing Dieter Von Cunth and has spent his time behind bars brawling and causing mayhem. General Fasoose (played by Lawrence Fishburne) needs someone for a suicide mission to take down Commander Enos Queeth, so that's how the narrative jumps off, and MacGruber leaves jail.
Of course, he can't take down a bad guy alone, so he gets the gang back together. Vicki St. Elmo is back in the fold and played as spirited as ever by Kristen Wiig. Ryan Phillipe is back as Dixon Piper, a solid sidekick.
Will Forte birthed the character (ew) on SNL, but the movie was not the success some thought it would be (OK it flopped). However, it did gain a bit of a cult following, and now we live in an age where a cult following is all you need for a direct-to-streamer revival. We've seen it with a number of other shows getting rebooted or reimagined for the streaming era, and we've even seen it with a number of shows developed by Peacock (the Saved by the Bell reboot is one of the funniest new shows in years, and I will die on that hill).
It's a sort of filthy action-comedy, and that's a niche it pretty much owns in the streaming series world. That alone makes it worth a shot for 8 episodes.
The MacGruber series hits Peacock on December 16th, and then we'll finally get answers if MacGruber can save the country and defeat "the forces of evil."