Mailman Delivers Animal Selfies Along His Daily Mail Route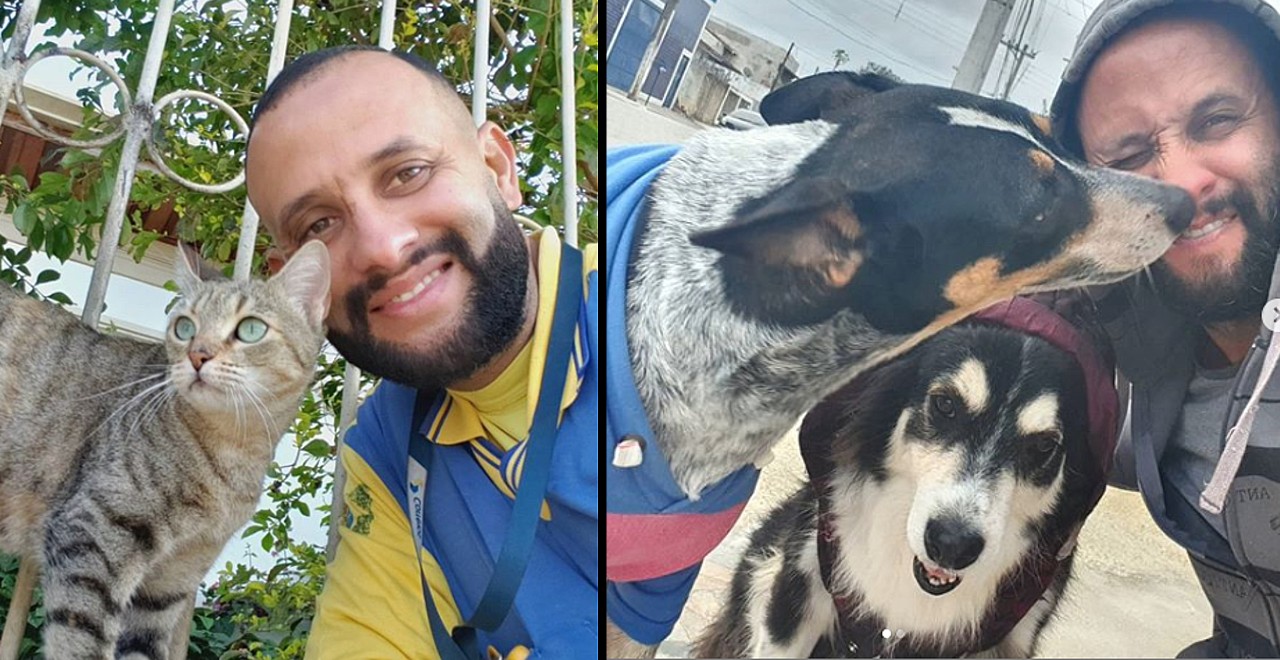 With every job, it's important to find little things that make your days more pleasant. Maybe you've discovered that you can book a meeting room and then just go take a nap in there because nobody actually checks (this is a guess, definitely not based on personal experience), or perhaps your office has really good coffee and you have a family-sized thermos. If you're Cristiano da Silva Antunes, a mailman from Sao Paulo, Brazil, the highlight of your job is all the friends you make along the way.
Cristiano's buddies aren't your typical work friends – they won't invite you to a company holiday party or ask you to go in on a baby shower gift for someone you've never met. Cristiano's friends are the fluffy variety, and all they want from this friendly postman are scratches behind the ear and the occasional treat.
It's unusual. I mean, every movie and TV show we've ever seen has painted the relationship between mailman and dog as an unpleasant one. That unfair stereotype is in part what our friendly neighborhood mailman is setting out to challenge. In fact, Cristiano goes by "Carteiro Amigo Dos Animais" on his Instagram accounthis Instagram account, which literally translates to "Animal-Friendly Postman."
Don't take his word for it though, have a look at some of his satisfied customfurs.
View this post on Instagram
View this post on Instagram
View this post on Instagram
View this post on Instagram
Breaking the stereotype of dogs, or any animals really, hating the postman is just one of Cristiano's admirable purrsuits. Even more important than befriending his furry neighbors, Cristiano looks out for their well-being. Due to the nature of his job, Cristiano really gets around. He's likely the only person who regularly visits some of the houses on his route, and as such, he's the only person who sees the condition of the homeowners' animals.
Cristiano has rescued many animals from unsafe situations, and he even hopes to open his own animal shelter one day. It's no wonder these animals have welcomed Cristiano with open paws. He made them a promise to treat them with kindness and keep them safe, and this animal-loving mailman more than delivered.