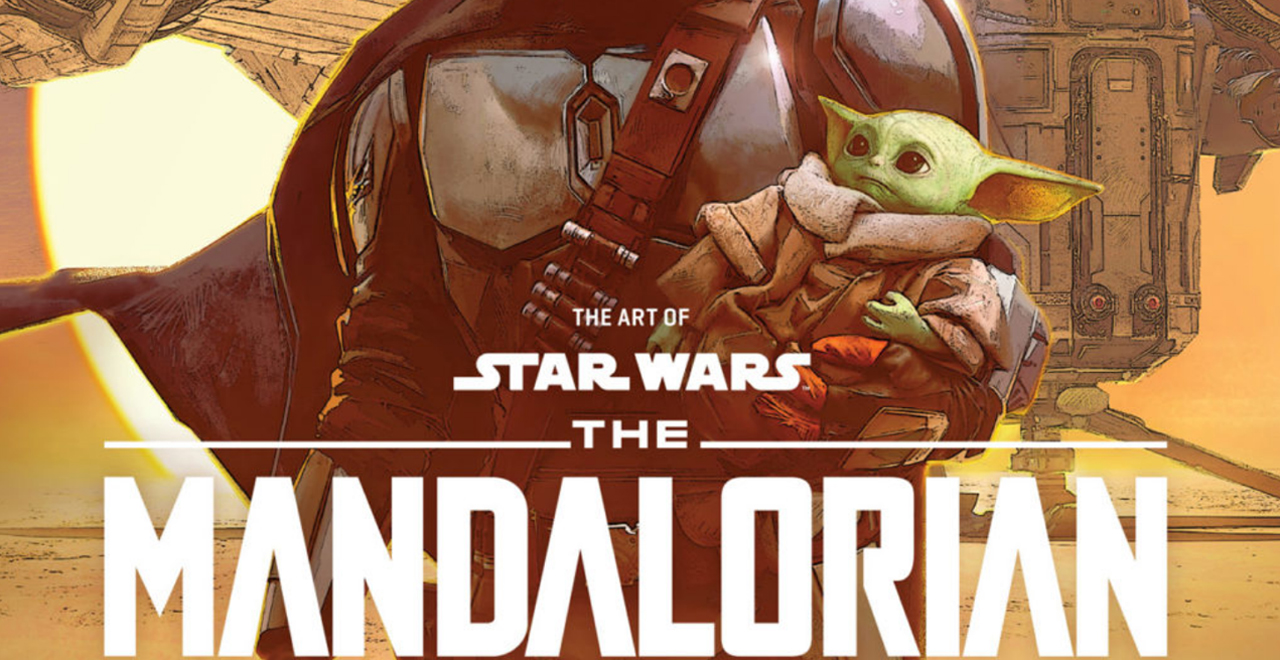 Credit: Star Wars
They say the universe never stops expanding, and we believe that's also the case for the Star Wars universe. From novelizations to lackluster Christmas specials to game shows to high-end furniture to BBQ grills, there will never be a shortage of ways to get your Star Wars fix.
One of the most popular expansions to the Star Wars media empire has been The Mandalorian on Disney+, which is loads of fun and jam-packed with some truly dazzling production design. The series even launched a whole subgenre of memes in the form of Baby Yoda.
Earlier this summer, the official Star Wars website announced that it would continue Mandalorian world-building with a new series of published titles. One of those titles is The Art of The Mandalorian, and the cover art by Lucasfilm illustrator Doug Chiang alone makes it a worthy addition to any fan's coffee table.
The series is also getting its own Marvel comic, as well as a coloring and activity book, magazine, and children's storybook. Fans of Star Wars can expect The Art of the Mandalorian to hit shelves this December, with more releases slated for winter and spring 2021. Here's what to look forward to:
The Art of The Mandalorian (Season One) by Phil Szostak; cover by Doug Chiang (Pre-order for 36.00 for delivery on December 1)
The Mandalorian: Original Novel (adult novel, Del Rey) by Adam Christopher
The Mandalorian: The Ultimate Visual Guide (DK) by Pablo Hidalgo
The Mandalorian: Allies & Enemies – Level Two Reader (DLP) by Brooke Vitale
The Mandalorian: 8×8 Storybook (title to be revealed later) by Brooke Vitale
The Mandalorian: Junior Novelization by Joe Schreiber
And for no reason, here's Baby Yoda again.
We have spoken.
Just a heads up, if you buy stuff using the provided links, The Dad may collect a small commission.