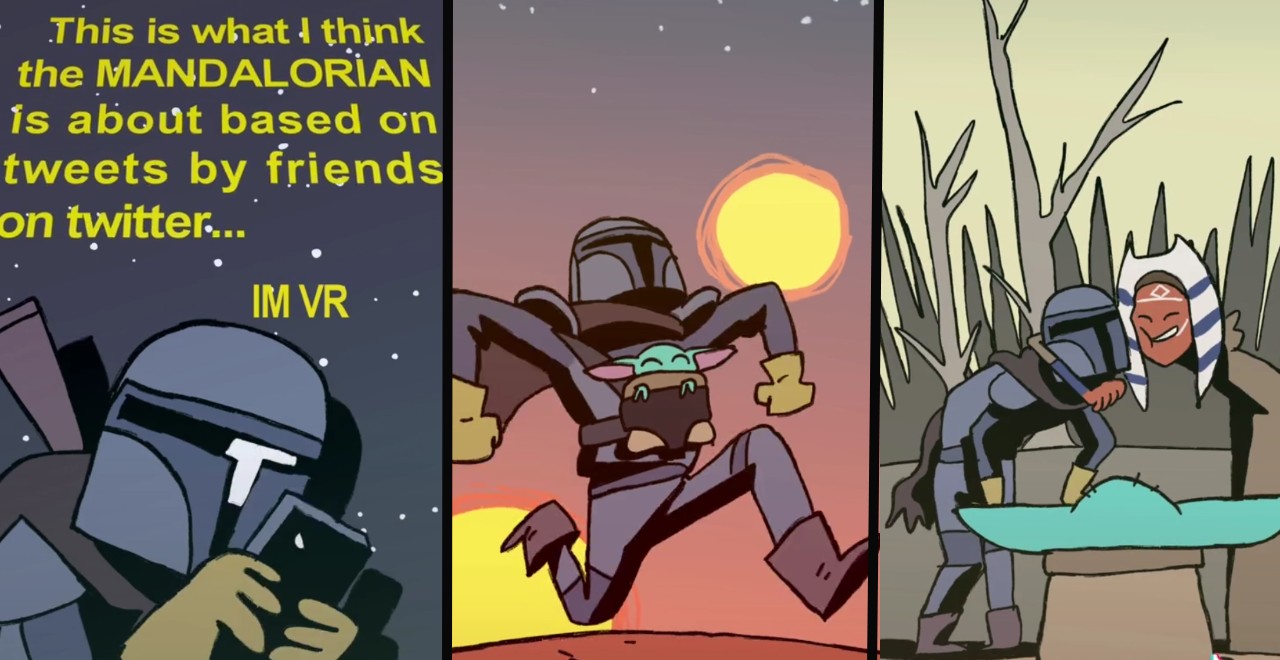 Credit: TikTok/SmallbuAnimation
"The Mandalorian" is the most important thing to happen to Star Wars since the prequels (which opened the door to more Star Wars content). It took an unsettled IP and showed that there was still a lot of life in it and that new Star Wars movies and shows could be really good. And it energized a ton of Star Wars fans who were never satisfied with the prequel or sequel trilogies.
The show's massive success was instrumental to Disney+'s rollout and opened the door to the 1,000 new Star Wars shows we're getting. On top of that, it seemed like Baby Yoda was everywhere after the first season, from toys to drinks and anywhere in between. It felt like everyone had seen the show.
But most people, despite it being a hit, still had not! Two of those people felt like they knew enough about it though, just from hearing all the constant internet chatter about the show and its favorite little character, to recap it. So the two, award-winning animators Lindsay and Alex Small-Butera made an animated short recapping the Mandalorian, only based on tweets from their friends.
And honestly, they nail a good chunk of it.
The duo who have co-created web series and worked for Disney, Nickelodeon, and Cartoon Network, get a LOT of it right. And it's fun to see someone take a guess at the show's plot without seeing a single episode. The video got nearly a million views on Tik Tok and hundreds of thousands on Twitter, so it's safe to say plenty of people enjoyed the recap, and they should continue to recap other Star Wars properties (and any popular shows) they've missed out on.