A Dallas Couple Turned House Into a Massive Super Mario Bros 3 Game for the Holidays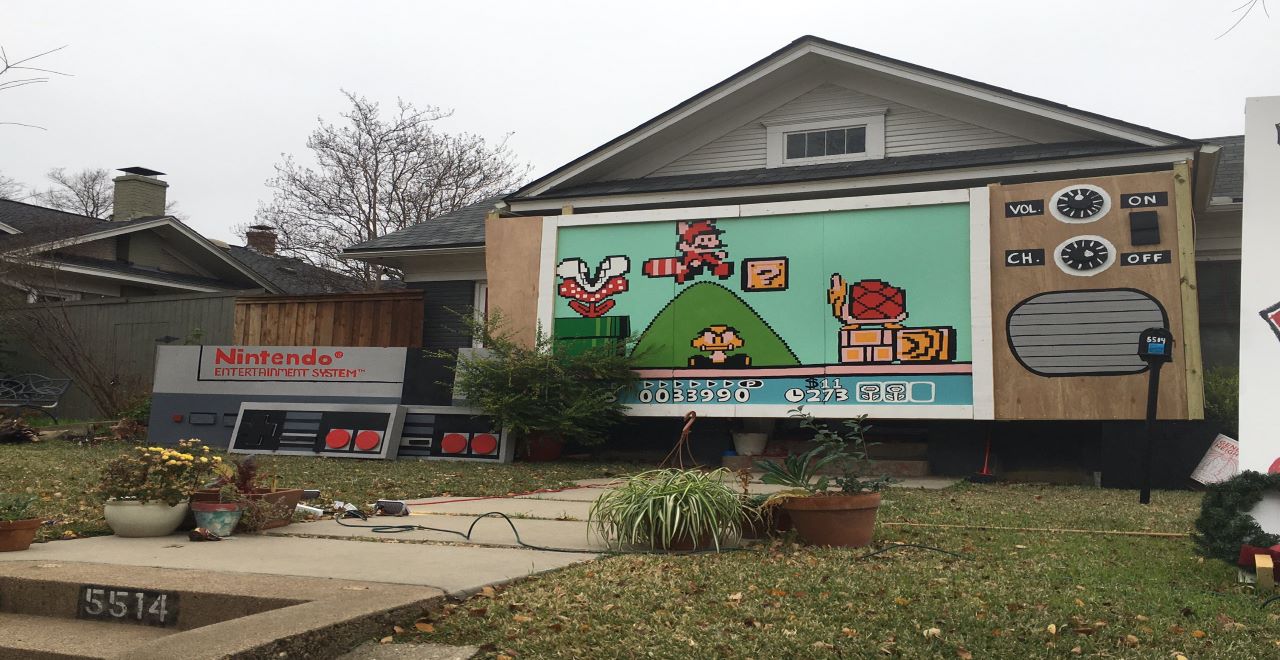 Each year, it's great to see all the elaborately decorated houses and well-designed light shows that pop-up over the holidays.  Some folks go out of their way to spread Christmas cheer, and Dallas couple Mike and Katie Milam decided to veer off and have a bit of fun trying something different.  They turned the front of their house into a Super Mario Bros. 3 spectacle.
THIS is how you decorate a house for the holidays! I had to stop, take a picture and share this beauty from Dallas. pic.twitter.com/KfEncfkLNL

— Larry Collins (@LarryNBC5) December 15, 2020
While the house looks like it has transformed into a vintage TV from the 1980s with Super Mario Bros. 3 playing on it, you have to marvel at the detail.  It looks like an actual game of Super Mario Bros. 3, complete with the Nintendo system and two controllers sitting on the lawn beside it.  If that wasn't enough, there's also a letter on the lawn sent to Santa in 1989 from a child named Amy, asking for Super Mario Bros. 3 for Christmas.
NBC's Larry Collins, who took the photos, spoke with the couple who they said they've received a great response from the community.  "The response has been exactly what we wanted. People honking their horns, hanging out the window waving at us," Katie said. "We hope that people that come by with their kids in the car can tell them and it trigger childhood memory conversations and 'I remember when I played Super Mario,'"
Well, it definitely worked on me.  I love seeing stuff like this.  I have fond memories of playing Super Mario Bros. 3 and all kinds of other NES games on a TV just like that at my Grandma and Grandpa's house when I was little.  Their TV definitely wasn't as big as a house though.