'Mario Kart Live: Home Circuit' Features Real RC Karts on Virtual Tracks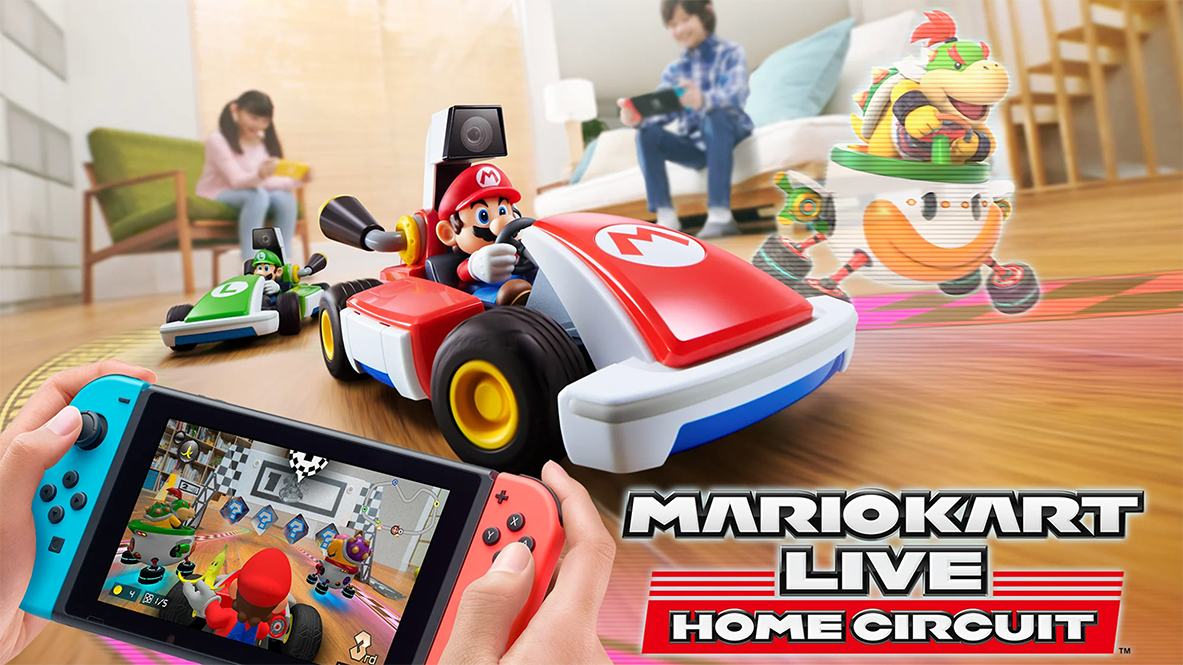 Nintendo surprised everyone today with the exciting announcement of the newest Mario Kart game, and we just about guarantee it's not the title you expected. Mario Kart Live: Home Circuit is an augmented reality version of the fan-favorite kart racer that requires players to drive actual remote-controlled, Nintendo-themed cars around a virtual track designed around the physical world.
The RC karts—each armed with a front-facing camera—are controlled via Switch and the virtual racetracks are displayed on the console's screen. According to Nintendo, your RC kart's performance is dependent on the virtual race world.
"The physical kart responds to boosts in-game and in the real world, stops when hit with an item, and can be affected in different ways depending on the race. Players place gates to create a custom course layout in their home, where the only limit is their imagination. Race against Koopalings in Grand Prix, unlock a variety of course customizations and costumes for Mario or Luigi, and play with up to four players in local multiplayer mode."
Mario Kart Live: Home Circuit is set to release on October 16th for $99.99, with Mario and Luigi versions available at launch.
Sure, the price feels a little steep considering you'll need "additional games, systems, and karts" to play multiplayer, but what other Mario Kart title offers limitless racetrack options and something for you to trip over in the middle of the night?