Mark Hamill Introduces His Latest Rescue Dog to the Galaxy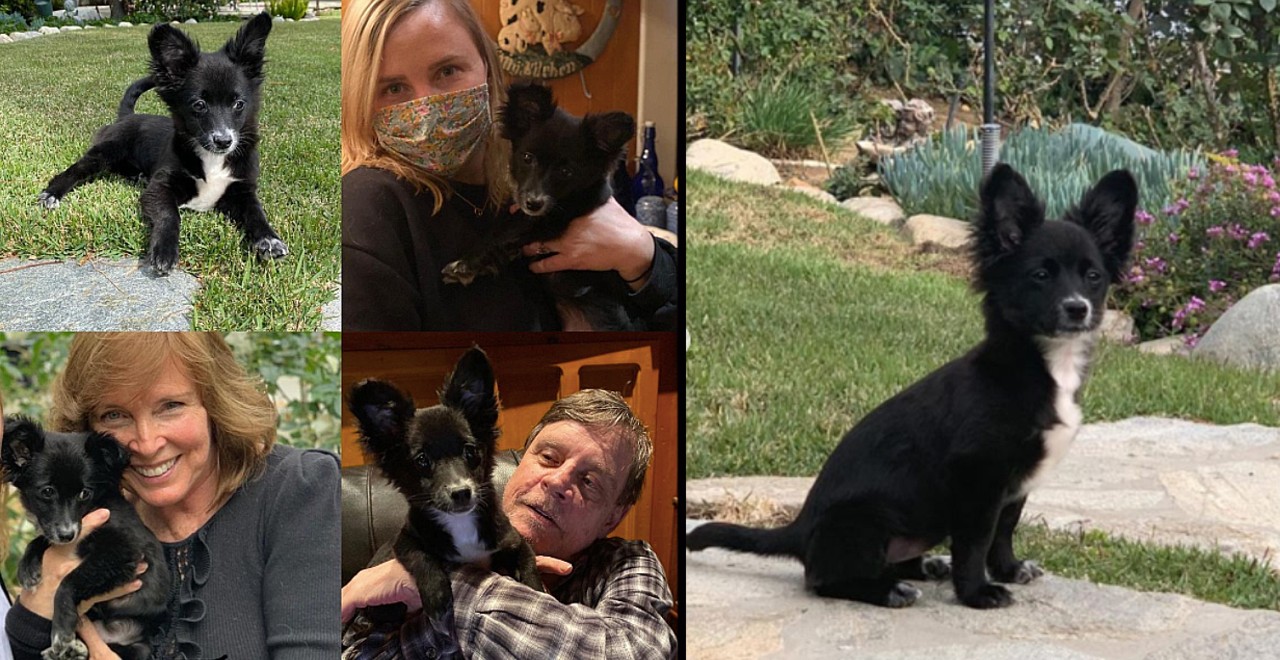 Mark Hamill nailed his iconic role in Star Wars, which cemented him as an on-screen hero despite the dark side's attempts to lure him in. Off-screen, Hamill also sticks to the light side, using his Star Wars fame to make the world a better place. Hamill has conquered the big screen, but his newest endeavor is a far smaller one.
Hamill shared his exciting news on Instagram, posting adorable photos of his new rescue pup. "Say hello to the latest addition to the family. She's the tiny (but fierce) ball of fur we call Molly Mae Hamill," Hamill captioned his post.
View this post on Instagram
He went on to thank Tobie's Small Dog Rescue, a non-profit organization based in Los Angeles that finds loving homes for abandoned, relinquished, and stray dogs. The rescue's website explains, "we pride ourselves on finding the perfect home for every one of our rescued pups. We make sure each adopter is committed to providing the best homes for their new family members."
Hamill is a big advocate of adopting rescue dogs. The 69-year-old actor regularly shares photos of his other two rescues, Millie (the magnificent) and (marvellous Ms.) Mabel, on their very own Instagram pages.
Hamill's daughter Chelsea welcomed the family's new addition as well, sharing several pictures of the regal-looking pup who seems to be settling right in. "I'm in love," she said on Instagram, "(don't tell Millie or Mabel)."
View this post on Instagram