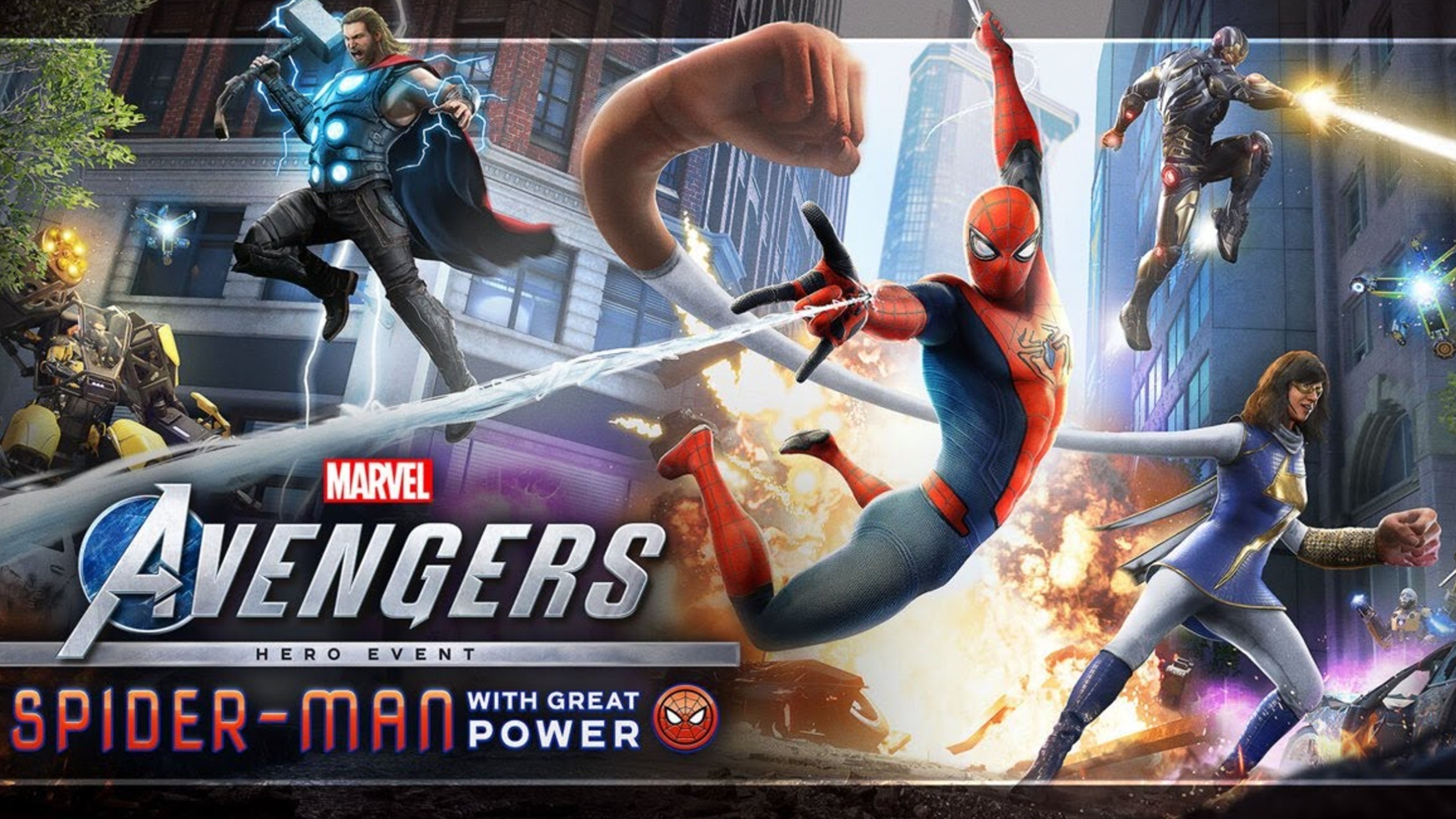 Credit: YouTube/Marvel Entertainment
We've known since Marvel's Avengers launched back in 2020 that Spider-Man would at some point release exclusively as a playable character for the Playstation version of the game. After a year of waiting, it looks like the web-slinger is finally joining the Avengers. His debut arrives just in time for the highly-anticipated Spider-Man: No Way Home film too.
The free update called "Spider-Man: With Great Power", will release for PS4 and PS5 players on November 30th, 2021. In the exclusive reveal trailer down below, we, unfortunately, don't get to see any actual gameplay, but the wall-crawler definitely looks and sounds the part. I have to admit, it's pretty cool to see Spidey and the Avengers finally together in this game.
As with the previous characters introduced to the game such as Black Panther, Spider-Man will have his very own story missions to complete. These new missions involve Peter Parker trying to foil AIM's "new plan to acquire technology that could make their Synthoid army unstoppable and total domination inevitable. He must partner with the Avengers to stop this looming threat, and form a tentative friendship with Ms. Marvel and Black Widow while keeping his identity hidden. As a Hero accustomed to working solo, he struggles with the new dynamics of working with a team. Will he join up full-time with the Avengers, or stay independent in his fight against AIM?"
There have been a ton of alternative costumes released for the current heroes, including various MCU-inspired film suits. I think it's safe to assume that Spider-Man will have a ton of new outfits to purchase. I haven't spent any money on the cosmetic shop yet, but if they release the Symbiote Spider-Man costume, I might have to finally cave and drop some cash.
It's pretty well known that Marvel's Avengers definitely had a rough start when it launched. Though far from perfect, we've seen developer Crystal Dynamics continue to work on the game and deliver constant updates, as well as free character content drops like Hawkeye and Black Panther during its first year of release. There have also been new events, and we're even going to see a new high-level raid featuring Black Panther villain Klaw added to the game. Usually, you see companies just abandon games and cut their losses. Clearly, Square Enix and Crystal Dynamics seem to be trying to redeem themselves with this one. Hopefully, it pays off.
Marvel's Avengers is now available on PS4, PS5, Xbox One, Xbox Series S/X, and PC.