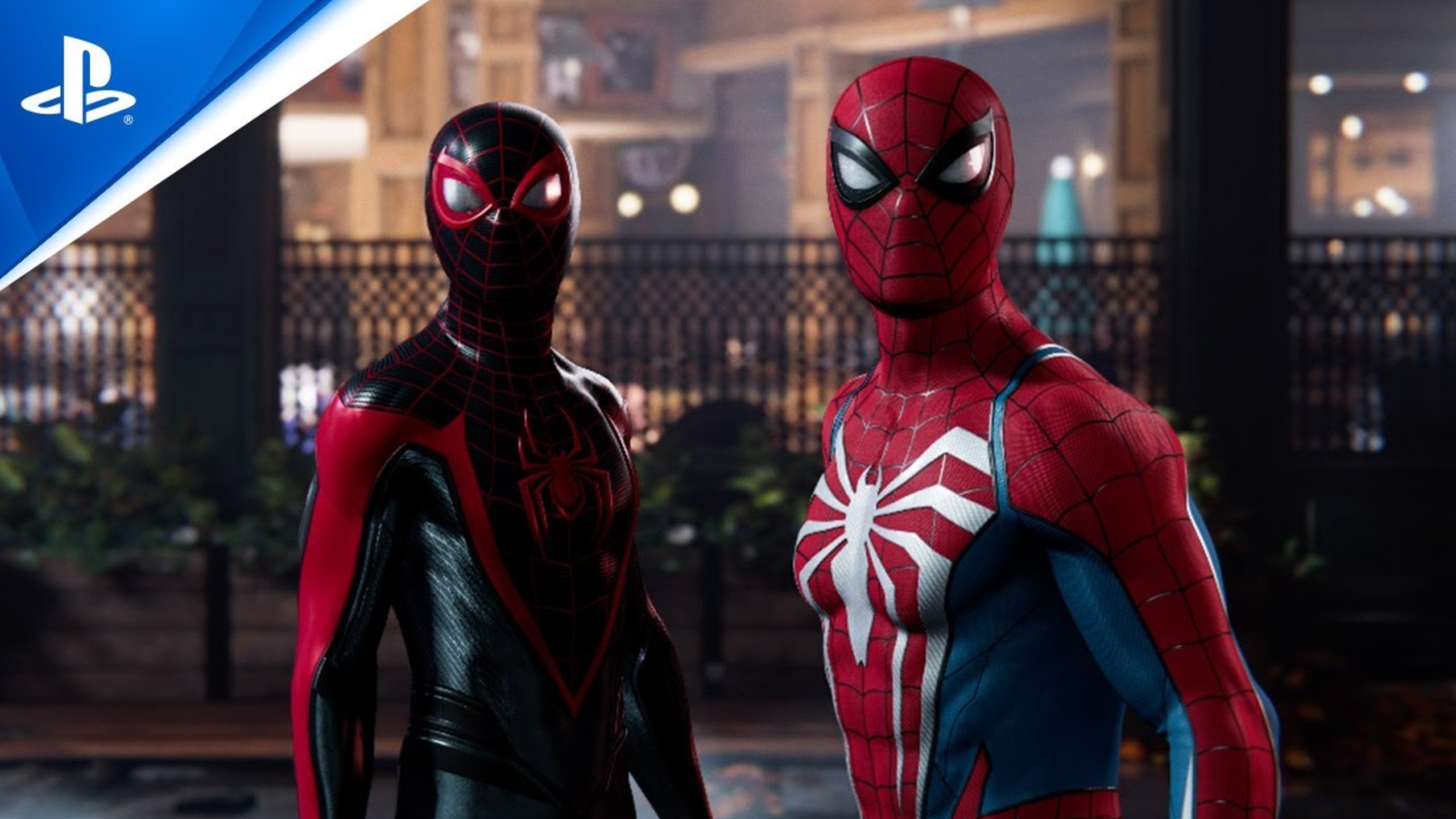 Credit: Youtube/Playstation
Playstation and Spidey fans, it looks like we're going up against the big bad symbiote in 2023 (why does it have to be so far away!).
During Sony's Playstation 2021 Showcase today, we got our first look at the upcoming PS5 title from developer Insomniac. From the looks of things, Spider-Man 2 is going to feature both Peter Parker and Miles Morales as playable characters, and we should be getting our hands on the Symbiote Spider-Man costume as well (fingers crossed).
In a Playstation blog post, Insomniac's Ryan Schneider says that "While pushing the capabilities of the console will be very exciting, we're equally pumped to craft all-new stories for Peter and Miles in this sequel. Just as in our previous Spider-Man games, we not only want to tell a great Super Hero story but also deliver a compelling human story, one full of heart and humor that dives deep into the people behind the mask."
Insomniac is on a roll these days. Spider-Man and Spider-Man: Miles Morales were both fantastic games, and the recent Ratchet & Clank: Rift Apart was equally as great. I've got high hopes for this one. Along with a new Spider-Man game, Insomniac is currently developing a Wolverine game as well. I'd say there's lots to look forward to for Playstation and Marvel fans.