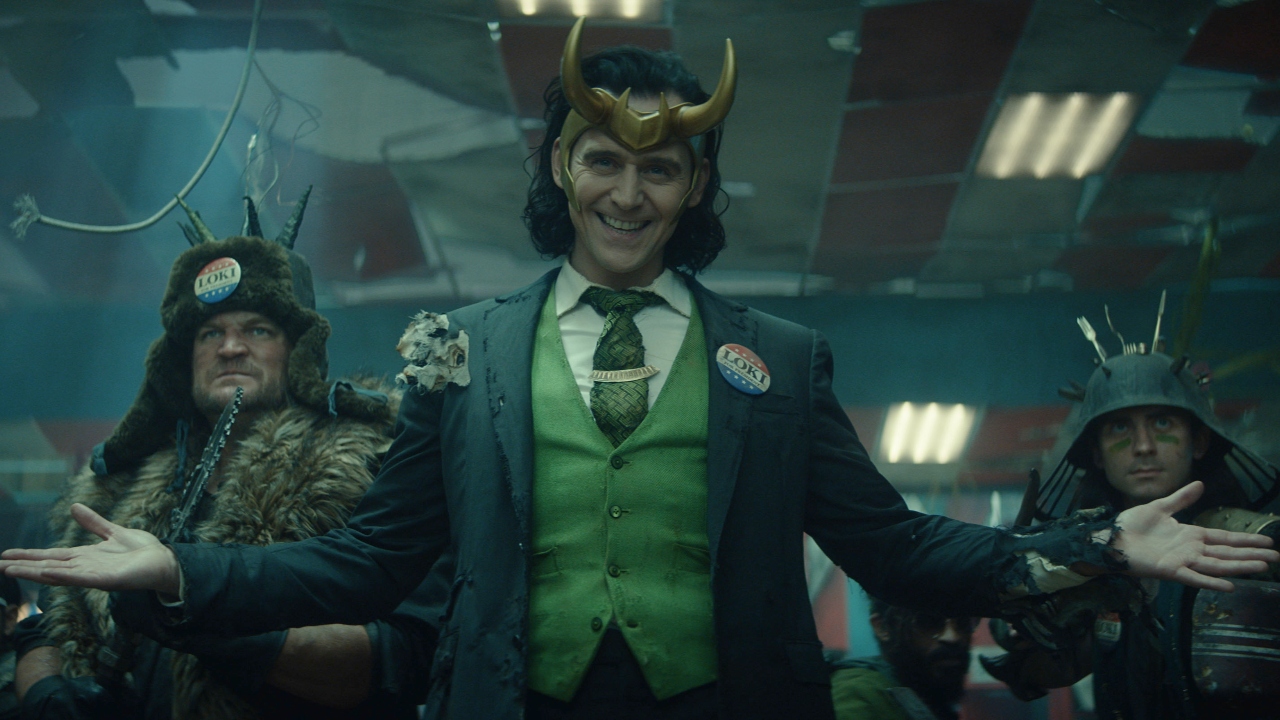 Credit: Photo Courtesy of Marvel Studios
We like watching Marvel movies for lots of reasons. Sometimes, we just need to escape the daily grind. And, yeah, our inner eight-year-old still wants to imagine a world where things like super strength and teleporting are possible. But one of our favorite things about the MCU is Marvel jokes. Seriously, think about how damn funny the franchise can be — Captain America (see also: Jack Black's Captain America impression), Peter Parker, Bruce Banner, Captain Marvel. The witty one-liners never end! And don't even get us started on Iron Man, aka Tony Stark, and his expert-level sarcastic sense of humor.
Sure, superheroes are aspirational and all. But that doesn't mean we can't laugh at them, too. In fact, we like to think that being an MCU fan means you have a pretty keen sense of comedy. And you know what they say: With great power comes great responsibility. So, suit up and share these hysterical Marvel superhero jokes far and wide.
Best Marvel Jokes
What should you tell people when you're looking for Captain Marvel's cat?
That you're on a wild Goose chase.
What is the favorite song of Hulk?
"It's Not Easy Being Green."
What's the Avengers' favorite day of the week?
Thorsday.
What is Dr. Strange's cousin's name who cannot do magic?
Doctor Normal.
What was Captain America called when he was young?
Lieutenant America.
Which Avenger is the best gardener?
The Hulk, because of his green thumb.
Why is Spider-Man so good at playing baseball?
He always catches the flies.
What would you get if you crossed Captain America with Hulk?
The Star-Spangled Banner.
Why do the Avengers use the Hulk to advertise their services?
He's essentially a giant Banner.
What do you call it when Iron Man does a cartwheel?
A ferrous wheel.
What did Thor say when he came across a rabbit on his way?
"Hey, raccoon!"
Was fixing the universe hard for the Hulk?
No, it was a snap.
What would you call Hulk if he didn't shave for quite some time?
Mark Scruffalo.
What species of spider is friendly with all of the Avengers and lives in their headquarters?
A Black Widow.
What did Captain America say at the beginning of the orchestra?
"Avengers, ensemble!"
Which is the favorite outdoor sport that Spider-Man loves?
Fly fishing.
Why were the Avengers fighting blind after Infinity War?
They lost their Vision.
What does Peter Parker tell people he does for a living?
Web designer.
What do you call the King of Asgard when he lives in Williamsburg?
A hips-thor.
Which color do all the lights in Wanda's apartment have?
No idea, but they can be turned on with a Scarlet Switch.
Are you obsessed with Black Widow, Captain Marvel, and Scarlet Witch?
You may be a heroine addict.
Why was Iron Man not satisfied with his new assistant?
Well, he wasn't Happy.
If Captain America's shield is vibranium, what is Hawkeye's shield?
Quicksilver.
What is Iron Man's favorite movie?
Ferrous Bueller.
Which supervillain gets sick while flying to destroy New York?
The Green Goblin.
What is Thor's favorite element?
Thorium.
What did was T'Challa's nickname as a baby?
Black Pampers.
What's always missing from Tony Stark's kitchen?
The pepper pots.
What does Hawkeye like to wear with his suits?
A bow tie.
Why is Thor's brother great at sneaking around?
He is very Loki.
Which Avenger is the most trustworthy?
The Credible Hulk.
Why was Captain America patiently waiting for so long to wield Mjolnir?
He did not want to steal Thor's thunder.
Why did Spider-Man join the swim team?
Because he had webbed feet.
What do you get when Iron Man takes off his suit?
Stark naked.
What do the Avengers shout when they hit a golf ball?
"Thor!"
Why does Tony Stark stand in the rain?
To get a bit of rust.
Why did Thanos knit himself a glove after losing the gauntlet in Endgame?
Because he wanted an Infi-knit-y Gauntlet.
Why does Thanos get unlimited hot beverages everywhere he goes?
He has the Gauntlet of Infinite-tea.
Why are the Avengers so handy with tools?
They're always assembling.
What would Thor do if he finds an injured person?
Norse him.
Which Avenger is always in a hurry?
Black Widow; she's Russian.
The second Avengers movie left a lot of unanswered questions.
Does anyone know how old Ultron actually is?
What happens when you cross Quicksilver with the Hulk?
The Fast and the Furious.
What would be the name of a group chat with Hulk, Thanos, and Iron Man?
SnapChat.
Did you know that each Avenger, on average, can only have about ten minutes of screen time?
It's a little mean.
Where do the Avengers go to get their laundry pressed?
Iron Man.
What is the common thing between Benedict Cumberbatch and his Marvel character?
The last names of each are strange.
What did Wolverine do when he was working at a salad bar?
He was shredding carrots.
How does the Hulk feel when he wears a suit?
He looks smashing.
What did Black Widow say to Hawkeye?
"You make me quiver."
Why does Thor's brother never make a good impression at parties?
He's too Low-key.
Where do the Avengers go to drink coffee?
Starkbucks.
Which Marvel heroine likes to travel with a map and a backpack and her trusty sidekick Boots?
Gamora the Explorer.
How will you determine that you are in a Marvel movie?
You are bound to bump into Stan Lee randomly at some point in your life.
How is Aluminum Man different from Iron Man?
Iron Man defeats villains but Aluminum Man can only foil their attempts.
Which Marvel character is the readiest for the summer?
Tan-os.
How much does it cost to kill Tony Stark's family?
One Buck.
How do Ant-Man and the Wasp travel?
They take the buzz.
What happens when Iron Man, Thor, and Hulk walk into IKEA?
"Avengers, assemble!"
How does Odinson feel after carrying around Mjolnir all day?
He feels Thor.
Which Marvel actress got arrested stealing a truck of soft French cheese?
Brie Larceny.
Why was Thanos so crazy?
He snapped!
Why did Iron Man think that Thanos is pessimistic?
He's a universe half-empty kind of person.
What kind of car does Black Panther like to drive?
A T'Challanger.
What OS do the supervillains of the MCU use?
Than OS.
Best Marvel Puns
Uncle Ben would never discourage Peter Parker from joining the Avengers. But his Aunt May.
If Ironman and the Silver Surfer teamed up, would they be alloys?
Avengers: Endgame is usually seen as Marvel's longest movie, but that's not true. It's their twenty-second film.
A Marvel antihero who loves talking in puns and cracks wordplay jokes is the Pun-isher.
If Marvel is thinking about cloning Benjamin J. Grimm, they have another Thing coming.
When Avengers: Endgame was released, the fans finally thought, "It was about time."
If you cross a dog and an Avenger, you end up with a Labra-thor.
Whenever Groot gets a load of money, he shouts, "I am loot."
The Avengers forced Black Widow to turn her GPS on because she is always Romanoff.
Do you think "Hawk the Herald Angels Sing" is Hawkeye's favorite holiday song?