Set Video From The Matrix 4 Shows High-Flying Stunt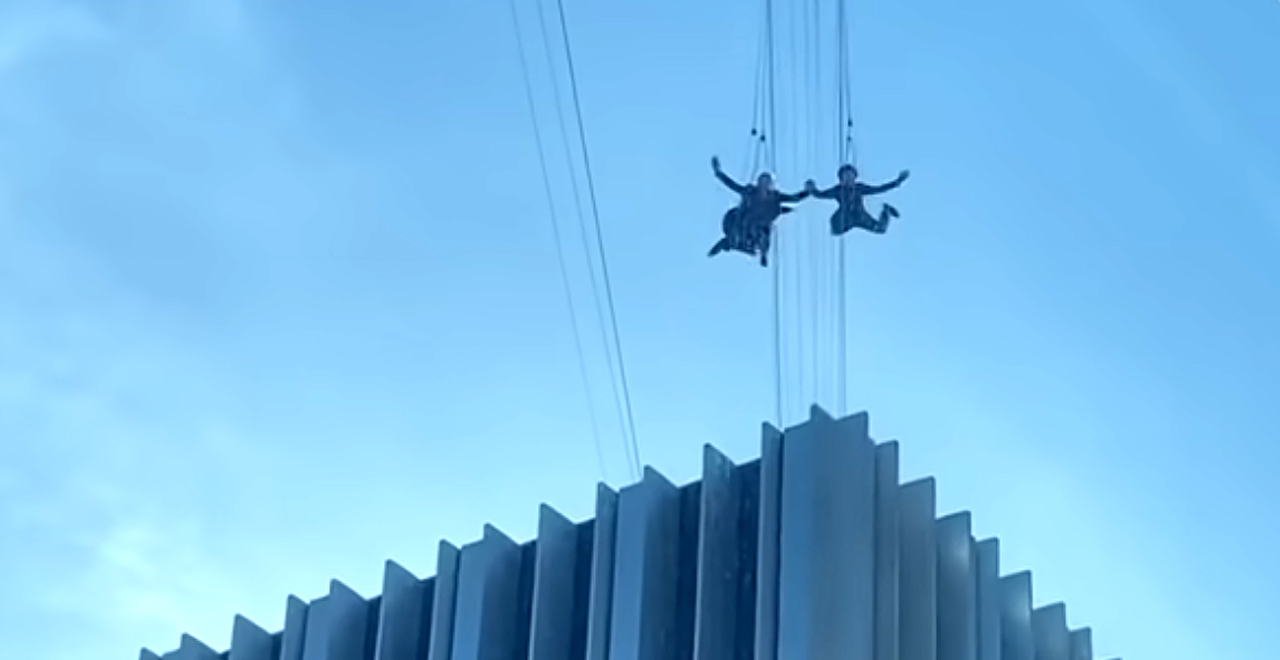 Over the past few months, since the announcement was made, most of the news we've gotten has revolved around the cast. We know that Keanu and Carrie-Anne Moss are returning. We know that Lawrence Fishburne and Hugo Weaving are not. We know that Yahya Abdul-Mateen II, fresh off Watchmen, will be involved, as will Neil Patrick Harris and Jonathan Groff (my money is on the Mindhunter star playing an evil agent). Jada Pinkett Smith will also star, deciding not to pass on a role in The Matrix, like her hubby Will did.
We also know that The Matrix 4 is set to be released on the same day as John Wick 4, which should be quite the bonanza for both Keanu Reeves and Keanu Reeves fans.
But we have no idea what the movie is about, aside from the titular Matrix itself, how it connects to the previous films (hopefully it barely connects to Reloaded and Revolutions at all), or what's up with Zion and the Architect and the Merovingian. (I apologize if those issues have been resolved, I have almost no recollection of the last two films in the series.)
We do, however, know there will be some crazy action because this is a Matrix movie. And because some footage of the filming has recently landed on the interwebs.
The footage doesn't off all that much aside from the high-flying stunts that we've come to expect from the franchise. In the footage, which was taken during filming in San Francisco, we can see two black-clad individuals, presumably, Neo and Trinity (and more presumably Keanu Reeces' and Carrie-Anne Moss's stunt doubles), running and then jumping off of a roof.
Take a look:
Why they're running, where they're jumping to, who's chasing them, we have no idea. (One theory is that Neo is somehow reborn into the Matrix and has to relearn the ropes.) How the stunt will actually translate to film is also a mystery. But I'm pretty sure it will look cool, and it's nice to see that the fashions haven't changed.
Next year, on May 21, 2021, we'll find out what else hasn't – or has – changed in the world of the Matrix. Stay tuned!