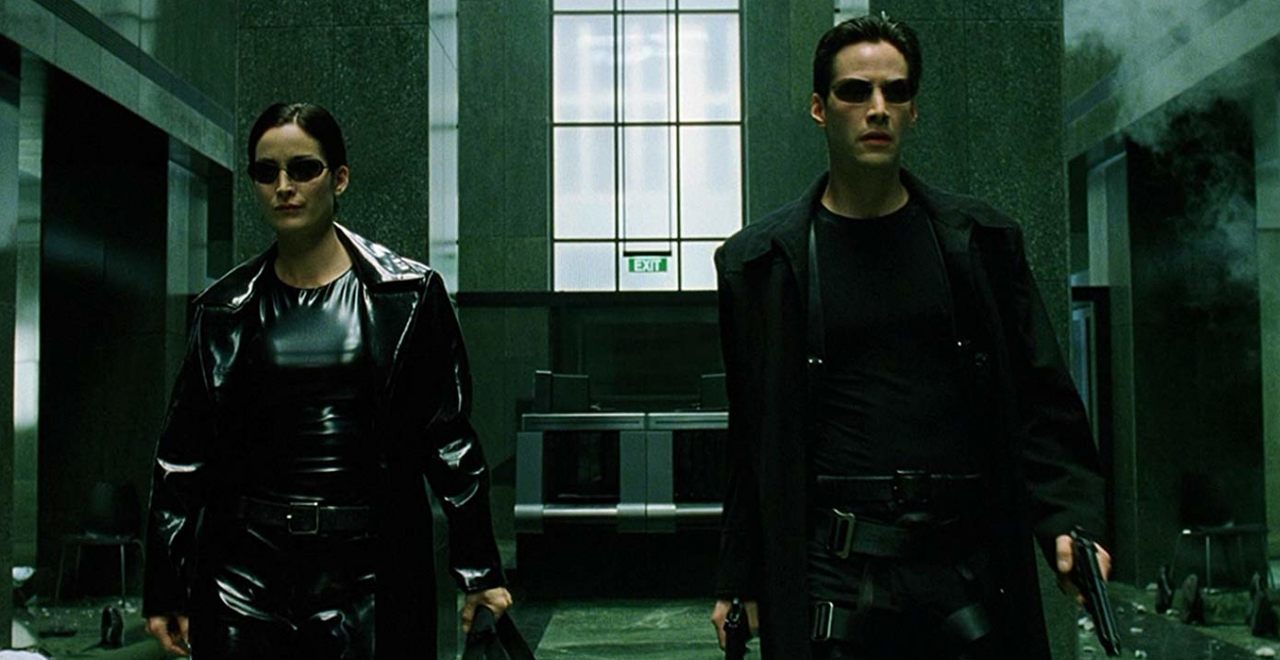 Credit: Warner Bros.
Keanu Reeves is having a hell of a run. Thanks to the John Wick trilogy (and counting), the star is back at the top of Hollywood, again. He was in Toy Story 4, he's working on Bill and Ted's 3, and thanks to his Zen-like demeanor and countless tales of his low-key philanthropy/all-around good guy-ness, the dude is crushing 2019. And he hasn't even joined the MCU or been named TIME's person of the year, YET.
And it doesn't look like he's slowing down. Especially now that a fourth Matrix movie has been announced.
That's right, we're plugging back in, we're taking the red pill, we're hopefully pretending the third and maybe even the second Matrix movies never happened and we're dodging bullets like it's 1999! Trinity is even coming along for the ride.
Yesterday, Variety announced that Lana Wachowski, one of the two Wachowski siblings responsible for the original Matrix trilogy, had inked a deal to bring a fourth installment of the mind-bending, philosophy-spouting, highly-influential action-sci-fi series to the screen. Complete with original stars Keanu Reeves as Neo and Carrie-Anne Moss as Trinity.
"We could not be more excited to be re-entering 'The Matrix' with Lana," said Toby Emmerich from Warner Bros. "Lana is a true visionary — a singular and original creative filmmaker — and we are thrilled that she is writing, directing and producing this new chapter in 'The Matrix' universe."
The movie begins production in 2020, so it will be a few years before we see it. No word yet on what the story will be and who else from the original cast might appear, if anyone. I honestly can't remember what happened in The Matrix: Revolutions, I just remember thinking it was unbelievably stupid and had squandered the promise of the first movie, which is a stone-cold classic.
The director didn't shed much light on the potential plot but did stake a claim to relevance twenty years later. "Many of the ideas Lilly and I explored 20 years ago about our reality are even more relevant now. I'm very happy to have these characters back in my life and grateful for another chance to work with my brilliant friends," Wachowski said.
I have so many questions: Is Agent Smith (Hugo Weaving) returning? Is the Architect still blathering on? Will the Oracle be played by yet another actress? Does Neo still know kung-fu? Is there a spoon?
Here's hoping the new edition can answer those burning questions and recapture some of the magic the original flick provided, which was one of the last unspoiled, pre-internet sensations.
If Keanu's recent run is any indication, we're in for a treat.